Product Assemblers
STS
--- STS Technical Services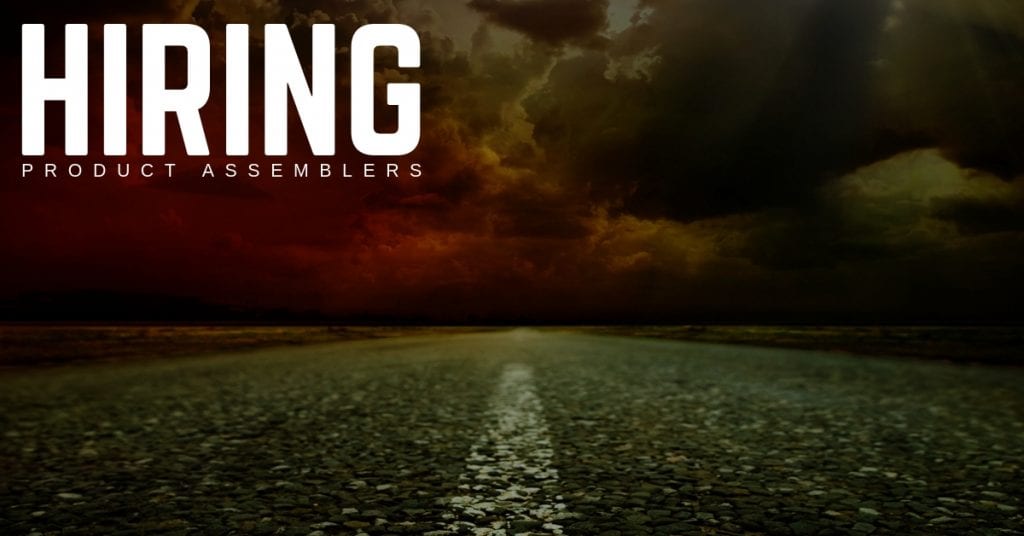 STS Technical Services is hiring Product Assemblers in Bayside, Wisconsin!
Our ideal candidate demonstrates high energy, ambition and commitment to performance excellence.
Duties & Responsibilities:
Read blueprints and routing sheets. Tooling, operating and assembly sequences are provided.
Follow detailed instruction and direction as provided in performing work assignments.
Perform fitting and aligning of parts and mechanisms.
Remove small quantities of metal with hand tools to produce close fit between parts.
Operate various small bench type and power tools to modify assemblies to achieve required specifications.
Use simple measuring devices to check dimensions.
Notify supervisor of any operation or quality problems.
Operate a forklift, jib and overhead bridge cranes to hoist, place or transport material to/from storage and work areas.
Process all necessary documentation and paperwork for processes completed. Update computer records of completed assemblies.
Assist Assembler A and B with operations requiring exacting tolerance and finish requirements.
Follow all clean up and housekeeping procedures. Comply with all quality and safety regulations..
Qualifications:
High school diploma or equivalent required.
Requires one to three years of trades training or equivalent experience and one to three years relevant machine shop experience.
Requires the ability to add, subtract, multiply, and divide in all units of measure, using whole numbers, common fractions, decimals, and percent.
Requires the ability to operate basic assembly tools including but not limited to torque wrenches, impact wrenches, small hand tools, various presses and lifting systems.
Requires a basic understanding of product design and mechanical assembly.
Requires ability to operator a different types of material handling equipment and the ability to lift up to 40 lbs.
Thank you for taking the time to view this post. If you'd like to speak to a Recruitment Professional about this or any other job opening we have, please call 1-800-359-4787. Thanks again, and we hope to hear from you soon!