Product Supply Distribution & Logistics Specialists
Product Supply Distribution & Logistics Specialists
STS
--- STS Technical Services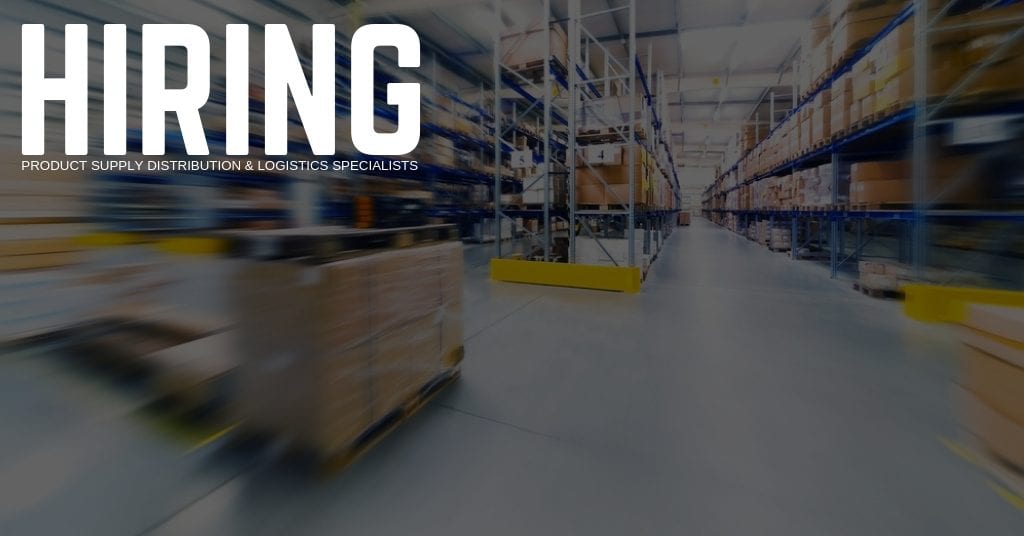 STS Technical Services is hiring Product Supply Distribution & Logistics Specialists in Savannah, Georgia!
Position Purpose:
Develop and use a solid understanding of all regulatory and quality practices to perform the inspection, storing and shipment of material, to support AOG requirements and distribution needs in all markets. Under moderate supervision, play role to ensure that material is replenished in a timely manner and all documentation and export requirements are fully adhered to. Demonstrate an ability to operate in a high-paced, productive environment to support all internal customer requirements in a timely, professional manner.
Principal Duties & Responsibilities
Monitor and assist in resolving AOG situations in a timely manner.
Ensure conformance to AOG response policy to include effective and timely communication and execution.
Process pick tickets/ orders by pulling and issuing parts to support service center, spare parts sales, back shops, ASC and distribution allocation.
Ensure all applicable regulatory documentation accompanies parts and ensure exportation to aircraft tail number compliance.
Prepare parts for shipment to customers, vendors, supplier facilities and distribution allocation in accordance with FAA regulations.
Demonstrate a solid understanding of inventory management systems (such as Corridor or SAP) to process all transactions associated to material handling and distribution.
Handle and transport Dangerous Goods in accordance with DOT, FAA and any other applicable standards.
Resolve any distribution discrepancies and elevate to appropriate party as needed with clear communication on steps taken and needed.
Maintain a clean and orderly work environment and assist in facility management and general housekeeping.
Demonstrate brand protection awareness by adhering to Material Handling Standards.
Demonstrate understanding of special inventory processes and programs to include Special Missions and others.
Perform other duties as assigned.
Education & Experience Requirements
High School Diploma or GED required.
College coursework desired.
1 year experience in distribution, warehousing, material handling, shipping, or receiving.
Valid Driver's License required.
Ability to obtain certification to operate forklift and other material handling equipment.
Must possess and maintain a valid driver's license. Ability to pass DOT medical exam.
Solid working knowledge of computerized inventory procedures to include experience in material services, inventory control or production control.
Competent user of computerized inventory management system. Corridor/SAP experience preferred.
Solid working knowledge of Microsoft Office Suite.
Good written and verbal communication skills.
Must be able to lift 50 pounds.
Ability to operate standard office equipment, personal computer, telephone, fax & copier.
Must be able to work all shifts and weekends.
Shifts are subject to change at short notice.
What We Offer:
STS Technical Services works with the largest names in the aviation industry, offering hundreds of career opportunities across the United States. With over two decades of experience, we soar in our commitment to excellence and professionalism. We proudly offer competitive rates, direct deposits, medical insurance, cash advances, and referral bonuses.
If you would like to speak with an Aviation Recruitment Professional directly, call 1-800-359-4787. Our job placement services are always free, and we are open seven days a week. Reach out at any time! Thanks so much for your interest in working with STS AeroStaff Services, and we look forward to speaking with you soon.