Production Control Monitors
2023-05-25
2023-05-25
USD
00.00
HOUR
Production Control Monitors
STS Technincal Services
--- STS Technical Services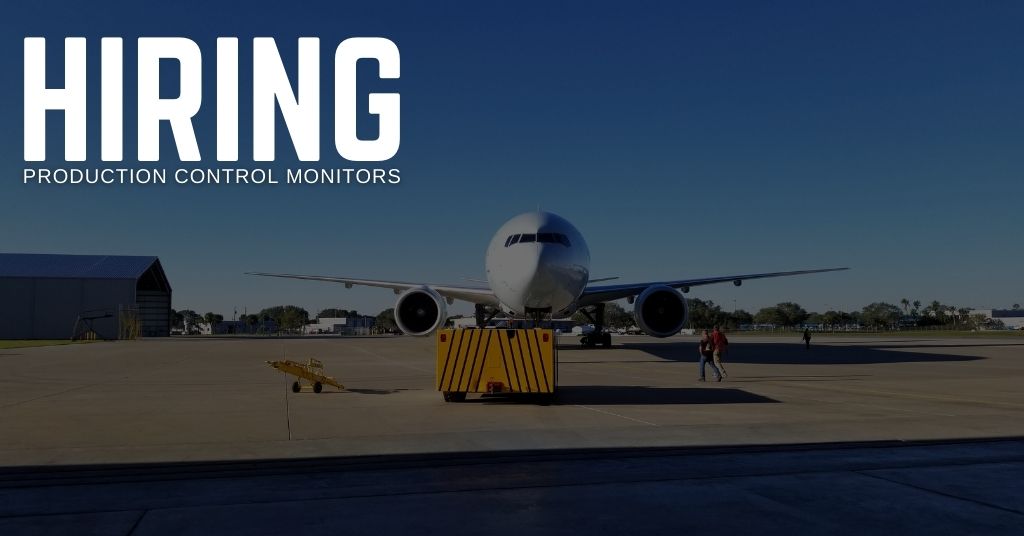 STS Aviation Services is hiring Production Control Monitors in Melbourne, Florida.
Description Of Position:
This position is responsible for performing a variety of analytical, clerical, and decision-making functions that necessary to assure the proper day-to-day operations of the Work Control Center.
Minimum Requirements & Qualification:
High School diploma or equivalent.
One (1) to three (3) years experience in aviation related field and/or work, or the demonstrated ability to perform the duties and responsibilities of the position.
Comparable military experience is acceptable.
Authorization:
All candidates must currently be authorized to work in the United States.
Major Responsibility Areas & Duties:
Controls and coordinates job cards. Uses work packages, job control cards, labor-hour estimates, job descriptions, project categories, charge numbers, to meet established schedules.
Monitors complete and incomplete job cards. Makes reports, as required, on status of schedule.
Notes data, number of hours charged to card, and number of established budget hours.
Performs general clerical duties, to include setting up files, reproducing paperwork, and entering and collecting computerized data.
Audits completed work cards. Projects data to show effects of complete and/or incomplete work.
Updates project flow as required and directed by the Supervisor.
Additional Duties:
Perform other duties as assigned by supervisors necessary for the normal day to day operation, not determined at time of hire.
Physical Requirements & Environmental Conditions:
Ability to perform work utilizing a computer for extended periods of time.
Ability to withstand intermittent moderate noise levels.
Ability to see close (clear vision at 20 feet or more).
Deliverables:
Controls customers task cards during visit changing the status as needed.
Continually audits task cards to ensure tally matches the actual open cards.
Enters labor standard for non-routines and ensures billable non-routines are signed by customer
Update visit flow chart as required
Audits completed work cards prior to closing.
Audit Logs
Correlating ERP Information into Customer ERP systems
Non Routine Bump and data control
About STS Aviation Services:
STS Aviation Services operates four state-of-the-art aircraft hangars, two interior modification facilities and more than 40 line maintenance stations both stateside and aboard. These facilities, and the expert personnel that call each home, fuel the company's drive to seamlessly blend a growing portfolio of MRO services to deliver all-encompassing aircraft maintenance, engineering and modification solutions to the global aviation industry.
To learn more about STS Aviation Services and what makes it the company with "Solutions to Keep You Flying," please visit www.stsaviationgroup.com or call 1-800-800-2400 ext. 9176.
#Talent