Production Technician (Entry Level)
Production Technician (Entry Level)
STS
--- Harley Davidson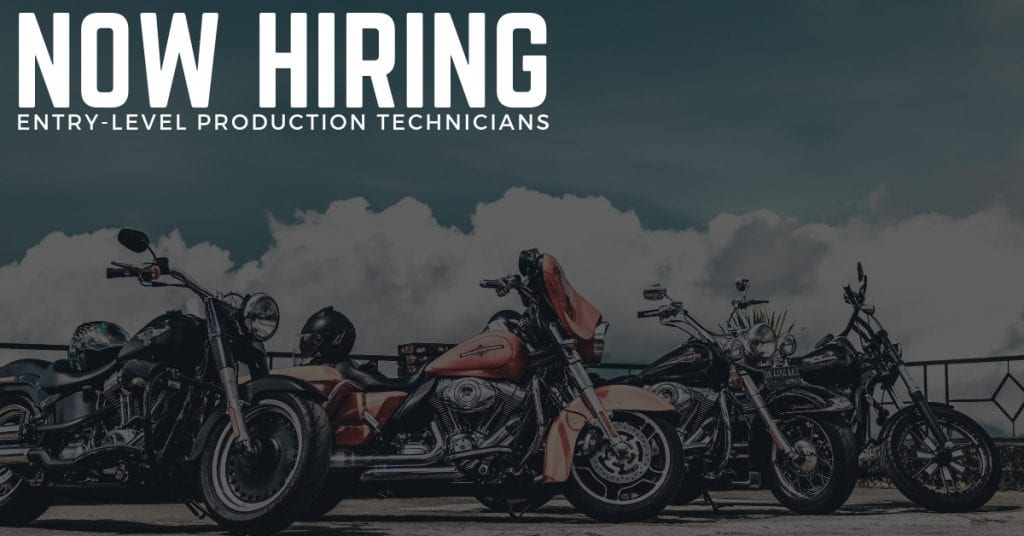 STS Technical Services is now hiring entry-level Production Technicians in Menomonee Falls, Wisconsin.
Open To: Entry-level assembly, materials management, or injection-molding
This is an entry-level production position for Harley-Davidson's busy season. Production Technicians will be assigned to work in assembly, injection-molding, or paint, and will receive up to a month of on-the-job training that will give them manufacturing skills that can last them a lifetime. Candidates can go from working at McDonald's to learning assembly skills that will be useful to them throughout the rest of their careers.
Contract length nine weeks, at which time candidate can be converted to Harley-Davidson Casual Employee or contract will end.
Have questions? Give us a call at 1-800-359-4787.
Thanks for taking the time, and we look forward to hearing from you soon.