Program Coordinators
STS
--- STS Technical Services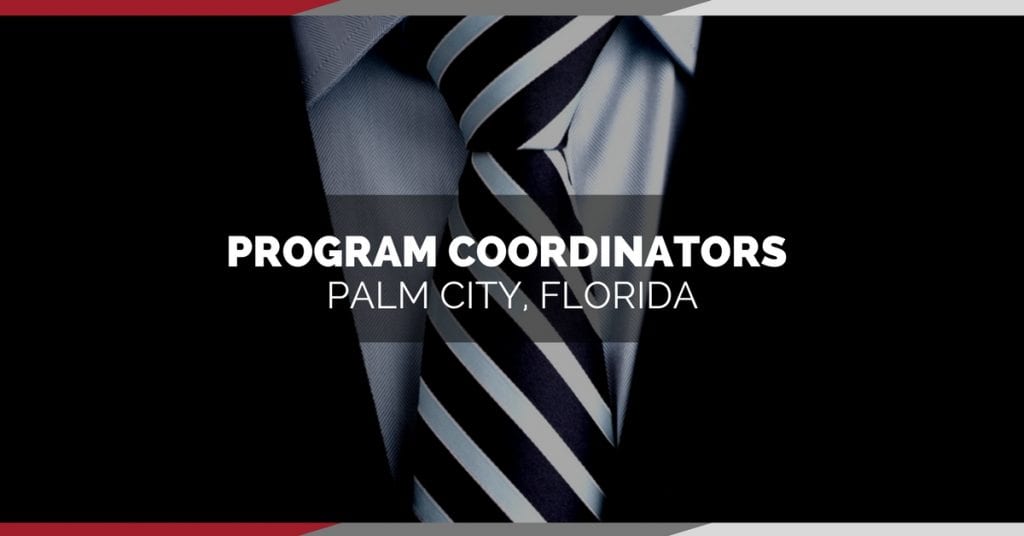 If rewarding company culture and career growth are terms that pique your professional interests, then you're going to want to perk up and pay attention to the following…
STS Component Solutions is now hiring Program Coordinators to join its award-winning team in Palm City, Florida.
We offer a competitive salary, amazing employee benefits and an excellent commission's package alongside the opportunity to work with some truly incredible people.
Nature of Work:
The Program Coordinator position will be responsible for various responsibilities described below.  The position supports our various specialized programs within the organization to include but not limited to VMI (Vendor Managed Inventory), Repair Management, Firm Fixed Pricing and Kitting Solutions.
General Responsibilities:
Coordinate the day to day operations of programs operations
Work with the program manager to execute all projects assigned (Quoting, Purchasing through our various vendors and airline partners, Part Research, Customer Service, Customer RMAs, Vendor RMAs, & Order Processing)
Act as a point of contact between all STSCS departments and programs: (Sales, Customer Support, OEM Distribution, Asset teams, Accounting, Operations, IT, & Repairs)
Administration of all day to day customer inquiries and activities
Run and maintain back log report.
Run and distribute open order report
Support assigned core/end user requests
Support and coordinate AOG after hour and weekend requests for Programs customers
Serve as a back-up when the Program Manager is out
Run and maintain Key Performance Indicators
Performance reporting on ALL CS Programs
At STS Component Solutions, we treat our employees like family. We nurture and guide their careers down the path of success and promise to work with them every step of the way to ensure prolonged professional happiness and complete job satisfaction.
Educational Background/Experience:
High School Diploma/GED
College Credits and/or 5 years aviation industry experience
Desired Characteristics:
Must be a strong communicator, who is organized and goal oriented
Must communicate effectively both written and verbal
Demonstrate excellent organizational and follow-up skills
Must possess excellent interpersonal skills
Must be assertive and able to effectively converse with clients
Must have pleasant and outgoing personality and enjoy working with people of different levels of education and experience
Must work with sense of urgency and have the ability to be persistent and thorough
Strong computer skills to include intermediate excel training
Must be a team player and be able to manage multiple tasks with a positive and friendly attitude
Not only is STS Component Solutions widely considered one of the premiere staffing organizations in the country, we've also been honored with multiple awards recognizing us as innovators and leaders throughout the recruiting industry.
If you or someone you know is interested in learning more, we encourage you to share this post across your social media channels or simply apply on this page. For questions, please call 1-800-359-4787.
Apply via Email
To apply for this job email your details to jobs@sts-cs.com