Program Managers
STS
--- STS Technical Services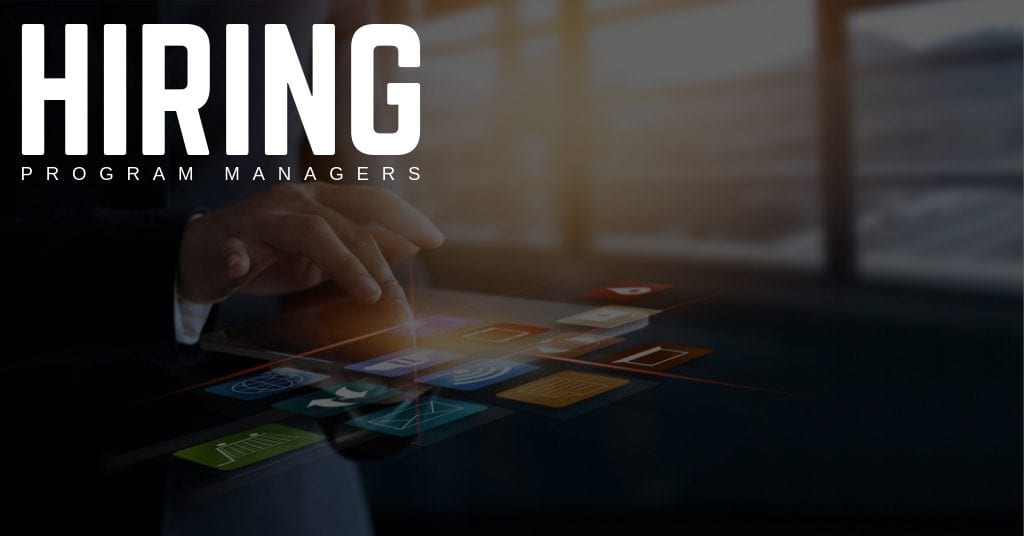 STS Technical Services is hiring Program Managers in Georgetown, Delaware.
Job Summary:
The Program Manager has overall responsibility for their assigned projects. The Program Manager is the focal point for the program and is the primary customer interface. He or she is responsible for company compliance to the Statement of Work (SOW) and insuring both the customer and the company adhere to the contractual requirements. The Program Manager monitors budget, man-load, overtime, and material costs.
Job Duties:
Develop, manage, and ensure execution of strategic goals; continually and actively seek opportunities to drive continuous improvement and business excellence.
Act as Contract and Sales interface for duration of program.
Assist in developing modification specifications; provide fact-based input during bids and proposals.
Develop initial top level schedule.
Determine, communicate, and satisfy customer needs.
Chair program kick-off meeting by provide program SOW; provide / manage customer expectations / culture; distribute initial program schedule; define program team requirements
Act as primary customer point of contact; point of contact for SOW additions and deletions.
Responsible for managing contract change orders.
Provide direct interface with customer and all operations and support departments. Jointly with Production Manager(s) and Project Engineer(s) coordinate all departments for: Scheduling/schedule adherence; Cost and budget control (budget enforcement); SOW compliance, additions, and revisions (over and above); Day to day contract administration.
Coordinate between all departments to foresee and forestall potential problems with customers.
Coordinate with, and prioritize Production Manager(s) duties.
Coordinate and communicate pertinent aircraft issues to all program participants.
Attend weekly manpower meetings to reaffirm program manpower requirements.
Chair program status meetings.
Chair lessons learned meeting after completion of program – identify strengths and weaknesses.
Coordinate and determine company improvements in policies and procedures based on program lessons learned.
Provide weekly status reports to customer(s) and Senior Management.
Provide bi-weekly program review including schedule compliance, budget, estimate to complete (ETC), projections, and labor / material expenditures.
Ensure outside subcontractors are in compliance with specifications and statement of work.
Coordinate with Certification staff to insure all FAA and foreign regulatory requirements are met and are communicated to the customer.
Complete initial / recurrent training requirements in a timely manner.
Other duties may be assigned.
Qualifications:
Four year degree or equivalent Technical experience.
Four years Industry (aircraft modification) experience.
Minimum of two to five years of experience in aircraft supervisory/management.
Previous experience in an Interiors Completion Center or Repair Station environment is preferred.
Effective computer skills; Microsoft Office, Project software and other company and discipline specific software applications.
Must be detail oriented with the ability to multi-task, prioritize and plan work.
Effective analytical and problem-solving skills.
Ability and willingness to work extended hours, when needed.
Maintain a positive and professional attitude at all times, while setting a positive example for all employees.
Benefits:
STS Technical Services offers direct deposits / electric payroll, an awesome medical insurance program, cash advances, and the opportunity to refer a friend for compensation.
We know it takes great people to do great work, so if you're interested in joining the STS Aviation Group family, we encourage you to apply on this page. Have questions? Give us a call at 1-877-707-5767.
Thanks for taking the time, and we look forward to hearing from you soon.