Programme Managers
STS Technincal Services
--- STS Aviation Services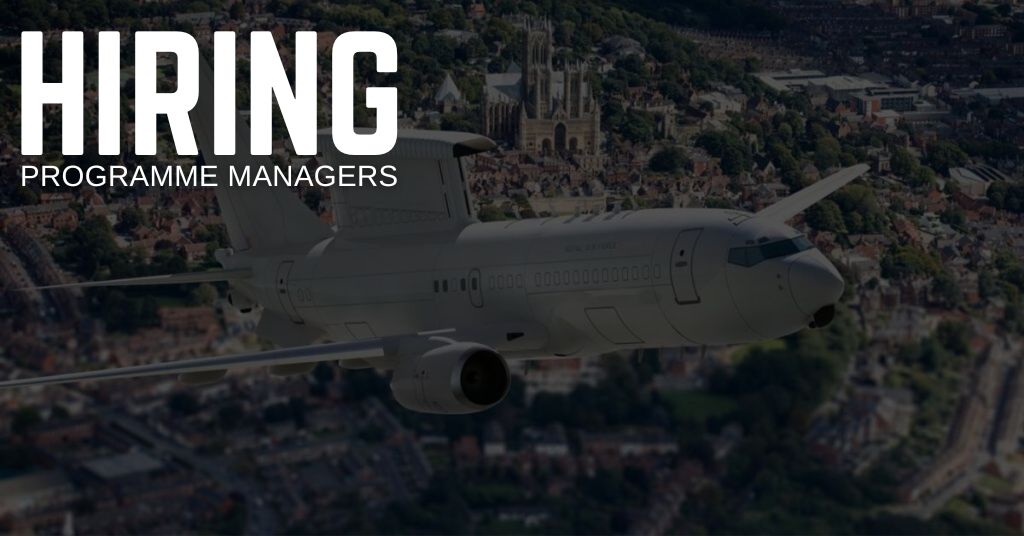 STS Aviation Services is hiring Programme Managers in Birmingham, United Kingdom.
Position Summary:
Do you want to be part of a long-term, high-profile aircraft modification programme?
STS Aviation Services UK is a leading MRO provider. We have opportunities for a Programme Manager to join our high-profile bespoke aircraft modification programme, converting Boeing 737 NG aircraft into the E-7 Wedgetail. "The worlds most advanced, capable and reliable Airborne Early Warning and Control (AEW&C0) platform".
The Programme Manager is responsible for overall programme governance, including but not limited to contractual changes, over and above capture and negotiation, schedule and performance indicators, budget, and financial tracking. Working closely and in coherence with the multi-disciplined teams engaged with delivering the E7 Wedgetail AEW Mk1 programme.
Job Duties:
Maintains programme schedule by monitoring progress, coordinating activities, and resolving problems.
Controls programme costs by approving expenditures and administering contractor contracts.
To manage resources flexibly ensuring that the right skills are available to support the programme which may also involve managing 3rd party suppliers, internal and external, prime, and secondary sub-contractors to secure the programme's delivery.
Determines programme responsibilities by identifying project phases and elements, assigning personnel, and reviewing bids from contractors.
Manages development of programme objectives by reviewing and approving proposals and plans and conferring with senior management & nominated post holders.
Ensures completion of engineering projects by organising and controlling programme elements.
Establishing/ maintaining programme management and reporting criteria for the programme.
Determines programme schedule by studying project plan and specifications, calculating time requirements, and sequencing project elements.
Quality assurance and overall integrity of the programme – focusing inwardly on the internal consistencies; and outwardly on its coherence with planning, technical and specialist standards.
Coordinating and fostering teamwork.
Establishing/ maintaining a mechanism to ensure regular dialogue with contractors to promote problem solving, teamworking and risk-sharing.
Controls programme plan by reviewing design, specifications, and plan, scheduling changes, and recommending actions.
Managing risks to the programme's successful outcome.
To manage programme team and contributors according to programme requirements: Provide leadership, motivation and direction and contribute to the monitoring of their performance.
Implement corporate processes, using the PM Methodology, tools, and standards to ensure best practice.
Ensure customer satisfaction throughout the programme and develops STS relationship with the customer and working with those programme sponsors as appropriate
Basic Requirements:
Management or Business Diploma, Degree or Equivalent, National Vocational Qualification.
Project management qualification; APM, Prince 2 or equivalent.
Minimum of five years' experience in the aerospace/ production sector, three of which to have been a management level.
Demonstrable knowledge of MAA regulatory requirements and hierarchy – including Part 145.
Significant experience gained within a project delivery team.
Experience of budgeting and forecasting and knowledge of Profit & Loss accounts.
Leadership characteristics and detailed awareness of business culture, team player able to engage and motivate people at all levels of the organisation.
High level of competency in verbal, written and presentational communications – senior management level through to grass roots.
Process improvement and work-force planning experience.
Safety management awareness.
Advanced level of IT skills in Microsoft Office (Word / Excel / Project / PowerPoint).
Extremely proficient with production planning systems, Boeing Goldesp and Aurora would be advantageous.
Full, clean UK Driving License.
Passport enabling travel to the locations as required by STS as part of the role.
Must have or be able to obtain and maintain a UK Ministry of Defence (MoD) SC security clearance.
In return you can expect a Competitive Salary, Company Pension Scheme, Free Onsite Parking and Death in Service benefit.
About STS Aviation Services:
STS Aviation Services operates four state-of-the-art aircraft hangars, two interior modification facilities and more than 40 line maintenance stations both stateside and aboard. These facilities, and the expert personnel that call each home, fuel the company's drive to seamlessly blend a growing portfolio of MRO services to deliver all-encompassing aircraft maintenance, engineering and modification solutions to the global aviation industry.
To learn more about STS Aviation Services and what makes it the company with "Solutions to Keep You Flying," please visit www.stsaviationgroup.com or call 1-800-800-2400.
#ZR