Purchasing Agents
STS
--- ARAUCO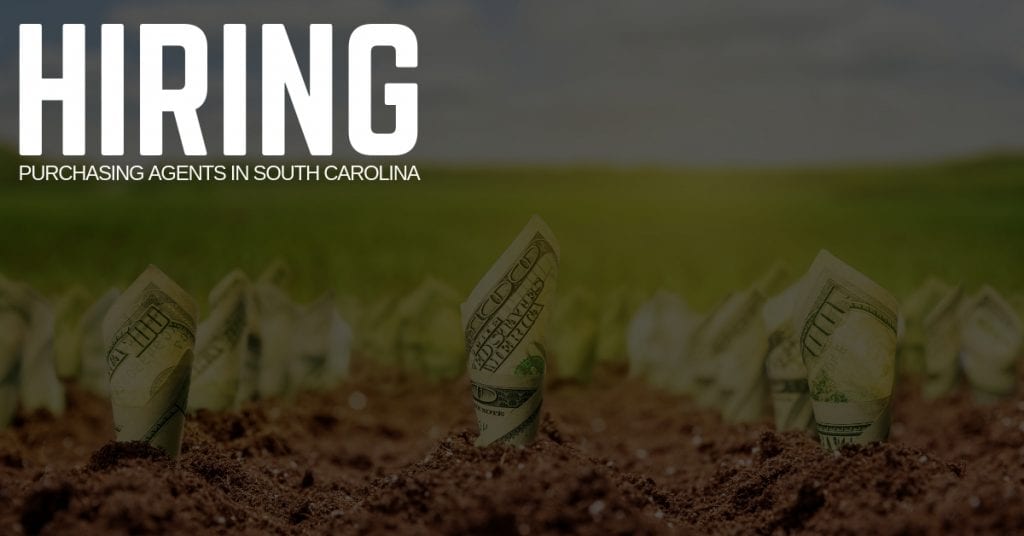 STS Technical Services is hiring Purchasing Agents in Fort Mill, South Carolina.
About Our Client:
ARAUCO is a global manufacturer of sustainably-produced forest product solutions for construction, industrial, and retail markets. With over 120 facilities worldwide, we manufacture and distribute the industry's most-comprehensive selection of wood composite panels, premium plywood, millwork, lumber, and FSC-certified wood pulp.
ARAUCO is growing in North America, with innovative manufacturing, state-of-the-art facilities, and a commitment to make a difference in the communities where we are located. We are seeking the right individuals for high-caliber opportunities in manufacturing, supply chain, maintenance, safety, and other related fields. This is a direct-hire role with benefits. We look forward to considering you as part of our team at ARAUCO!
Position Summary:
Responsible for the purchasing of goods and services. Responsible for the validation of suppliers and evaluation of products and services offered. Responsible for the preparation, solicitation and review of proposals and award of contracts within the scope of assigned authority. Maintain the establishment of purchase orders; tracking of purchase orders, invoices, receiving and acceptance records system.
Major Responsibilities:
Ensure full compliance with approved Purchasing and Contracting Policies and Procedures.
Obtain goods and services in support of all Arauco business units by placing Purchase Orders within their scope of authority, against existing National Contracts to maximum degree possible and practical. When there is no National Contract, take appropriate action, following Arauco procurement policy and procedures, to source, develop and award local or regional contracts within their budgetary and contracting scope of authority.
Assist in developing requirements and specifications (R&S) and statements of work (SOW) by providing information pertaining to potential suppliers, supplier history data, technical/functional data, pricing data and other data necessary to ensure the development of a complete and accurate R&S and/or SOW.
Administer or assist the using offices in establishing contracts to include establishing supplier relationships, executing contract modifications/amendments, expediting deliveries, responding to supplier and user queries and resolving contractual issues.
Provide value added service by constantly striving to find new and better products, sources of supply, and better ways of meeting or exceeding the needs of operations and the functional areas.
Participate in maintenance and operations planning meetings to ensure early purchasing involvement to drive maximum value.
Assist Arauco storeroom managers as appropriate for procurement of stocked and non-stocked items.
Perform other related duties as assigned.
Scope:
Responsible for the purchase of goods and services for assigned Arauco-NA locations. The primary objective of this role is to work with the business areas to support the continued success of mill operations, through effective purchasing / supply management activities. Recognizing that the main function of Purchasing within the organization is Customer Service.
Train and coach mill personnel on purchasing processes, procedures and expectations.
Qualifications:
Must be able to travel. Will be traveling each week to Grayling, MI (expenses paid for) to support startup of new plant for first 3-4 months approximately. Role will be standard 10-15% travel per year after that.
Bachelor's degree in Business Administration or Supply Chain Management, or three to five years related experience with any degree.
Purchasing experience in a manufacturing environment is preferred.
Ability to deal effectively and consistently with staff, suppliers, and cross functional teams in order to complete job responsibilities.
Accurate data entry skills and familiarity with spreadsheets and computers are required.
Must be detail oriented and able to work under strict deadlines.
Must have in-depth knowledge of strategic sourcing methodology.
Familiarity with transportation modes, such as parcel, LTL, truckload, air, and courier, is preferred.
Excellent planning and organization skills, strong verbal and written communications skills and effective negotiating skills are required.
Advanced computer (Microsoft Office) skills using multiple applications including Word, Excel, and PowerPoint are required.
Familiarity with Six Sigma / Lean process improvement is preferred.
Ability to effectively perform multiple tasks and respond to deadlines is essential.
CPM/CPSM certification is preferred.
Systems experience with SAP required
Benefits:
Since this is a direct hire job, our client will provide a full benefits package to you. If you would like to learn more about that package, please call 1-800-359-4787.
Thanks for taking the time, and we look forward to hearing from you soon.