Quality and Continuous Improvement Managers
Quality and Continuous Improvement Managers
STS
--- STS Technical Services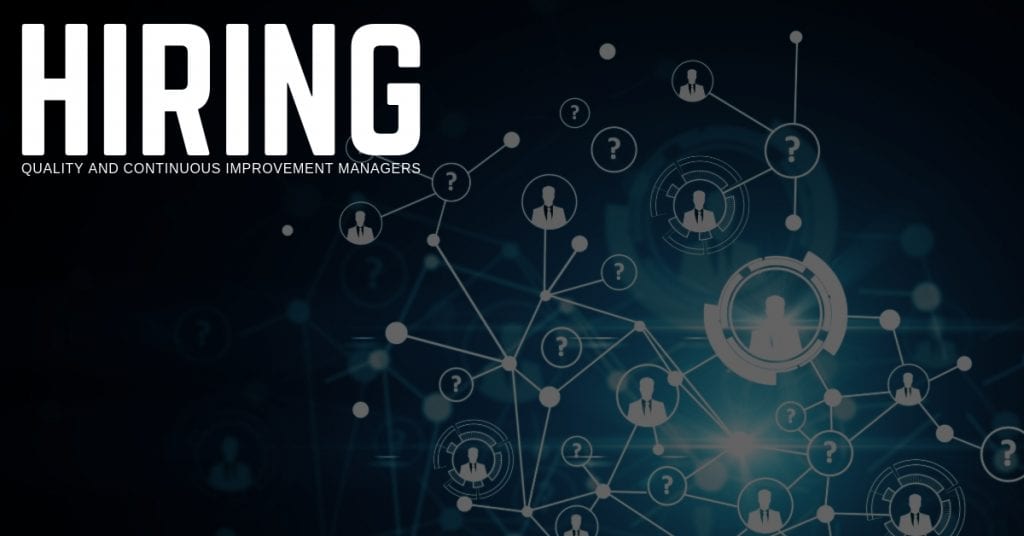 STS Technical Services is hiring Quality and Continuous Improvement Managers in Columbus, Mississippi.
Job Summary:
Plans, coordinates and manages the quality assurance program.
Job Duties:
Provides leadership in the establishment, development and maintenance of quality systems. Ensures the processes lead to outstanding quality of products and services offered. Strives to improve established standards.
Leads the development, formulation and documentation of Company policies and quality system needs. Reviews and responds to quality concerns.
Implements corrective actions as needed. Implements strategies and action plans conducive with the Company's strategic initiatives. Supports and promotes the mission, vision and guiding behaviors of the Company. Follows all departmental procedures and company policies. Seeks to improve departmental efficiencies and processes.
Continually seeks education and/or certification to elevate the quality program.
Analyzes customer concern data to identify risks and/or areas of improvement.
Interfaces with other departments and/or vendors to coordinate and resolve quality related issues.
Works with other departments to perform internal quality audits.
Oversees and manages vendor related documentation.
Trains associates.
Works to establish management practices throughout assigned areas to promote employee engagement.
Initiates and leads continuous improvement projects.
Other duties as assigned.
Qualifications:
Bachelor's degree or equivalent education and experience.
10 years' experience in a related field.
Minimum of 7 years of supervisory experience in a manufacturing environment.
NADCAP and DPP experience HIGHLY PREFERRED
Strong knowledge of quality assurance policies, processes and procedures.
Proven ability to lead, motivate and build teams.
Strong written and verbal communication skills.
Capable of reading and interpreting technical documents.
Excellent organizational skills including the ability to efficiently evaluate, prioritize, and handle multiple and changing projects.
Ability to work with teams and independently as required.
Knowledge of ISO certification guidelines.
Proficient in Microsoft Office programs.
Benefits:
Since this is a direct hire job, our client will provide a full benefits package to you. If you would like to learn more about that package, please call 1-800-359-4787.
Thanks for taking the time, and we look forward to hearing from you soon.