Quality Assurance & Regulatory Compliance Managers
2023-09-22
2023-09-22
USD
00.00
HOUR
Quality Assurance & Regulatory Compliance Managers
STS Technincal Services
--- STS Aviation Services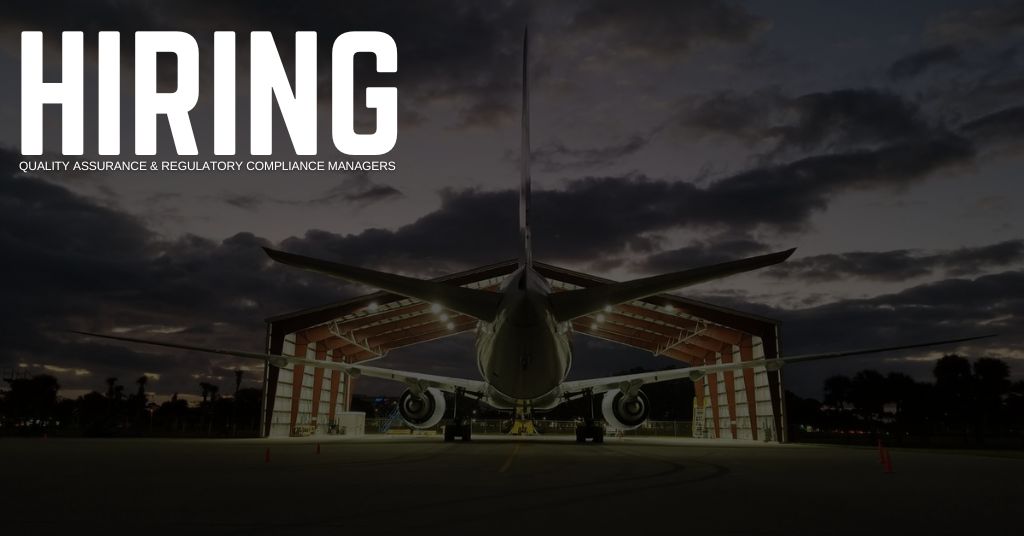 STS Aviation Services is hiring Quality Assurance & Regulatory Compliance Managers in Melbourne, Florida.
Job Overview
The Quality Assurance and Regulatory Compliance Manager reports directly to the Director of Quality and Compliance and is responsible for the internal audit and corrective action program, and  for collecting quality data for trend analysis.
Maintains files of all Quality Assurance Records, audits, and investigations for a minimum of three years. Authorized to issue a stop work order on any type certificated product being worked, or stop an entire maintenance line under the authority of the repair station.
The Quality Assurance Manager is responsible for reviewing manuals and policies to identify need for revisions.
Industry recognized Auditor Certification preferred (i.e.CQA, ISO 9001, Probitas Certified AS9100D/AS9110C
Managing Responsibilities:
The Quality Assurance and Regulatory Compliance Manager is directly responsible for all Quality Assurance Auditors.
The Quality Assurance Manager is responsible for any other duties assigned by the Director of Quality and Compliance.
The Quality Assurance & Regulatory Compliance Manager is Airframe and Powerplant certificated in accordance with FAR 65.
Duties Includes But Are Not Limited To:
Manage the execution of Quality Assurance objectives set day-to-day objectives for the achievement of immediate Quality Assurance goals
Quality representative ensuring regulatory compliance with civil aviation authorities and customer quality interface
Responsible for scheduling and conducting all internal audits, and creating an official audit schedule for all external supplier, customer, or regulatory audits
Supports, maintains, and improves all facets of the QMS system for AS9110 as well as FAA Repair Station.
Approval of all vendors and ensure that once vendor approval process is completed, the Repair Station Approved Vendors List (AVL) is maintained, current and up to date.
Maintain continued surveillance to ascertain that all personnel are using in-date equipment and tooling.
Monitors and implements processes and procedures to ensure company is meeting all regulatory and FAA requirements.
Responsible for all investigations, root-cause analysis, and corrective action identification.
Responsible to issue CARs/SCARs as appropriate and assist in the completion process to maintain conformity
About STS Aviation Services:
STS Aviation Services operates four state-of-the-art aircraft hangars, two interior modification facilities and more than 40 line maintenance stations both stateside and aboard. These facilities, and the expert personnel that call each home, fuel the company's drive to seamlessly blend a growing portfolio of MRO services to deliver all-encompassing aircraft maintenance, engineering and modification solutions to the global aviation industry.
To learn more about STS Aviation Services and what makes it the company with "Solutions to Keep You Flying," please visit www.stsaviationgroup.com or call 1-800-359-4787 ext. 9189
#IndeedAM