Quality Control Receiving Inspectors
Quality Control Receiving Inspectors
STS
--- SEAKR Engineering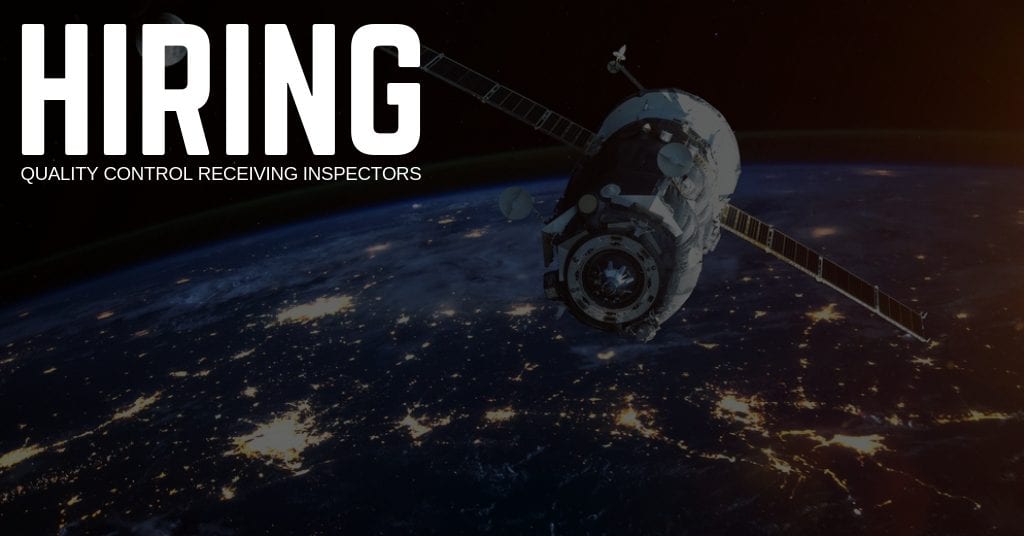 STS Technical Services, in partnership with SEAKR Engineering, is hiring Quality Control Receiving Inspectors in Denver, Colorado!
About The Company:
Join SEAKR Engineering, a leading-edge provider of advanced electronics for space applications. Pushing the boundaries of technology on a mission to change the world for the better from space.
Job Summary:
The Quality Control Receiving Inspector (QCRI) is responsible for inspecting aerospace components and assemblies from SEAKR suppliers. This person verifies that incoming products meet the purchase order and engineering requirements. The QCRI is an integral part of SEAKRs Product Assurance department, working with Procurement, Supplier Quality, and Property to ensure that SEAKRs end products are reliable, cost effective, and state-of-the-art.
Jobs Responsibilities:
Verify supplier documentation, materials, and products meet the purchase order and engineering requirements
Inspect electronic and mechanical components to engineering documentation and dimensioned drawings
Track and document arrival reports to ensure proper traceability of incoming products
Report and aid in resolution of nonconforming products in an efficient manner
Process and manage supplier RMAs
Create, document, and implement inspection criteria and procedures
Maintain an active role on internal continuous improvement teams
Required Skills & Experience:
Strong attention to detail and accuracy,
Technical aptitude with strong analytical problem solving skills,
Ability to read and interpret engineering documentation such as dimensioned drawings,
Experience in inspection of mechanical components and/or knowledge of mechanical inspection tools (calipers, go / no-go gauges, pin gauges) to measure dimensional features,
Ability to work in a team environment,
Strong communication skills to interface effectively with internal customers,
Exhibits a professional demeanor at all times;
Grounded and professionally confident, and has
Effective time management and skillfulness at task prioritization.
Preferred Skills & Experience:
2+ years of experience in product assurance, preferably in an inspection role
Proficiency with Enterprise Resource Planning (ERP) system such as Kronos, IFS, Oracle Netsuite, Microsoft Dynamics, or similar
Experience operating metrology, inspection, or test equipment such as XRF, X-Ray, AOI, CT, bondtesters, etc.
CMM programming and/or operating experience, familiarity and experience with AS9102 First Article Inspection requirements
Certification/training in Geometric Dimensioning and Tolerancing (GD&T)
Certification/training to requirements for electronic assemblies such as J-STD-002, and IPC-HDBK-001, IPC-A-600, IPC-A-610 or similar
Additional Information:
U.S. Citizenship required.
SEAKR offers competitive compensation and excellent benefits.
Location: Colorado.
All your information will be kept confidential according to EEO guidelines.
Benefits:
Since this is a direct hire job, SEAKR provide a full benefits package to you. If you would like to learn more about that package, please call 1-800-359-4787 ext. 8576.
Thanks for taking the time, and we look forward to hearing from you soon.