Receiving Inspectors
STS
--- STS Technical Services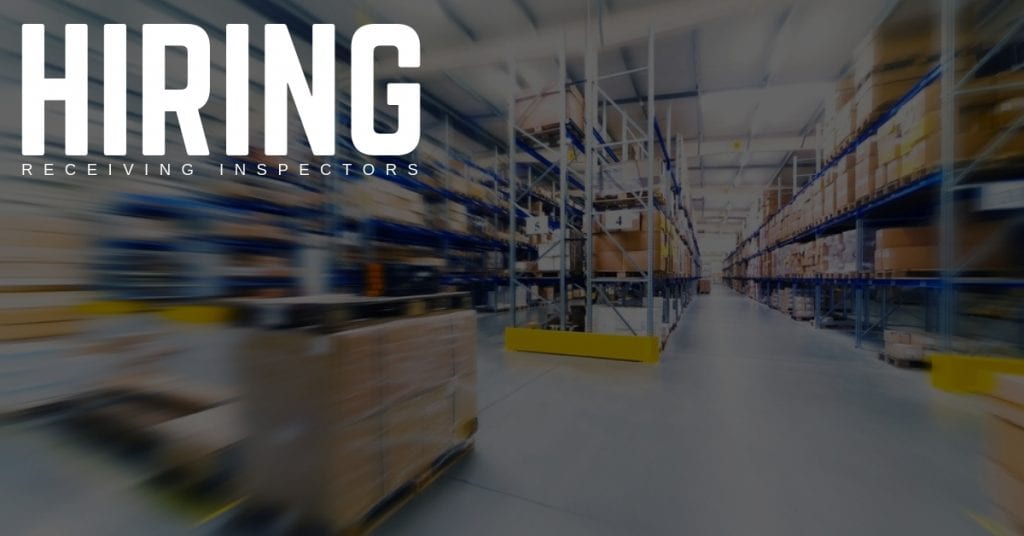 STS Technical Services is hiring Receiving Inspectors in Goodyear, Arizona.
Receiving Inspector Jobs Summary:
The Receiving Inspector completes evaluations of incoming and outgoing materials to determine their condition against established standards and verifies the existence of the correct documentation and certification to support the materials. The Receiving Inspector is responsible for the effectiveness of inspection function, ensuring compliance with FAA Regulations and Customer requirements, and meeting customer quality expectations.
Essential Functions:
Maintain the daily operation of the Repair Station in compliance with all applicable Code of Federal Regulations, Repair Station Procedures, customer requirements, and manufacturer's recommendations.
Promote and support all safety initiatives and programs.
Verify Vendor approval status;
Verify Raw Material Certification, as required;
Verify Certificate of Conformance ("C of C"), as required. A "C of C" is typically required for items such as standard hardware, oils, greases, etc.
Verify General condition of items received for obvious damage;
Verify Presence of vendor shipping ticket/packing list, including reference to Purchase/Repair Order;
Verify Part numbers received against Purchase Order requirements;
Verify Quantity received against Purchase Order requirements;
Verify Compliance with all listed Supplemental Purchase Order Conditions.
Verify Existence of a properly completed FAA Form 8130-3 for Inspected, Repaired, Overhauled or Modified components, as applicable. NOTE: If a "Dual Release" FAA Form 8130-3 is required by the Purchase Order ensure that the "Other Regulation as Specified in Block 12" block is checked in Block 14 of the 8130-3 and that the proper compliance statement is included in Block 12.
Comply with all company and customer training requirements.
Promote and assist with On the Job training for newly hired inspection personnel.
Requirements:
Must possess a current FAA Airframe and Power plant Mechanics license.
2+ Years' experience performing in an receiving inspection environment.
Capable of interpreting drawings and blueprints to accomplish a specific task.
Must have exceptional written and oral communication skills and be able to interact with a wide variety of people.
Some computer skills (knowledge of MS Office programs such as Word, Excel) are preferred.
High School Diploma or Equivalent required
What We Offer:
STS Technical Services works with the largest names in the aviation industry, offering hundreds of career opportunities across the United States. With over two decades of experience, we soar in our commitment to excellence and professionalism. We proudly offer competitive rates, direct deposits, medical insurance, cash advances, and referral bonuses.
If you would like to speak with an Aviation Recruitment Professional directly, call 1-800-359-4787. Our job placement services are always free, and we are open seven days a week. Reach out at any time! Thanks so much for your interest in working with STS Technical Services, and we look forward to speaking with you soon.