Recruiters
STS
--- STS Technical Services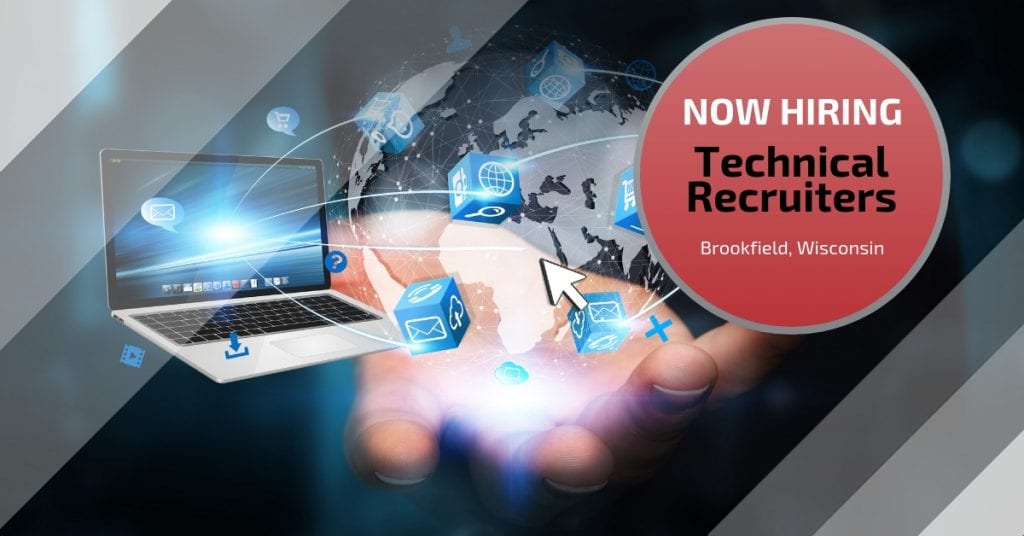 If rewarding company culture and career growth are terms that pique your professional interests, then you're going to want to perk up and pay attention to the following…

STS Technical Services is now hiring Recruiters to join its award-winning team in Brookfield, Wisconsin.
We offer a competitive salary, amazing employee benefits and an excellent commission's package alongside the opportunity to work with some truly incredible people.
What you can expect:
Competitive salary and generous commissions
Full benefits including medical and dental
14 days of paid vacation per year
Tremendous  growth opportunities
An award-winning company culture
At STS Technical Services, we treat our employees like family. We nurture and guide their careers down the path of success and promise to work with them every step of the way to ensure prolonged professional happiness and complete job satisfaction.
Desired Skills & Experience:
The ideal candidate should have prior recruiting experience, be a fast learner, an excellent communicator and more interested in forging a career than simply working another job.
Qualified candidates will possess:
Two-five years of prior recruitment experience
Excellent communication skills
A strong understanding of online / social recruitment practices
Proficiency in Microsoft Office and Excel
Excellent problem-solving abilities
Focused leadership qualities
A self-motivated disposition
Benefits:
Since this is a direct hire job, our client will provide a full benefits package to you. If you would like to learn more about that package, please call 1-800-359-4787.
Thanks for taking the time, and we look forward to hearing from you soon.