Reliability Engineers
STS
--- STS Technical Services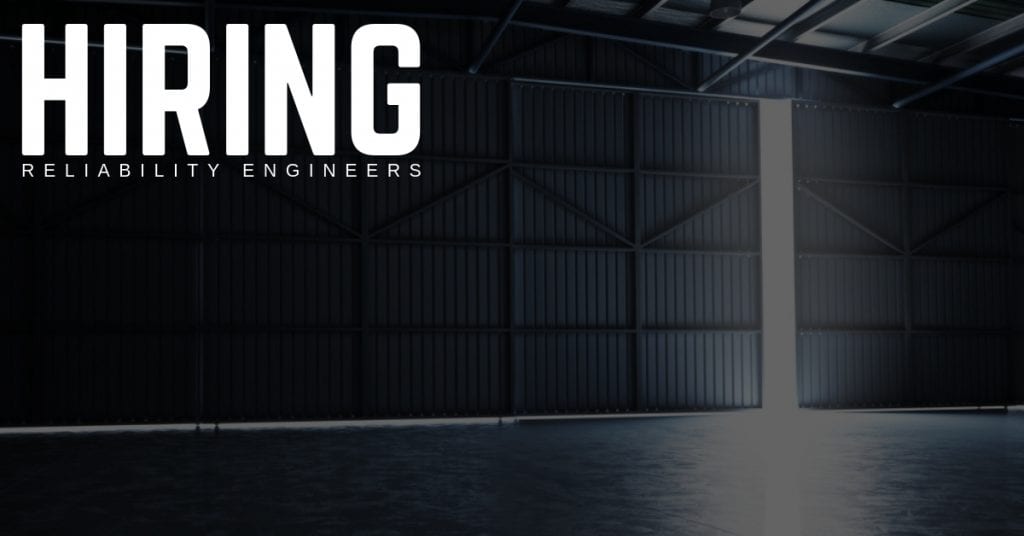 STS Technical Services is hiring Reliability Engineers in Florence, Kentucky.
Overview:
This position reports to the Manager Engineering Reliability and is responsible for assisting m ensuring the development of standard analysis methods and affecting continuous improvement as related to aircraft fleet reliability, safety and efficiency, while reducing costs and duplication of maintenance tasks.
Job Duties:
Perform duties with a results focused' priority.
Model the three top team player attributes Humble, Hungry and Smart
Provide guidance to the Engineering Reliability Team staff
Identify root causes to alerted deficiencies and implement positive corrective action(s)
Perform duties aligned with MSG-3 methodology, risk assessment, root cause analysis, corrective action, and statistical data.
Increase effectiveness – doing the right things
Increase efficiency – doing the right things at the right time
Reduce maintenance costs
Achieve OTP Goals
Increase availability
Reduce maintenance check down time
Increase Time Since Installed (TSI) average for components
Reduce duplication
Reduce waste
Perform thorough analysis of various fleet technical issues as requested by internal customers and upper management
Perform analysis on emerging fleet technical issues / in-service reliability impact events as related to Engineering Orders and Maintenance Programs Tasks
Submit recommendations for continuous improvement with a focus on safety, reliability and cost control performance
Develop and refine standard analysis methods and processes that allow consistent outcomes and responsible recommendations to support company goals with regards to dispatch reliability and on time
Develop and refine standard analysis methods and processes for continuous improvement of aircraft component reliability.
Stay current with industry best practices and regulatory guidance in regards to effective reliability programs and proactively propose and implement adjustments
Initiate maintenance program changes and changes to maintenance documents.
Provide 24/7/365 technical support as needed
Work with original equipment manufacturers on emerging issues to help ensure safety and airworthiness, but also minimize the economic impact
Establish component repair and bu*J specifications to enhance dispatch reliability in accordance with budgetary and regulatory requirements
Participate in working groups, industry committees, industry meetings, and conferences.
Collect and organize data from various sources including, but not limited to Trax. MBF. FRS ISDP and AHM
Analyze statistical data to recommend positive change and corrective actions
Assist in the daily review and analysis of delays/cancellations and MEL's to identify recurrent maintenance issues or maintenance program correlation
Review, monitor and evaluate systems structures and component performance
Perform analysis of the aircraft maintenance programs to achieve the highest level of safety and economics
Review and evaluate maintenance discrepancies generated from pilot write-ups maintenance write-ups. and non-routine cards Initiate improvement or corrective actions on fincings that show an adverse trend.
Assist with the preparation and administration of new and recurrent training for staff
Performs other duties as assigned
Qualifications:
Extensive Reliability Program. Maintenance Programs. Engineering, or CASS experience preferred
A suitable four year college degree with an emphasis in Business or Aviation may be substituted for experience
Excellent interpersonal and communication skills, ability to communicate well in both oral and written reports
Proficiency in data and statistical analysis a must
Analytical skills and the ability to handle multiple tasks with a high degree of attention to detail. Strong PC skills including Access PowerPoint Excel. TRAX and MS Office
Demonstrated ability to deliver results In an airline environment
Demonstrated ability to communicate and interact with leadership.
Strict adherence to meeting scheduling deadlines to meet customer' requirements
Familiarity with aircraft Maintenance Programs and Reliability concepts
Strong technical skills and knowledge of MSG-3 and Reliability analysis methods
Ability to identify cost effective engineering solutions
Ability to interact with other departments, manufacturers and industry colleagues to obtain necessary analysis data
Motivated Takes initiative. Sense of Ownership. Passion. Positive attitude
Strong organization skills
Ability to evaluate risk and make timely decisions
Ability to identify safe cost effective solutions
High degree of independent judgement and decision making concerning matters of significance to company
Ability to conduct business/technical briefings to internal and external customers
Ability to interface with other departments in a collaborative manner
Meets daily attendance & punctuality standard
Work is thorough
Produces accurate, dependable work
Output is consistent
Complete attention to detail
Ability to produce high volume of work to meet expectations
Alertness
Commitment to task
Proactive problem solver who is capable of working responsibly with minimal supervision
Benefits:
Since this is a direct hire job, our client will provide a full benefits package to you. If you would like to learn more about that package, please call 1-800-359-4787.
Thanks for taking the time, and we look forward to hearing from you soon.