Repair Control Associates
Repair Control Associates
STS
--- STS Technical Services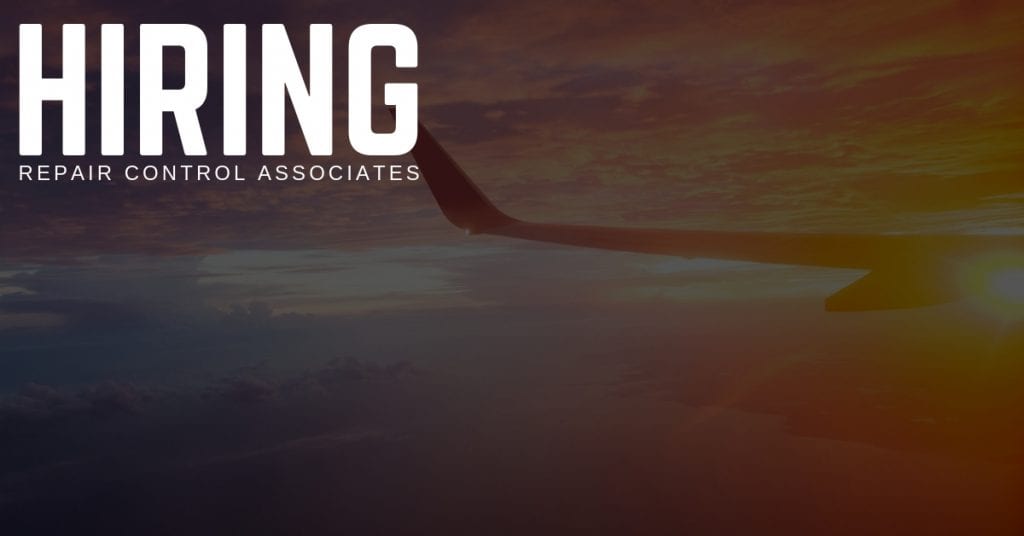 STS Technical Services is hiring Repair Control Associates in Savannah, Georgia.
Job Summary:
Under general supervision, support the coordination and administration for all aspects of aircraft component and major assembly repairs from pre-planning to post service follow-up for both customer property and our client's owned inventory, as appropriate to area of specialization.
Job Duties:
Ensure customer- owned property is received and to repair shop or vendor for repair/overhaul.
Monitor vendor delivery schedules and take appropriate action to ensure timely turn-around of repaired/overhauled items.
Maintain records of parts out to vendor for overhaul/repair and exchange items due from operators. Pursue process through resolution.
Coordinate the repair/overhaul of exchange units.
Liaise with finance department to ensure customer credit line is established and coordinate induction invoice. Elevates problems to Repair Control Supervisor for resolution.
Communicate the repair/overhaul requirements of the customer with the in-house repair shops and external vendors to meet the customer's turn time and quote.
Work in concert with the Purchasing department and in-house repair shops to provide accurate quotes in a timely manner for aircraft components being repaired/overhauled.
With the assistance of the in-house repair shop supervisors and the purchasing department, monitor the cost of ongoing customer property repairs/overhauls, job charging, and parts purchasing to maintain the dollar amount quoted to the customer.
Work closely with customer to ensure that repair/overhaul requirements are fulfilled, schedules are met, pricing is accurate, and components are shipped.
Follow-up with the customer after the completion of the repair/overhaul to review invoicing and resolve any disputes and provide shipment tracking information
Additional Functions:
Coordinate with the repair shop supervisors and vendors to resolve issues for customers needing technical information involving aircraft component repairs
Monitor group email and assigns to other Repair Control Associates or responds to customers as necessary
Perform other duties as assigned
Skills and Qualifications:
High School Diploma or GED required
2 years of customer service/relations or related business experience
Aerospace experience preferred.
Excellent Customer Service skills with ability to handle time constraint issues with professional composure
Strong computer literacy and ability to learn new systems quickly
Intermediate to Advanced level Microsoft Excel skills
Ability to cover department shift requirements such as mid-shift schedule 12:00 pm – 8:30 pm Mon-Fri and/or 7:00 am – 3:30 pm
Some weekend work may be required
Basic understanding of cost control financial principles
Strong written and verbal communication skills
Must be able to read and interpret applicable aircraft maintenance manuals, IPCs, ASCs, CBs, and service bulletins
Must be computer literate and use necessary software (Microsoft Office products are required. and Microsoft Access is preferred)
Benefits:
STS Technical Services offers direct deposits / electric payroll, an awesome medical insurance program, cash advances, and the opportunity to refer a friend for compensation.
We know it takes great people to do great work, so if you're interested in joining the STS Aviation Group family, we encourage you to apply on this page. Have questions? Give us a call at 1-800-359-4787.
Thanks for taking the time, and we look forward to hearing from you soon.