Repairmen
STS
--- STS Technical Services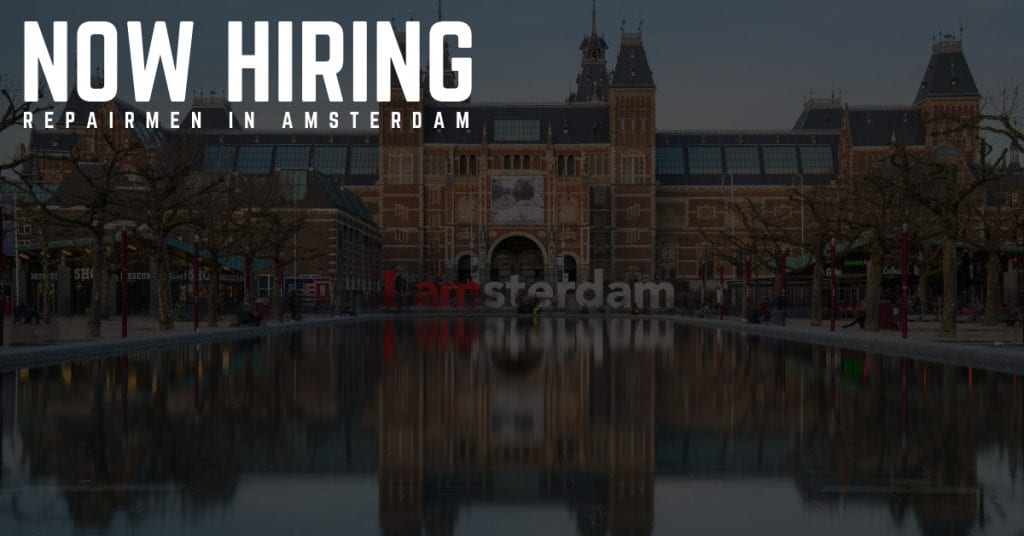 STS Technical Services is hiring Repairmen in Amsterdam, The Netherlands.
Hiring Note: Candidates must be able to speak both English and Dutch
Responsibilities:
Perform testing/troubleshooting/repair of aerospace approved active temperature controlled containers using approved technical data
Deliver containers clean and free from defects that would affect operation and/or performance
Responds to technical assistance requests from customers in the area
Provide training and demonstrations of the company approved Active Systems in the area
Document all work performed using CATS and company WO system
Monitor stock of spare parts
Pick up and drop off RKNs from/to company customers
Maintain repair facility in a clean, safe and operation condition
Education:
High School Diploma or equivalent
Preferred Experience:
Knowledge of and experience in the maintenance of aerospace type equipment.
Relative experience in a mechanical or technical field.
Prior forklift experience.
Abilities, Knowledge & Skills:
Mechanical aptitude
Highly motivated, self-starter, quick learner, works well alone
Seasoned computer skills (Microsoft office, internet, email, etc.)
Must demonstrate flexibility and a can -do attitude
Knowledge working under aerospace regulatory type requirements and practices would be preferred
Strong interpersonal skills, both written and verbal
Must possess analytical thinking and reasoning skills
Must be thorough and exercise attention to detail
Must be able to set and maintain schedules
Ability to manage constantly changing workload while meeting deadlines
Professional demeanor, tact, diplomacy and ability to maintain good relationships with internal/external customers under stressful conditions
Organizational skills; able to balance multiple priorities
Strong team player.
Physical Demands:
Walking, carrying, stooping, kneeling, crouching, fingering, grasping
Able to seat or stand for extended periods of time on concrete floor
Able to lift 40 lbs regularly and up to 75 lbs with assistance
Work Environment:
Plant/Service Center container maintenance environment, some travel (typically less than 10%)
Some overtime during weekdays and weekends may be required, based on customer requirements
Carry, finger, grasp, talk, hear, walk, see, sit, stand, keyboard, answer, interview, use keyboard, telephone
Office and container maintenance environment, some travel (typically 10%)
Benefits:
22 Days Vacation/Holiday
Sick Time/ADV Days
Pension Plan w/ company match (100% match up to 6%)
Holiday Allowance (8%)
Transportation Allowance
If you would like to learn more, please call 1-800-359-4787. Thanks for taking the time, and we look forward to hearing from you soon.