Safety & Compliance Managers
2023-11-09
2023-11-09
USD
00.00
HOUR
Safety & Compliance Managers
STS Technincal Services
--- STS Aviation Services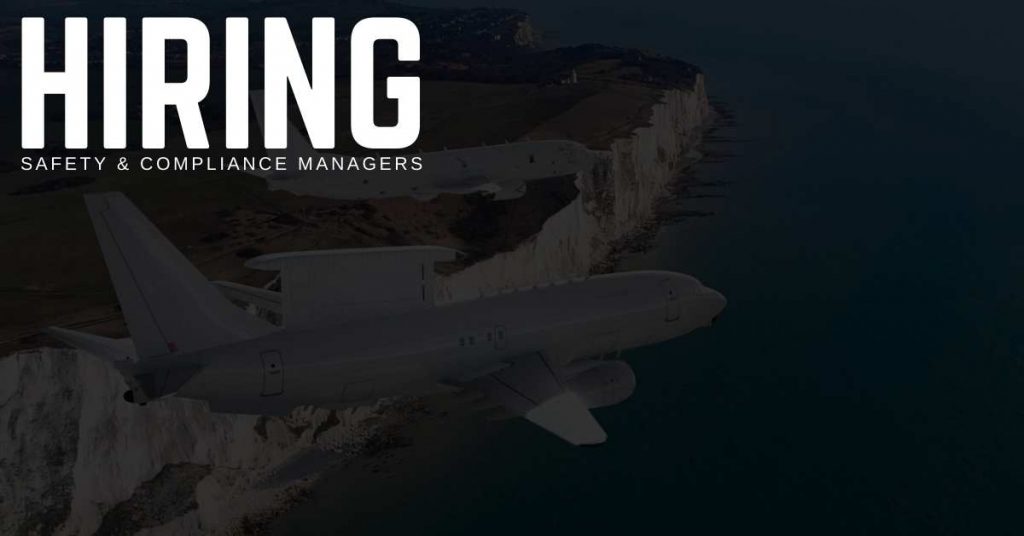 STS Aviation Services is hiring Safety & Compliance Managers in Birmingham, United Kingdom.
Hiring Note: All candidates must have the right to work in the United Kingdom for any employer.
Why You Should Apply:
STS Aviation Services UK are a leading MRO provider. We have an opportunity for an experienced Safety and Compliance Manager to join our high-profile bespoke aircraft modification programme, converting Boeing 737 NG aircraft into the E-7 Wedgetail. "The worlds most advanced, capable and reliable Airborne Early Warning and Control (AEW&C0) platform".
The role of the Safety and Compliance Manager is to ensure compliance with regulatory standards, company procedures and safety policies within planned and ad hoc maintenance activities.
Responsibilities:
Ensure compliance with MRP Part 145 & remain aware of any changes to regulations
Interfacing with & maintaining relationships with regulatory authorities on quality assurance & regulatory approval issues that relate to airworthiness requirements
Ensure continuous improvement skills & behaviours are built into the working environment
Ensure the organisation operates within the Air Safety Management System developed by the relevant Duty Holder and applicable single-Service quality policy
Production and implementation of the Part 145 audit programme
Defining the human factors principles to be implemented within the organisation.
Ensure Safety and Compliance Audits as prescribed by the Audit Plan are completed
Carry out unplanned Quality audits as and when requested by the Accountable Manager, or Nominated Post Holders
Report any findings or concerns to the Accountable Manager or Nominated Post Holders
Ensure the adequate and appropriate closure of audit findings with respect to root cause analysis, corrective and preventative actions within the timescales as identified
Management of the Part 145 certifying staff authorisation system
Compile submissions for MOE revisions as required. This is to include Form 2 submissions.
Management of the Documentation Control system
Management and welfare of staff working in the MRP Part 145 environment
Ensure that the Part 145 Department complies with Customer Quality Requirements
Management and oversight of the SMS Programme within Military Operations
Representing the MAA as their defined Desk Officer
Skills & Experience Requirements:
Detailed knowledge of MRP Part 145 and its practical application
Experienced and competent Investigator
Received formal aviation technical training
Current in Human Factors (HF), Fuel Tank Safety (FTS) and Electrical Wiring Interconnection Systems (EWIS) training
Previous auditor experience in an aviation environment
Full, clean UK Driving License
Previous experience within an aircraft maintenance environment
Understanding of the staff certification authorisation process
About STS Aviation Services:
STS Aviation Services operates four state-of-the-art aircraft hangars, two interior modification facilities and more than 40 line maintenance stations both stateside and aboard. These facilities, and the expert personnel that call each home, fuel the company's drive to seamlessly blend a growing portfolio of MRO services to deliver all-encompassing aircraft maintenance, engineering and modification solutions to the global aviation industry.
To learn more about STS Aviation Services and what makes it the company with "Solutions to Keep You Flying," please visit www.stsaviationgroup.com or call +44 (0) 7599 654 660.