Sales Specialists
STS
--- STS Component Solutions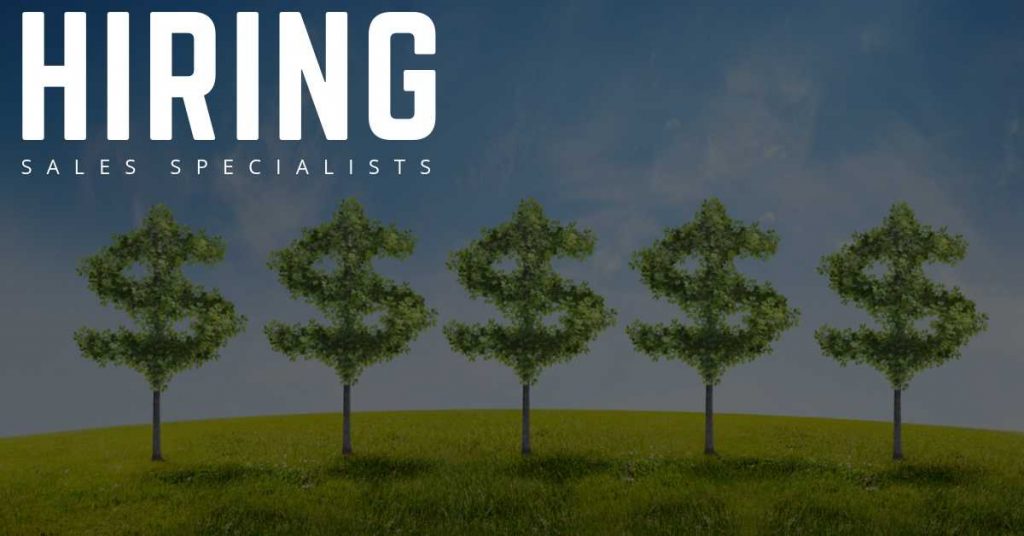 STS Component Solutions is hiring Sales Specialists to work out of its headquarter office in Palm City, Florida.
Duties & Responsibilities:
Quoting, selling and administering the products and services of STS Component Solutions, LLC to the global aerospace market.
Customer development and maintenance with new and existing customers
Performing component technical research and obtaining market intelligence
Interaction with Customers via various forms of media
Maintain and develop relationships with new and existing customers with the intent to market and sell the products and services of STSCS while providing a high level of customer service to maximize revenue.
Respond to customer RFQ in a timely manner, via all means (phone, electronic media, etc) available to or developed by STSCS with the intent to generate sales from existing and potential customers.
Perform, gather and communicate necessary market intelligence on commercial airspace components with the intent to provide potential customers with bids that will win orders for STSCS at maximum value.
When required – individuals will need to process, maintain, and ensure delivery all purchased material in accordance with STSCS processes.
Provide backup coverage for absent colleagues
Cross-train and assist in other departments whenever necessary
Provide after-hours 'AOG' support as necessary
Qualifications & Requirements:
Strong telephone and communication skills
Effective problem-solver
Must be detailed oriented person and can work in a fast pace environment.
Have the ability to work well under pressure and meet deadlines as needed
Experience in understanding customer business practices and requirements
Capable of generating revenue and overcoming any obstacles that might present itself
Good computer skills. MS Excel, MS Outlook, MS Word a plus.
Good typing skills (40 WPM minimum)
Energetic, highly motivated and the ability to exceed established expectations.
Able to make accurate, rapid cost calculations, and providing customers with competitive quotations.
The ability to utilize technology to accomplish marketing and sales initiatives.
The ability to work as a positive member of a team.
Receive constructive criticism in a positive manner from supervisors and team members.
The ability to react and change to constructive criticism in a positive manner in order to improve oneself in their role.
Bachelors Degree from an accredited college or university preferred and/or prior Aviation Related Experience or prior sales experience.
About The Company:
On-time delivery of certified aircraft parts lies at STS Component Solutions' core. We specialize in materials management, OEM distribution and supply chain solutions. We have a knack for locating hard-to-find aircraft / engine parts and stock a rotable inventory in strategic warehouses around the world. To learn more about us, please visit: https://www.stsaviationgroup.com