Sales Support Specialists
Sales Support Specialists
STS
--- Wacker Neuson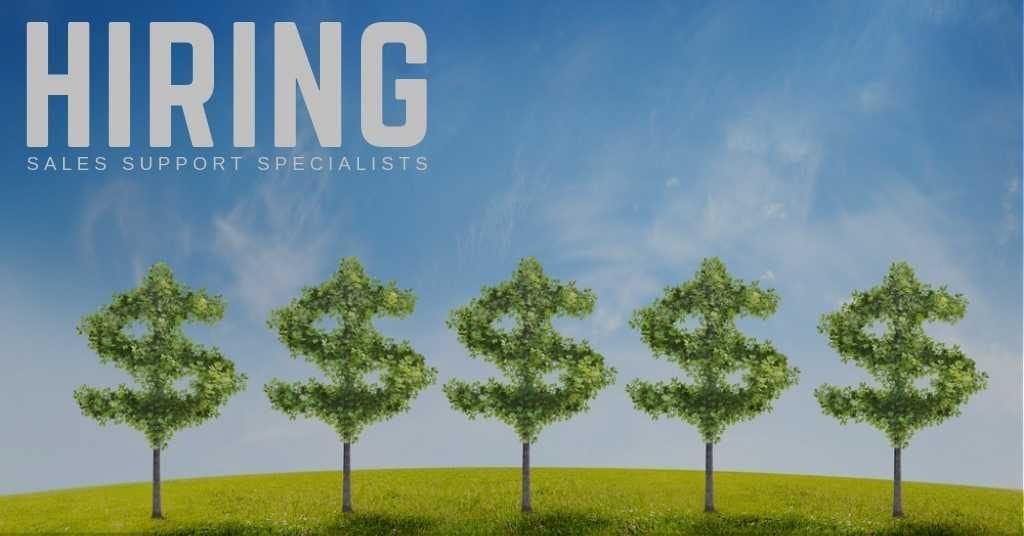 STS Technical Services on behalf of Wacker Neuson is hiring Sales Support Specialists in Menomonee Falls, Wisconsin.
Summary:
The Sales Support Specialist is a member of the sales operations group whose primary role is to provide customer service and administrative support to both our Customer base and the Field Sales Force. This includes a variety of tasks primarily focusing on customer inquiries, machine order entry and the order fulfillment process in a customer service environment.
Duties & Responsibilities:
Keeps the Field Sales Force informed of all customer-related activities within assigned regions.
Assists the Field Sales Force and Regional Managers with resolution of sales related issues.
Generates and distributes required reports and information to the Field Sales Force.
Assists the Field Sales Force in the management and tracking of demo and consignment inventory, and process related transactions in the ERP system.
Processes all customer sales orders for machine and accessories.
Expedites order fulfillment and communicates order status to customers.
Provides written and verbal quotes for machines and accessories per customer and Field Sales Force request.
Communicates a thorough understanding of current sales programs.
Facilitates and processes equipment returns and trade-ins.
Participates in on-going training.
Attends and participates in department and company wide meetings.
Performs all job functions is a safe manner and maintains safety awareness.
Reports known accidents, injuries and unsafe practices and/or conditions to manager.
Qualifications:
A High School Diploma or equivalent is required.  A Bachelor's Degree is preferred.
Minimum of 2 years of experience in a customer service department.
Experience in one or more of the following is required: inside sales administration, customer order entry and facilitation, or experience supporting remote sales efforts of a field sales organization.
Excellent verbal and written communication skills.
Strong problem solving skills.
Proficient computer skills including Word, Excel and PowerPoint.
Experience with ERP system and contact center software is preferred.
Physical Demands and/or Work Environment:
While performing the duties of this job, the employee must be able to use a keyboard, calculator, and telephone.
Frequent sitting, talking, hearing, and occasionally stand, stoop, kneel, crouch, crawl, lift (10 lbs.), and an ability to adjust vision for close vision work.
Up to 10% of time spent in manufacturing environments around industrial equipment.
Able to travel up to 5% to other Company locations.
Reasonable accommodations may be made to enable individuals with disabilities to perform the essential functions.
Benefits:
Since this is a direct hire job, our client will provide a full benefits package to you. If you would like to learn more about that package, please call 262-439-7497.
Thanks for taking the time, and we look forward to hearing from you soon.