Salesforce Administrator
STS
--- STS Technical Services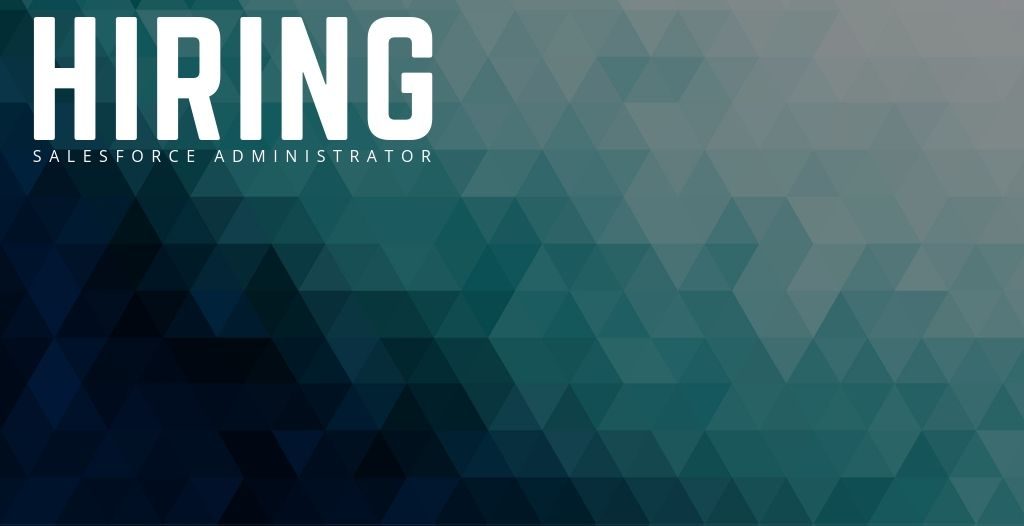 STS Technical Services is hiring Salesforce Administrators in Melbourne, Florida.
Position Summary:
This position is for a Salesforce Developer within the CRM and Customer Experience team.  We are looking for someone to be responsible for the development, maintenance and administration of Salesforce applications. Your primary focus will be custom Salesforce development and integration with third-party services. You will be working with other departments on different layers of the infrastructure. Therefore, a commitment to collaborative problem solving, sophisticated design, and creating quality products is essential.
Essential Duties & Responsibilities:
Develop customized solutions within the Salesforce platform to support critical business functions and meet project objectives and company goals
Manage daily support and maintenance of internal Salesforce instance, and conduct long-term improvement operations to ensure compatibility with evolving mission requirements
Communicate with department leaders to design cohesive project strategies and ensure effective collaboration throughout all phases of development, testing and deployment
Maintain a flexible and proactive work environment to facilitate a quick response to changing project requirements and objectives, and innovate ways to meet mission goals successfully
Interact directly, as necessary, to analyze project objectives and capability requirements, including specifications for user interfaces, customized applications and interactions with internal Salesforce instances
Provide system administration support of internal and customer-facing Salesforce environment, especially related to customized applications, user permissions, security settings, custom objects and workflow
Collaborate with various internal departments, including sales, marketing, product development and operations, to ensure Salesforce environment supports internal needs relating to functionality and performance
Recommends enhancements to processes, procedures, business practices, databases and tools.
Qualifications:
BA Degree in IT, Marketing, Business, Finance or related field required.
Advanced degree a plus.
Salesforce Administrator Certification a plus or ability to receive within 6 months
Salesforce Developer Certification a plus
2-4 years of experience with CRM platform development (SalesForce.com preferred), administration and/or other IT related field.
Knowledge with Apex, VisualForce, Native, MySQL, JavaScript, APIs
Experience with 3rd party CRM integration, email marketing, or sales software a plus
Comprehension required of fundamental practices associated within the field of work assigned.
Limited knowledge of industry policies and practices which are gradually obtained
Demonstrated ability to plan, launch, and measure CRM administration and development.
Strong Excel skills for data manipulation – aptitude with VLookUp and Excel formulas.
Ability to use and manipulate data from a CRM database (SalesForce.com preferred).
A high degree of technical aptitude.
Highly organized and team oriented with the ability to prioritize tasks and provide innovative solutions.
Benefits:
Since this is a direct hire job, our client will provide a full benefits package to you. If you would like to learn more about that package, please call 1-800-359-4787.
Thanks for taking the time, and we look forward to hearing from you soon.