Senior Analysts – HR Process Improvement
Senior Analysts – HR Process Improvement
STS
--- ARAUCO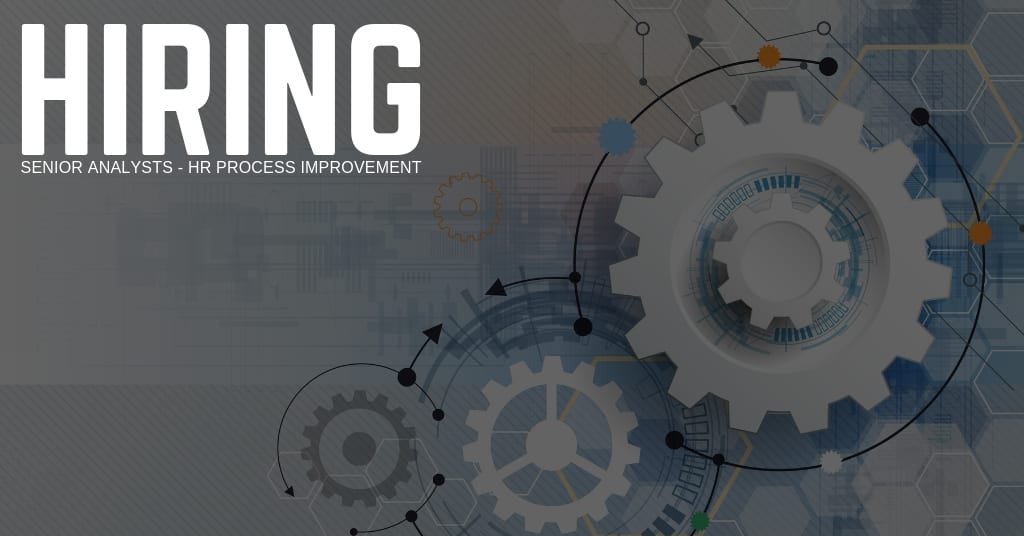 STS Technical Services is hiring Senior Analysts – HR Process Improvement in Atlanta, Georgia.
About Our Client:
ARAUCO is a global manufacturer of sustainably-produced forest product solutions for construction, industrial, and retail markets. With over 120 facilities worldwide, we manufacture and distribute the industry's most-comprehensive selection of wood composite panels, premium plywood, millwork, lumber, and FSC-certified wood pulp.
ARAUCO is growing in North America, with innovative manufacturing, state-of-the-art facilities, and a commitment to make a difference in the communities where we are located. We are seeking the right individuals for high-caliber opportunities in manufacturing, supply chain, maintenance, safety, and other related fields. This is a direct-hire role with benefits. We look forward to considering you as part of our team at ARAUCO!
Position Summary:
The Sr. Analyst, HR Process Improvement drives HR practices and objectives that will foster an employee oriented, high performance culture with an emphasis on empowerment, quality, productivity, and ongoing development of a superior workforce. This role requires a specialized focus on compensation and data analytics.
The Sr. Analyst, HR Process Improvement will build on and support the people-capabilities in the organization, utilizing HR knowledge. This position is responsible for partnering with senior business leaders to plan, manage, and deliver corporate and customized people-services in support of business objectives; Provides counsel, advice, coaching and solutions to maximize individual and organizational performance; Will drive and implement HR initiatives to increase organizational effectiveness, including payroll reports, compensation planning, employee engagement, and administration of various programs
Primary Responsibilities:
Act in a confidential capacity to handle internal and external requests for information.
Provides value-added HR support and counsel to senior business leaders to enable the success of strategic and operational business objectives
Lead functional areas of HR such as compensation, reporting and data analytics
Manages communications/coordination of employee organization changes.
Consults with employees and managers to address root causes of issues and resolves through a systematic and analytical approach.
Consults with management team to analyze and assess people needs and issues and develops and implements appropriate action plans.
Assures compliance with all applicable laws and corporate policies/guidelines and identifies opportunities to develop and implement new practices/guidelines to achieve business goals.
Administer benefit enrollments and claims processing and serve as site point of contact on all benefits related issues and coordinate open enrollment processes each year
Act in a confidential capacity handling external and internal inquiries from the public, employees, & departments.
Awareness and support of safety initiatives.
Other duties as assigned.
Essential Duties and Functions:
CHRP or CHRL Degree preferred and 5+ years of progressive experience
Must have ability to be a strong leader, and be a team player
Must have experience w/ program development (putting systems together, upgrading policies, change management experience)
Must be proficient in MS Word, PowerPoint with advanced Excel skills
Experience using large-scale HRIS systems required (SAP SuccessFactors preferred)
Minimum of 5 years of experience in a Human Resources role.
Experience in team-based systems, or experience in an environment with employee empowerment / self-motivated teams is preferred (we have an employee empowered, self-directed workforce)
Must be organized and possess time management skills
Strong skills in influencing and persuasion; preferred skills in group facilitation
Strong communication and interpersonal skills associated with developing trusting relationships
Strong multi-tasking skills.
Benefits:
Since this is a direct hire job, our client will provide a full benefits package to you. If you would like to learn more about that package, please call 1-800-359-4787.
Thanks for taking the time, and we look forward to hearing from you soon.