Senior Engineers, ASIC DFT
Senior Engineers, ASIC DFT
STS
--- SEAKR Engineering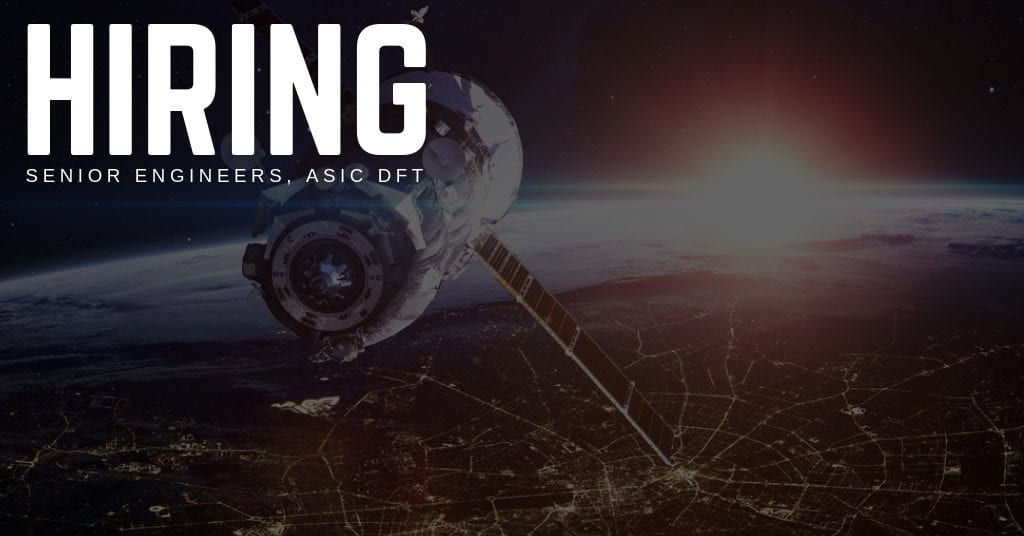 STS Technical Services, in partnership with SEAKR Engineering, is hiring Senior Engineers, ASIC DFT in Denver, Colorado!
About The Company:
Join SEAKR Engineering, a leading-edge provider of advanced electronics for space applications. Pushing the boundaries of technology on a mission to change the world for the better from space.
Job Summary:
Seeking an ASIC Engineer who is highly motivated and has a strong background and capability to work with our ASIC Design team, focused on ASIC implementation, ASIC design flow, and Design for Test (DFT).
SEAKR's focus is leading edge radiation hardened ASIC design for spaceflight.
Candidates must have excellent verbal and written communication skills and be able to demonstrate strong analytical and problems solving skills. We are seeking an experienced engineer who has technical mastery of the entire ASIC development flow, as well as the skills to interface with ASIC foundries and manage the foundry technical interchange.
Must Have Experience:
ASIC DFT tools and techniques
JTAG, SCAN insertion, ATPG vector generation, MBIST and custom test circuits
Strong RTL background and ability to drive verification of test circuitry
Working with designers and system engineers to analyze DFT requirements
Test architecture for hierarchical designs
Digital design experience related to ASIC design
Preferred Experience :
Working knowledge of multiple DFT Tools; Synopsys, Cadence, or Mentor
Previously debugged test vectors on the test floor
Experience with multiple interface IP; DDR, High Speed Serdes, ADC/DACs
Ability to write constraints to properly sign-off the design for test.
DFT experience in 32nm and below technology nodes
Experience With Following Tools is a Plus:
DC Ultra, Designware and Power Compiler
Hierarchical synthesis techniques and clock gating for power reduction
Primetime SI, DFT Advisor and Fastscan/Tetramax
Tessent RAM self-test / self-repair tools
Logical Equivalency checking and power analysis
Qualifications:
A Bachelor's degree in Electrical Engineering or Computer Science is required
Master's degree in Electrical Engineering or Computer Science is desired.
Must have at least 10 years of ASIC implementation experience.
Additional Information:
All your information will be kept confidential according to EEO guidelines.
US Citizenship Required
SEAKR offers competitive compensation and excellent benefits.
Location: Colorado, Relocation available
Benefits:
Since this is a direct hire job, SEAKR provide a full benefits package to you. If you would like to learn more about that package, please call 1-800-359-4787 ext. 8576.
Thanks for taking the time, and we look forward to hearing from you soon.