Senior Finance Analysts
STS
--- Website STS Technical Services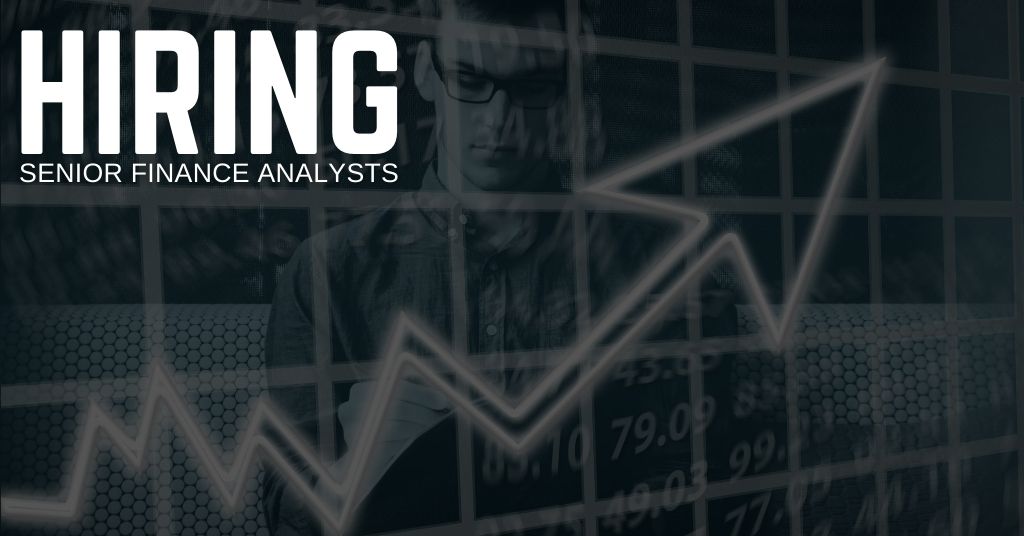 STS Technical Services is hiring Senior Finance Analysts in Dodge Center, Minnesota.
Job Summary:
The Senior Finance Analyst, Logistics will provide accounting and finance services in support of the organization's business objectives. This role will perform general accounting and finance functions, preparation and presentation of logistics financials, and analysis reports. There will be involvement with monthly analysis, forecasting and annual budgeting process. The Senior Finance Analyst, Logistics will process business transactions in various areas throughout the Finance/Logistics functions.
Essential Duties & Responsibilities:
These duties are not meant to be all-inclusive and other duties may be assigned.
Partner with internal and external customers to lead and grow the business. Analyze and prepare monthly results for management; interact with other departments on business issues that impact financial problems.
Build, maintain and improve CSS logistics systems with proper information flow via connect systems.  Includes but not limited to, loading, testing and implementation of carrier rate changes (Varsity Shippers).
Develop and maintain customer level freight profit reports, monitor and execute policies to maximize profitability.
Responsible for Commercial Freight Payment.  Includes but not limited to; weekly funding files, CassPort Freight Bill Authorization, reconciliation of monthly parcel files, monthly freight accrual process.
Communicate and drive opportunities to deliver best value for customers. Support and partner with management in planning, measuring and reporting on performance of business functions and opportunities to improve profitability through pricing and cost efficiency.
Responsible for monthly close process for assigned areas and business segments, which may include account reconciliation and review monthly financial reporting package in compliance with the Corporate Accounting Policies and Procedures (CAPP) Manual.
Assist in the management and administration of business systems and procedures; validate the effectiveness of new procedures update Sarbanes-Oxley process documentation for changes affecting internal controls.
Develop customer-friendly systems, processes, and metrics; perform assigned shared services tasks in accordance with standard work instructions. Monitor and track key operational benchmarks; perform root cause analysis and develop actions plans as needed.
Champion the Oshkosh People First competencies to engage, develop, and connect team members.
Identify and support continuous improvement projects while leveraging Continuous Improvement Management System (CIMS) tools and concepts.
Basic Qualifications:
Bachelor's Degree in Accounting, Finance, or Business Administration.
Four (4) or more years of related experience in accounting, finance, or treasury.
Two (2) or more years of Transportation/Freight.
Ability to travel 10%.
Preferred Qualifications:
Proficient in Microsoft Office Suites: Excel, Word, PowerPoint, SharePoint.
Strong verbal and written communication skills.
Familiarity with U.S. and international accounting regulations.
Supplemental:
Core Competencies:
Inspires and Motivates Others

Genuine leader that engages, motivates and inspires others through trust, credibility, and collaboration. Understands how their leadership style impacts others.
Makes decisions and bold moves in the face of adversity/uncertainty and accepts responsibility for those decisions.
Helps others discover themselves and has a strong belief in themselves.
Openly shares their knowledge and experience with others; encourages healthy debate.

Builds Collaborative Relationships

Understands the products and services of all parts of the business and facilitates the flow of information between them to maintain mutually beneficial relationships.
Establishes good interpersonal relationship by ensuring that people are valued, appreciated and included. Actively listens to and fully involves others.
Gets to know people at all levels and adapts their leadership style to engage all team members

Coaches & Develops

Makes their own and their team members' development a priority. Gives others a sense of ownership and personal commitment to their work.
Encourages team members to excel; delegates with development in mind.
Provides timely and candid feedback in a way that encourages growth.

Encourages Innovation & Inclusion

Champions and generates creative ideas to improve current thinking, processes and systems.
Possesses an awareness of current trends and shares this knowledge to improve the business.
Treats people the way they want to be treated rather than the way you wish to be treated.
Comfortable working with people of different backgrounds, abilities, opinions, and perceptions as well as working effectively with all members in the organization

Aligns Organization

Brings meaningful purpose, practical strategies and goals together to align achievable results.
Sets challenging and impactful business objectives, aligns resources, and takes responsibility to achieve results.
Ensures when decisions are made that all aspects of the business are considered and those impacted understand why.

Drives Strategic Thinking

Understands the organization functions within a global environment. Spends time and effort on the implications of global business and its competitive elements.
Builds and communicates a shared purpose, explains "the why" and generates enthusiasm around it to achieve positive results.
Core Competencies:
Internal Contacts: Contact with employees or others primarily at a routine level involving basic information exchange; Contact with peers and others involving explanation of information (these contacts may be within or outside department or division), and the gathering of factual information; may include the communication of sensitive or confidential information; Contact across departments or divisions with employees involving persuasion of others, absent formal authority, to conform to a policy interpretation or recommend course of action.
External Contacts: Frequent external contact to: gather information, answer queries, or ask assistance.
Communication Skills: Read, write and comprehend simple instructions, short correspondence and memos; Read and interpret safety rules, operating/maintenance instructions and procedure manuals; Write routine reports, correspondence and speak effectively before both internal and external groups; Read, analyze and interpret business manuals, technical procedures and/or government regulations; Read, analyze and interpret scientific and technical journals, financial reports and legal documents; Prepare and/or present written communications that pertain to controversial and complex topics; Language: English.
Decision-Making: Regularly makes decisions or responsibility, involving evaluation of information.  Decisions may require development or application of alternatives or precedents.
Complexity, Judgment and Problem Solving: Generally diversified and moderately difficult work. Requires judgment in the adaptation and interpretation of established practices and procedures to meet problems and situations to which the application is not clearly defined.
Working Conditions:
Physical Demands: Frequent Hearing, Talking, Visual, Sitting, Typing; Occasional Standing, Walking/Running, Reaching, Fine Dexterity, Manual Dexterity; Seldom Driving, Bending/Kneeling, Upper Extremity Repetitive Motion, Lifting/Carrying up to 20lbs., Pushing/Pulling up to 20lbs.
Non-Physical Demands: Frequent Analysis/Reasoning, Communication/Interpretation, Math/Mental Computation, Reading, Sustained Mental Activity (i.e., auditing, problem solving, grant writing, composing reports, etc.), and Writing.
Environmental Demands: Frequent Tedious/Exacting Work; Occasional Work Alone, Task Changes.
Work Schedule: Routine shift hours. Infrequent overtime, weekend, or shift rotation.
Demands/Deadlines: Occasional stress due to deadlines or workload because of intermittent or cyclical work pressures, or occasional exposure to distressed individuals within the immediate work environment.
About STS Technical Services:
STS Technical Services is a Top 100 Staffing Firm that's partnered with some of the largest names in the aerospace, manufacturing, defense and industrial industries.
Our professional recruitment teams put talented individuals to work at client locations all over the world, and we have hundreds of exciting career opportunities for you to explore!
If you want to speak to a Recruiting Professional directly, call 1-800-359-4787.
STS Technical Services is an equal opportunity employer.
#ZR