Senior Machinists
STS
--- STS Technical Services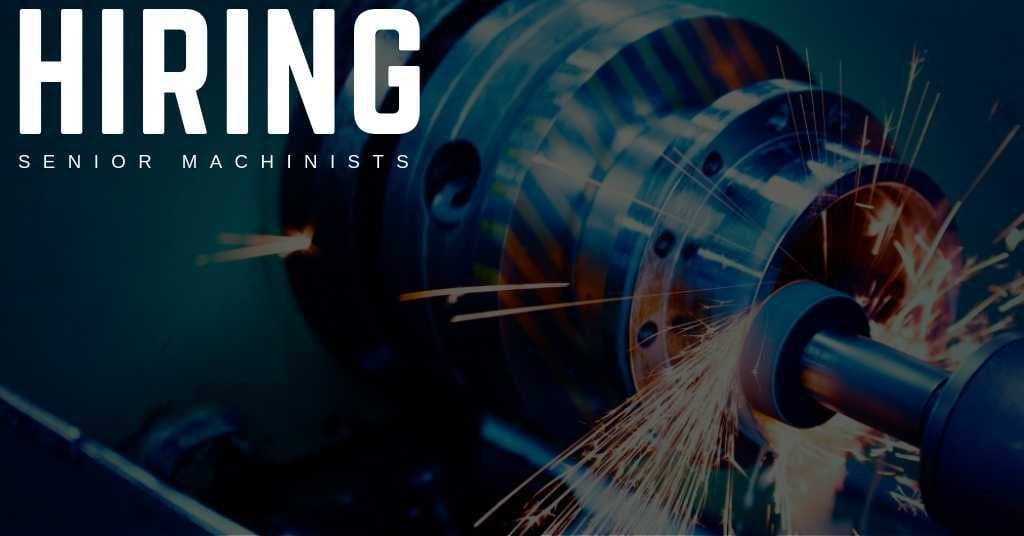 STS Technical Services is hiring Senior Machinists in Hunt Valley, Maryland!
Primary Function:
To perform precision machining operations.
Duties & Responsibilities:
Sets up and operates a variety of manual and CNC machines and machining centers and makes basic edits of CNC programs as needed.
Studies sketches, drawings, manuals, specifications, or sample part to determine dimension and tolerances of finished work pieces, sequence of operations, and set up requirements.
Measures, marks and scribes dimensions and reference points on material or work piece as guides for subsequent machining.
Selects, aligns, and secures holding fixtures, cutting tools, attachments, accessories, and materials on machines such as mills, lathes, and grinders.
Calculates and sets controls to regulate machining factors such as speed, feed, coolant flow, and depth and angle of cut, or enters commands to retrieve, input, or edit computerized machine control media.
Starts and observes machine operation to detect malfunctions or out-of-tolerance machining, and adjusts machine controls or control media as required.
Verifies conformance of finished work piece to specifications.
Sets up and operates machine on trial run to verify accuracy of machine settings or programmed control data. Confers with leads, production personnel, engineers, programmers, or others to resolve process or machining problems.
Suggests changes to procedures and processes to improve efficiency and/or quality of the product. Assists higher level machinists.
Maintains good housekeeping and safety standards.
May build special tools or fixtures.
May work on prototypes.
Practices Total Quality principles and concepts.
Qualifications:
Shop math and measuring systems including decimal/fractions methods.
Basic understanding of machine tool capabilities.
Ability to read and interpret basic drawings, specifications and written instructions.
Ability to use precision measuring instruments.
Ability to perform basic set ups.
Ability to work well with others employing Team principles.
Military and commercial quality specifications.
High school diploma and equivalent with 6 years related experience.
Completion of technical/trade school a plus .
Benefits:
STS Technical Services offers direct deposits / electric payroll, an awesome medical insurance program, cash advances, and the opportunity to refer a friend for compensation.
We know it takes great people to do great work, so if you're interested in joining the STS Aviation Group family, we encourage you to apply on this page. Have questions? Give us a call at 1-800-359-4787.
Thanks for taking the time, and we look forward to hearing from you soon.