Senior Manager of Recruiting
Senior Manager of Recruiting
STS
--- ARAUCO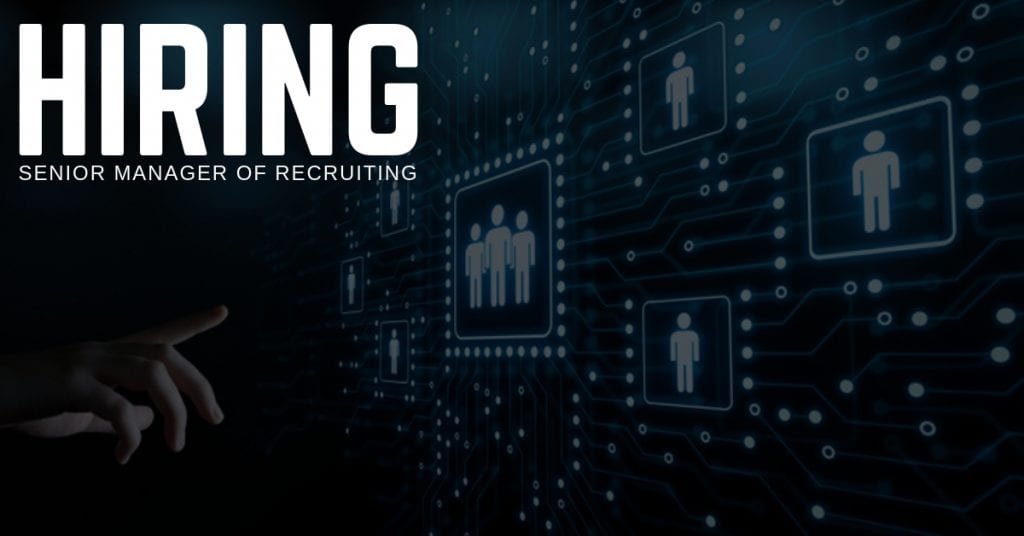 STS Technical Services is hiring a Senior Manager of Recruiting in Atlanta, Georgia.
About Our Client:
ARAUCO is a global manufacturer of sustainably-produced forest product solutions for construction, industrial, and retail markets. With over 120 facilities worldwide, we manufacture and distribute the industry's most-comprehensive selection of wood composite panels, premium plywood, millwork, lumber, and FSC-certified wood pulp.
ARAUCO is growing in North America, with innovative manufacturing, state-of-the-art facilities, and a commitment to make a difference in the communities where we are located. We are seeking the right individuals for high-caliber opportunities in manufacturing, supply chain, maintenance, safety, and other related fields. This is a direct-hire role with benefits. We look forward to considering you as part of our team at ARAUCO!
Position Summary:
We are looking for a Senior Manager of Recruiting to manage the full life-cycle recruiting process across North America manufacturing plants and corporate offices. The ideal candidate will build effective recruiting processes within our North America HR Group, and collaborate with respective HR Leaders across the organization to provide best practices.
Essential Duties & Responsibilities:
Recruitment:
Partnering with hiring managers and internal recruiter to ensure open positions are filled in a timely and cost-effective basis
Develop searches for candidates–utilize search logic to source for candidates on job boards and social media
Screen qualified candidates in the SuccessFactors applications, and present a summary to Hiring Manager
Attend college or military career fairs to obtain qualified candidates for open roles
Present qualified candidates to Hiring Managers, including a summary of skills for review
Training and Development: 
Train HR staff members on recruiting fundamentals, and develop understanding of manufacturing positions.
Define Process Flow for sites from beginning to end
Implement best practices for searching, utilizing online media
Develop best practices for partnering with 3rd party agencies
Implement the focus on internal customer service within HR, to meet the needs of hiring managers across the organization
Process Integration:
Optimize searching capabilities and posting techniques by researching current recruiting trends among HR group
Manage consistency and efficiency with built processes
Build and implement strategies on creating pipelines
Continuous improvement on process flow
Process Improvement on cross-functional steps within recruiting process
Optimize SuccessFactors RM software
Strategy: 
Serve as a strategic partner
Align recruitment with business strategies
Research multiple methods to pipeline via networking, social media, and universities
Develop metrics and recruitment goals
Implement analytics to measure recruiting performance throughout the organization
Required Skills & Qualifications:
Bachelor's Degree
Must have experience recruiting salary-level roles in a corporate environment
Must have progressive experience managing others
Must be strategic and have ability to influence others
Experience in training recruiting fundamentals to other team members
Ability to manage programs
Ability to make presentations to large groups
Focus on continuous improvement–always finding ways to be more efficient and create more output
Experience building solid relationships with candidates, Hiring Managers, and other key partners while establishing a credible reputation within company
Must have experience in developing measurements and goals, and analyzing inefficiencies.
Must have analytical mind-set, with proficiency in Microsoft Suite (Excel, Word, Outlook)
30% travel to manufacturing sites / career fairs
You Will Also Need:
Experience recruiting for manufacturing roles
Experience with SAP SuccessFactors, or similar ERP
Benefits:
Since this is a direct hire job, our client will provide a full benefits package to you. If you would like to learn more about that package, please call 1-800-359-4787.
Thanks for taking the time, and we look forward to hearing from you soon.