Senior Structural Liaison Engineers
Senior Structural Liaison Engineers
STS
--- STS Engineering Solutions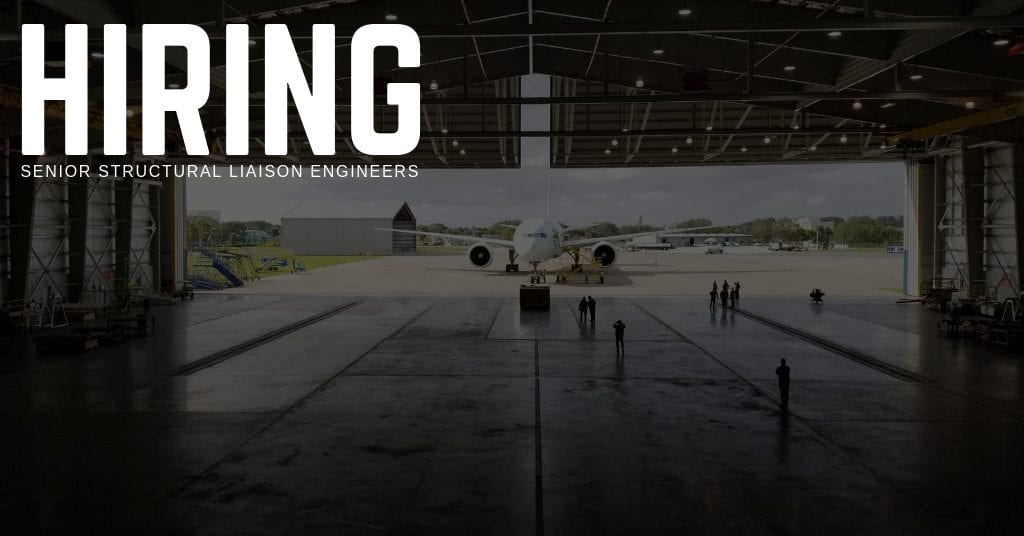 STS Engineering Solutions is hiring Senior Structural Liaison Engineers in Jensen Beach, Florida.
Here's what you need to know…
Educational Background / Experience:
BS Degree in Engineering from an accredited college or university.
4-9 years of Aviation Structural engineering experience.
Must have recent MRO or Airline experience
Some design expeirence a plus (CATIA, SolidWorks)
Open to remote or relocation to Jensen Beach, FL
General Qualifications / Required Skills:
Able to accomplish structural analysis for substantiating aircraft repairs
Thorough understanding of the applicable FAR's.
Strong communications skills (oral and written).
Nature of Work:
Support Principal Engineers providing expedient engineering support for line and check aircraft.
Develop designs and supporting analysis/calculations for structural aircraft discrepancies.
Apply cost analysis (repair vs. replace).
Desired Characteristics:
Must be a strong communicator and goal-oriented. Must possess proven liaison engineering background with emphasis on creativity and FAR compliance.
Position Goals:
Meet and/or exceed projected budgets and revenue forecasts for engineering services.
General Responsibilities:
This individual will be responsible for providing expedient engineering support to our customers on a daily basis.
Responsibilities include (but not limited to): 1) Liaison engineering support (repair design, analysis, calculations, drawings, and certification), 2) Thorough understanding of the FAR's, SB's, AD's, and Advisory Circulars, and 3) Strong communications skills (oral and written).
This individual will be assigned to support Principal Engineers with the expectation to eventually become the primary point-of-contact for our establish clientele.
This position predominantly supports "minor and major repairs", with review and concurrence of all "major repairs" prior to DER submittal.
Questions:
If you are interested in learning more about this position, or perhaps you have questions about the content found within this job description, please contact 1-800-800-2400. Otherwise, all prospective candidates are encouraged to apply now via this page.