Service Technicians
STS
--- STS Technical Services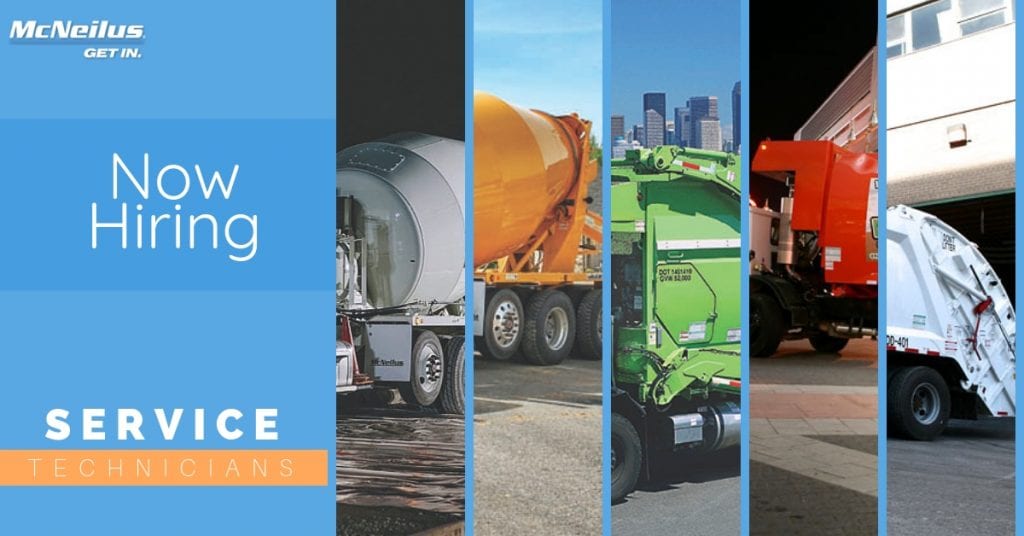 STS Technical Services is hiring Service Technicians in Fairfield, Ohio.
Position Purpose:
This position is responsible repairing and maintaining vehicles within the Aftermarket segment of McNeilus Truck & Manufacturing. This Service Technician role will guide associate level Service Technicians to further their knowledge and abilities and assist Senior Level Technicians on more complex repairs to develop their skills as well as demonstrate their abilities without needing close supervision.
This is a full time direct hire opportunity with McNeilus, a Fortune 500, multi-billion dollar company who has won numerous awards including: Forbes 2017 America's Best Large Employers, Glassdoor 2018 Best Places to Work, and 2018 World's Most Ethical Companies.
Qualifications:
High School Diploma or its equivalent.
Two (2) or more years of experience in the field or in a related area.
Ability to troubleshoot, test, repair, and service McNeilus and other manufacturer' equipment.
Detail oriented.
Ability to adapt to a fast pace work environment.
Verbal and written communication skills.
Valid Driver's License.
Proven experience repairing and servicing equipment.
Basic electrical, hydraulic, pneumatic and welding or fabrication certifications or training.
Responsibilities:
Repair McNeilus Mixer, Refuse and competitors equipment in an accurate and timely manner.
Understand the electrical and hydraulic, and pneumatic schematics to be able to complete the repairs correctly and safely.
Assist other technicians with maintenance and ensure to comply by safety regulations.
Leverage advanced technicians to further understanding of proper maintenance practices, safely procedures, and efficiency of work.
Support team members in troubleshooting different types of equipment and determining the resolution and determining the resolution.
Actively seeking ways to retain a clean, organized, and safe work area.
Why Should I Apply?
Medical Coverage on 1st day of employment
Fantastic opportunities for career advancement
Dental, Vision, Health Savings Account & Flexible Spending Account
401k Match .50 on every dollar up to 6%
Wellness Program
16 days of vacation within 1st year
Education Reimbursement options
Annual Performance Bonuses
Nationally recognized most ethical company in 2017
Benefits:
At STS Technical Services we offer a comprehensive benefits package to all employees, and candidates of every background are encouraged to apply.
If you have questions about pay rates, benefits, etc…  please contact us at 1-800-359-4787.
Thanks so much, and we look forward to hearing from you soon!