Structural Liaison Engineers
Structural Liaison Engineers
STS
--- STS Engineering Solutions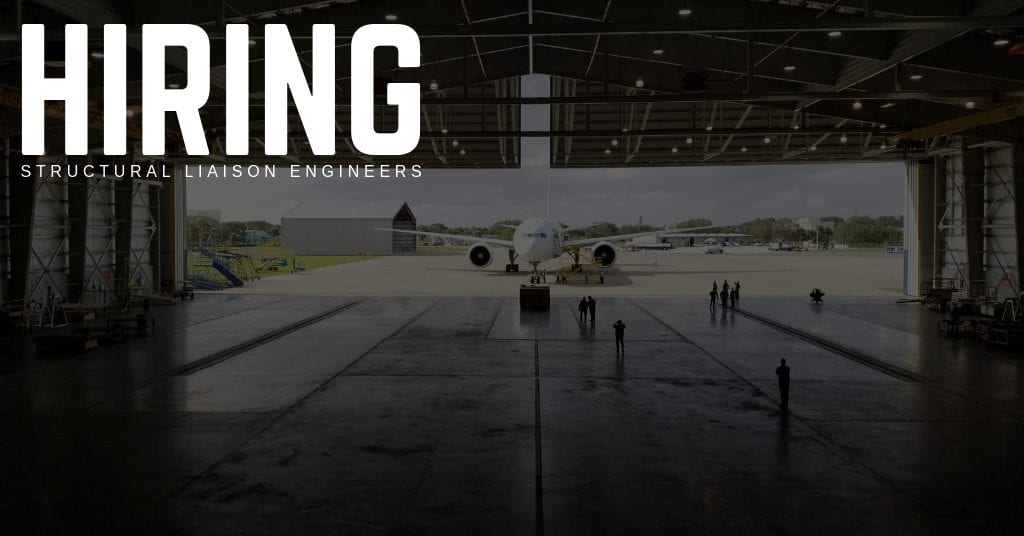 STS Engineering Solutions is hiring Structural Liaison Engineers in Jensen Beach, Florida.
Here's what you need to know…
Educational Background / Experience:
BS Degree in Engineering from an accredited college or university.
3-5 years of Aviation Structural Engineering experience
Previous MRO or Airline experience
Open to someone with all Design experience they can teach Liaison Engineering
Must be able to relocate to Jensen Beach, FL
General Qualifications / Required Skills:
Comprehensive understanding of the aviation industry and associated rules and guidelines.
Static analysis capabilities.
Knowledge of Fatigue and Damage Tolerance as it relates to DTA "Friendly Repairs".
Strong communications skills (oral and written).
Nature of Work:
Support Sr. and Principal Engineers, providing expedient engineering support for line and heavy check aircraft that is accurate and based on sound engineering principles and substantiation.
Develop designs and supporting analysis/calculations for structural aircraft discrepancies.
Apply cost analysis (repair vs. replace) when making damage assessment evaluations.
Desired Characteristics:
Must be a strong communicator and goal-oriented. Willingness to learn from more experienced co-workers and to take advantage of continued education offered (Boeing Training, etc.).
Must be a team player willing to pitch in to cover schedule gaps and high volume work periods.
Must be willing to work extended hours during high demand periods.
Must be able to work in a "home office" environment, work on task without direct supervision and meet both production output and quality of repairs that is expected.
Position Goals:
Meet and/or exceed projected budgets and revenue forecasts for engineering services.
Provide outstanding service to our Clients.
Continue to expand personal experience and knowledge and demonstrate those skills in the execution of daily duties, thus creating the basis for future advancement to the Sr. Engineer Position.
General Responsibilities:
This individual will be responsible for providing expedient engineering support to our customers on a daily basis.
Responsibilities include (but not limited to): 1) Liaison engineering support (repair design, analysis, calculations, drawings, and certification), 2) Strong understanding of the FAR's, SB's, AD's, and Advisory Circulars, and 3) Strong communications skills (oral and written).
This individual will be assigned to work independently with oversight of Sr. and Principal Engineers with the expectation to eventually become the primary point-of-contact for our establish clientele.
This position predominantly supports "minor repairs", but will be given opportunities to learn substantiation for "major repairs".
Questions:
If you are interested in learning more about this position, or perhaps you have questions about the content found within this job description, please contact 1-800-800-2400. Otherwise, all prospective candidates are encouraged to apply now via this page.