Tax Directors
STS
--- STS Technical Services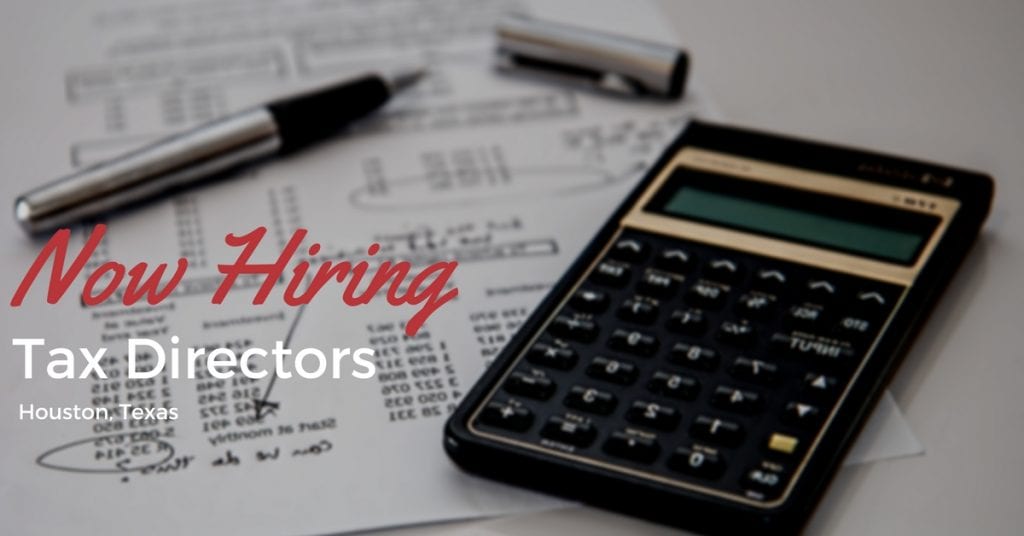 STS Technical Services is hiring Tax Directors in Houston, Texas.
Job Summary:
With sights set on hitting that $1 Billion growth milestone, and lead the upstream oilfield technology sector, our client is looking to add an extremely key member to its corporate staff. As the Tax Director, you'll provide direct support to the Chief Financial Officer. Primary responsibility will be to develop and implement strategies that result in global compliance with all taxing jurisdictions while minimizing aggregate tax burdens worldwide.
In addition, this position will manage the Company's corporate tax function including tax compliance, tax leadership, tax strategy, and tax operational oversight to a geographically dispersed organization with a global footprint.
A very healthy employment package, benefits package and relocation support offering has been assembled and we encourage anyone meeting the requirements below, who is interested in making a 110% commitment to long term employment to apply!
Essential Duties & Responsibilities:
Oversee the development of a comprehensive tax strategy and global tax planning to minimize the company's tax burden while maintaining proper compliance with existing tax laws
Serve as the internal expert on tax matters
Through experience, diligent research and via third parties, determine implications to Company of tax law, regulation, and rule changes and tax implications of activities in new tax jurisdictions
Manage two direct reports in Houston plus collaborate closely with relevant corporate and regional accounting personnel
Ensure the efficient and accurate preparation and timely submission of all foreign, federal, state, and local income, sales/use/GST/VAT, property, gross receipts and other related tax returns prepared internally or through coordinated efforts with outside tax preparers
Become the subject matter expert internally for our recently deployed ERP system and related sales/use/GST/VAT software system
Manage and supervise all aspects of quarterly and annual financial reporting for income tax including statement of operations, balance sheet, uncertain tax positions, and cash flow statement
Maintain tax books to US GAAP standards for consolidated financials and work with local teammates and third-party service providers to ensure that foreign audits are in compliance
Qualifications:
Licensed CPA or Master's in Taxation from an accredited college/university.
An undergraduate degree with a financial or accounting concentration with an emphasis on taxation is preferred.
10+ years' of corporate tax experience required.
Intimate understanding of US GAAP.
International tax experience required.
Experience with M&A due diligence, tax structuring and tax matters integration.
Excellent written and oral communication skills.
Benefits:
Since this is a direct hire job, our client will provide a full benefits package to you. If you would like to learn more about that package, please call 1-800-359-4787.
Thanks for taking the time, and we look forward to hearing from you soon.