2023-09-18
2023-09-18
USD
00.00
HOUR
Technical Trainers
STS Technincal Services
--- STS Aviation Services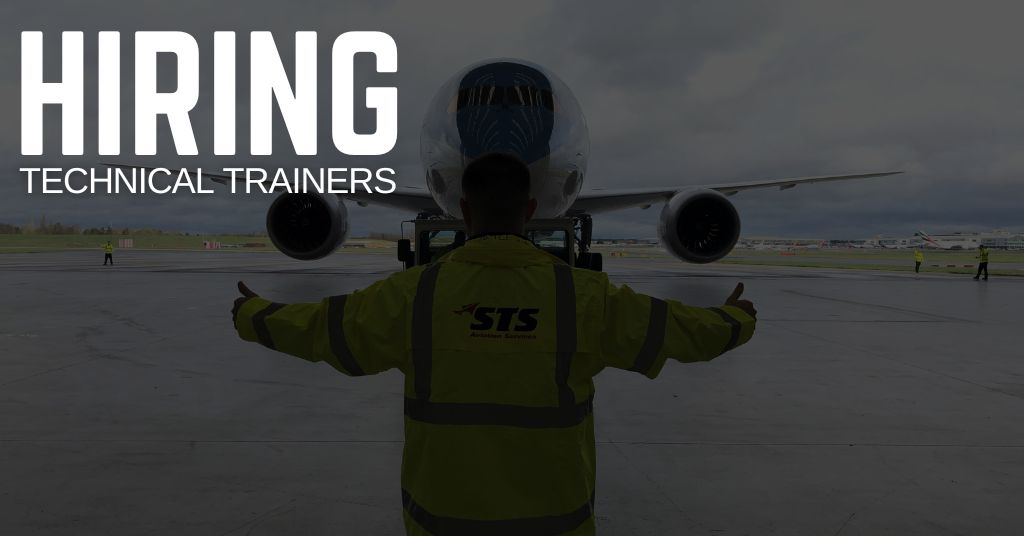 STS Aviation Services is hiring Technical Trainers in Birmingham, United Kingdom.
Position Summary:
We are recruiting for a Technical Trainer in our Birmingham Hangar. This is a hugely exciting time to join us, so if you want to join a growing, dynamic organisation, where you have opportunity to make a real difference, we want to hear from you.
As the Technical Trainer, you will play a pivotal role in the design and delivery of training material, which may incorporate both technical and non-technical to ensure the business meets all regulatory requirements and help our people advance their skills and knowledge. We are looking for an individual who is passionate about talent development, and who is highly engaging with a strong desire to develop individual potential, ideally with an aviation background to assist in the effective delivery of our training strategy.
Job Duties:
Ensure that technical training programmes are successfully delivered across the business, to include the planning and scheduling for all Part 66/147 training
Take a pro-active approach to planning and co-ordinating training activities to ensure course delivery is compliant and up to date
Be involved in all aspects of training including design and delivery of training materials and programmes whilst continually developing delivery, ensuring this is supported by appropriate manuals, visual aids and other materials
Engage with external training providers (including but not limited to CATTS) and source external training when necessary, applying commercial acumen and budgeting skills in consideration of appropriate solutions
Work with the NPH Quality Managers in both Civil and Military to ensure that training programmes are compliant with CAA, EASA, MAA, Boeing and MOD standards.
Support onboarding and induction programmes and arrange relevant training and approvals for individuals and new hires
Liaise with department heads to coordinate all technical training including continuation training and work with training provider to ensure content is up to date and meets business requirements
Support apprenticeship and adult trainee programmes to ensure successful delivery ofprogrammes by external providers
Monitor attendance and produce KPI data for Senior Leadership Team
Liaise with the Compliance, Safety and Training Administrator to ensure training records are kept up to date
Basic Requirements:
Proven experience in designing and delivering blended training programmes
The ability to deliver a range of subjects, including Aviation, Engineering, H&S and Production training programmes
Previous experience in a similar role, ideally coming from an Aviation background
A proactive approach to training due to the fast-paced nature of the business
Continuous Learning and Development approach to ensure the training needs of the business are met
Good communication skills including the use of Microsoft Suite
About STS Aviation Services:
STS Aviation Services operates three state-of-the-art aircraft hangars, two interior modification facilities and more than 40 line maintenance stations both stateside and abroad. These facilities, and the expert personnel that call each home, fuel the company's drive to seamlessly blend a growing portfolio of MRO services to deliver all-encompassing aircraft maintenance, engineering and modification solutions to the global aviation industry.
To learn more about STS Aviation Services and what makes it the company with "Solutions to Keep You Flying," please visit www.stsaviationgroup.com or call 1-800-800-2400.