Test Engineers
STS
--- Oshkosh Defense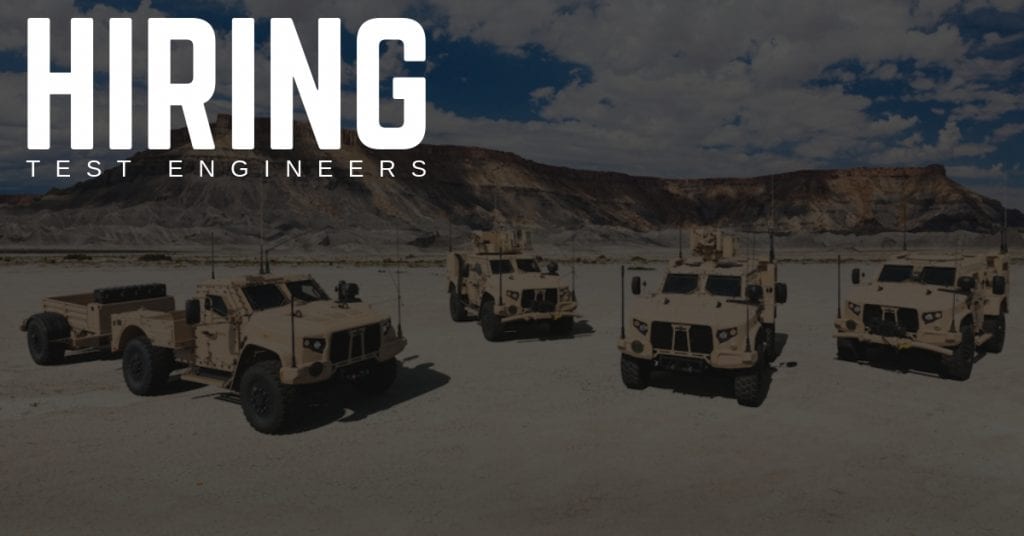 STS Technical Services is hiring Test Engineers at Aberdeen Proving Ground in Maryland.
In this role, you will plan, coordinate and work with technicians to accomplish projects within heavy-duty test and development. The objective is to validate new product designs as part of new product development as well as resolve issues on sustaining products. This is a tremendous opportunity to work for a company that holds industry leading standards for defense and also is on the leading edge of an industry boom.
Contract Length: 2 year minimum
Travel: Minimal
Security Clearance:
This role will allow you to obtain and maintain a Secret Military Clearance
This contract would offer you the opportunity to work on the Military's most advanced heavy wheeled vehicle – the JLTV
Essential Duties & Responsibilities:
Assist with establishing of requirements for testing of heavy-duty vehicles and associated equipment according to the needs of the project.
Recommend what equipment resources are necessary to accomplish the test.
Assist in formulating project estimates.
Assist in creating test plans and implementing them via communication to subordinate engineers and technicians.
Create plans for fixtures and test apparatuses and supervise their construction and development.
Coordinate, supervise and monitor progress of testing.
Recommend corrective actions needed to maintain schedule and cost targets.
Communicate the status and results of tests as needed
Required Qualifications:
Bachelor's Degree in Mechanical or Electrical Engineering.
About STS Technical Services:
STS Technical Services places Mechanics, Engineers, veterans and technical professionals into contract and direct hire positions across the U.S. We work with some of the largest corporate names in the country, and we have hundreds of opportunities for you to explore! If you have questions, please call 1-800-359-4787. Otherwise, all interested applicants are encouraged to apply directly on this page.