Test Technicians
STS
--- Website STS Technical Services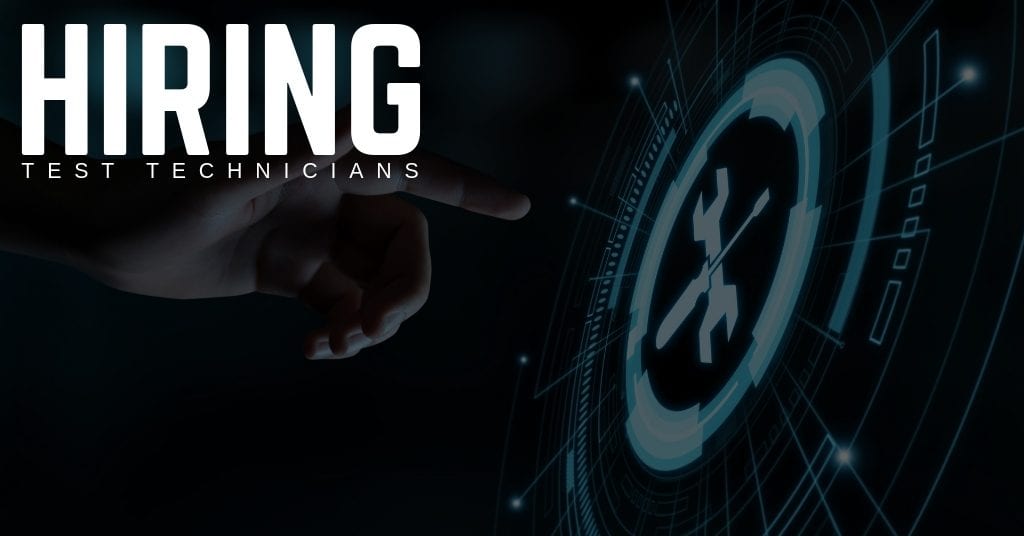 STS Technical Services is hiring Test Technicians in Melbourne, Florida.
This is a long-term contract position that is available immediately.
Test Technician II 
2nd and 3rd shift available
Contract Includes: Weekend days
Contract Duration: Long term
Location: Melbourne, FL 32935
Duties and Responsibilities
Support engineering with moderately complex engineering duties and/or hands-on tasks
Work independently for several days
Competent technical expertise
Comfortable with the shop/laboratory and equipment
Assists in design, build and/or procurement of new or improved machines, tools, fixtures and material handling equipment and coordinating the implementation
Responsible for completing process documentation, bill of materials, route sheets, etc.
Reviews project instructions and drawings to ascertain test specifications, procedures, objectives, test equipment, nature of technical problem and possible solutions, and to support the design for manufacture
Devises, fabricates, and assembles new or modified electrical and/or mechanical components or assemblies for products
Sets up and conducts tests of units and components
Analyzes test results related to the design and test objectives and adjusts equipment to bring within specifications
Records these test procedures and results, numerical and graphical data, and recommendations for changes in product or test methods
Provides and develops documentation to maintain equipment
May lead technician teams in development or mentor other technicians
Provides hands-on feedback to engineers
Support, communicate, reinforce and defend the mission, values and culture of the organization
Secondary Accountabilities:
Assist in the development of plant layouts, manufacturing methods and process improvements
May coordinate maintenance projects
Mentor and coach less experienced technicians
Years' Experience Level of Education:
1+ years High school diploma or GED
Benefits:
If you have questions about the career responsibilities associated with this position, or perhaps you'd like to learn more about the benefits package being offered, then call 1-800-359-4787 and speak with an STS Recruiter. We are open 7 days a week, 365 days a year.
Thanks so much for taking the time, and we look forward to working with you soon.