Traveling Field Service Representatives
Traveling Field Service Representatives
STS
--- STS Technical Services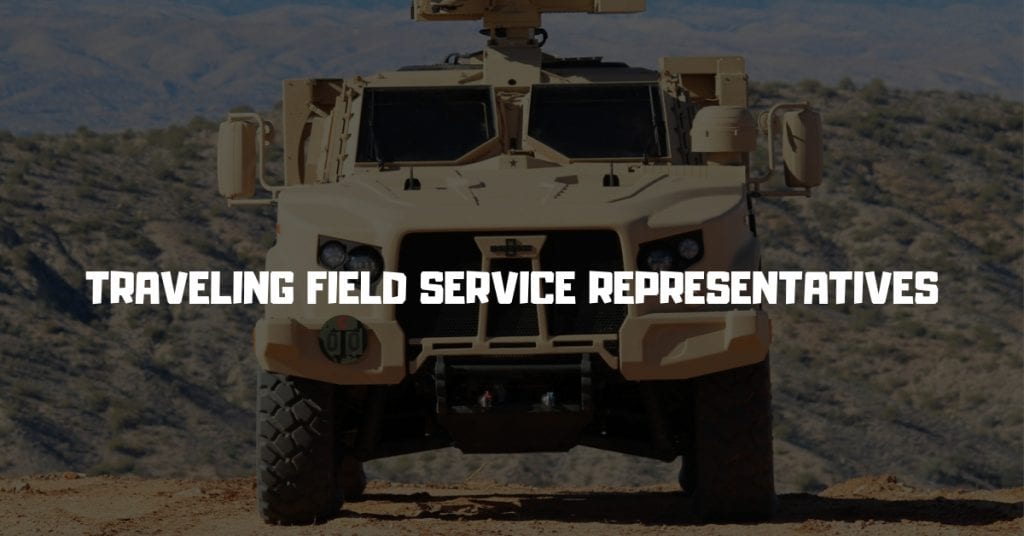 STS Technical Services is hiring Traveling Field Service Representatives to join the largest military vehicle upgrade project in US history, the Joint Light Tactical Vehicle- JLTV!
You will be trained in Oshkosh, WI and then be deployed to several site locations all over the United States and abroad.
Overall, C4I personnel will integrate: turret drive systems, DVE, DAGR, LRAS, VSWR Antenna, KVG-72, VRC 104 – 114, VRC-9x, VIC.
This is a tremendous opportunity to work for a company that holds industry leading standards for defense and also is on the leading edge of an industry boom. There is only one place you will gain the training you need on the JLTV and this is the job to do it.
Essential Duties and Responsibilities:
Provide field support to military customers within assigned regions
Travel as required, up to 100% annually
The ability to travel consistently is a high requirement for this position
Hardware and software hands-on subject matter expertise in the areas of GFE and OSK CFE systems that include weapons, shelters, and C4ISR/EW (incl. COMSEC, sensors, JBC-P software, GFE firmware/configuration)
Installation, de-installation, configuration, operation, and verification of GFE and OSK CFE systems to demonstrate operational readiness (IAW the JPO prove-out process)
Independently perform troubleshooting to identify and resolve technical issues of JLTV CFE and GFE OSK installation kits
Provide specialized tools necessary to perform the duties (OSK laptops with full CAD data (incl. wiring diagrams), antenna VSWR meter, amplifier power meter, and cable analyzer)
Operate JPO provided hard drive duplicator to perform CSDU HD cloning
Provide status updates to Government site lead as directed
Document and track vehicle (incl. CFE and GFE kit) status and issues
Qualifications:
CompTIA Sec+ certification (Mandatory)
Army MOS 25U or other service branch equivalent (covers all radio experience and training)
Adjudicated Secret Clearance
Physical ability to work in field conditions indefinitely
Electronically controlled electrical system experience preferred
Strong schematic experience
Electrical diagnostic experience
CAD model operator experience
We know it takes great people to do great work, so if you're interested in joining the STS Technical Services family, we encourage you to apply on this page. Have questions? Give us a call at 1-800-359-4787.
Thanks for taking the time, and we look forward to hearing from you soon.