Warehouse Assistants
STS
--- STS Technical Services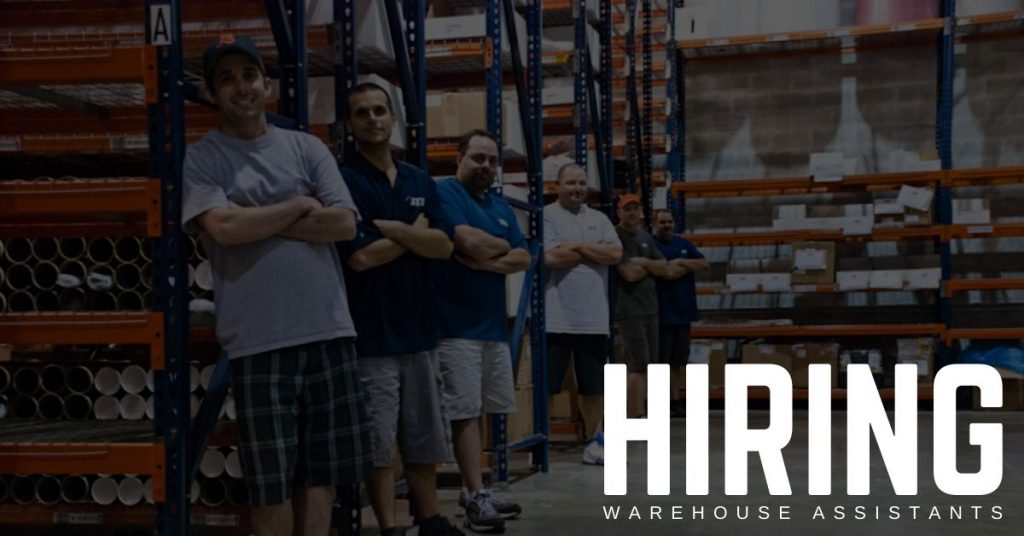 STS Component Solutions is hiring Warehouse Assistants in Palm City, Florida.
Nature of Work:
Picks orders from stock, pulls trace and source docs for orders, verifies information in inventory management system for accuracy and updates stock lines as required
Conduct inventory cycle audits in accordance with documented policies, standard operating procedures
Sorts and organize materials on racks, shelves, or in bins in accordance with company procedures
Assist shipping department with packaging when required in accordance with documented policies, standard operating procedures, customer, and regulatory requirements
General warehouse maintenance and upkeep
Assist other personnel as directed
General Responsibilities:
Warehouse assistant will assist with various functions as directed
The warehouse assistant will pull items from the bulk inventory to be received, remove from packaging, and position the inventory for detailed inspection
Once inspected, the assistant will repackage the item in accordance with company procedures, and relocate item to active inventory location
It is expected that this position will also rotate into packaging and shipping on a regular basis to assist with daily requirements
His or her Immediate supervisor is the Warehouse Manager
Educational Background/Experience:
High School Diploma, or Equivalent
General Qualifications/Knowledge, Skills, Abilities:
The physical demands described here are representative of those that must be met by an employee to successfully perform the essential functions of this job
Must be able to work in un-air-conditioned warehouse
Lift 50 pounds unassisted
Finger to Thumb motor skill
Sit or Stand for extended periods
Operate various Lift Trucks (manual & motorized)
Operate computer
Must have good or otherwise corrective vision, and hearing
Airframe and Powerplant Licensing Plus
Organizational Skills
Attention to Details
About The Company:
STS Aviation Group is dedicated to providing the aerospace industry with alternative, integrated, turn-key solutions. To accomplish this we will, as always, focus on the reduction of cost and response times as we continue to provide customers with experienced Aerospace Personnel, Line Maintenance Services, Component Support and Engineering Solutions.
Future growth will be geared to increasing the number and scope of services to meet the ever-changing needs of our customers and the aerospace industry.
STS Aviation Group was recently named to the Inc. 5000 list recognizing us as one of the "Fastest Growing Private Companies" in the United States. We've also been selected as one of the "Best Places to Work" in Martin County, FL, in 2008, 2009, 2011 and 2015! For well over two decades, our company has provided its clients with qualified aircraft maintenance technicians and engineers proficient in even the most specialized disciplines.
#zr