Warehouse Inventory Coordinators
Warehouse Inventory Coordinators
STS
--- STS Technical Services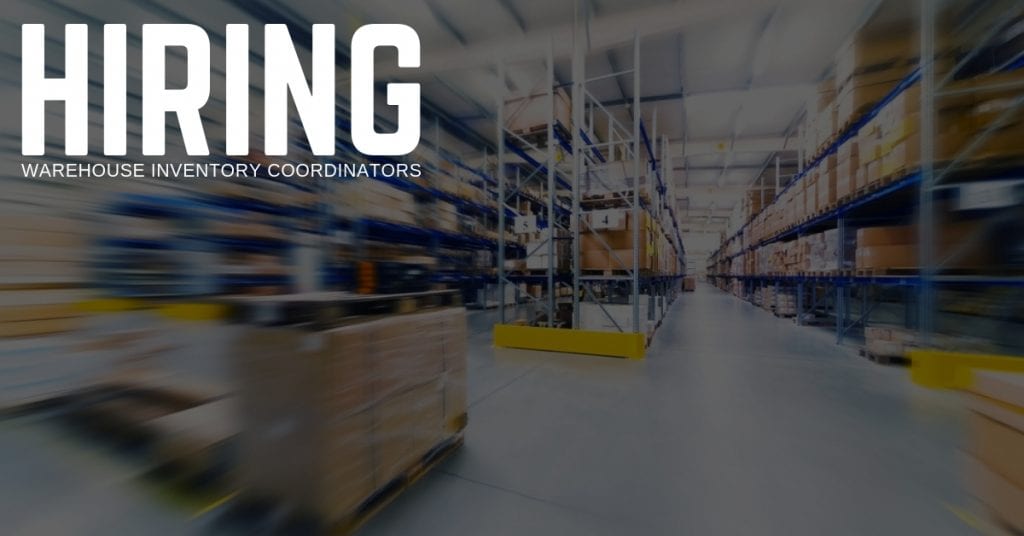 STS Technical Services is hiring Warehouse Inventory Coordinators in Menomonee Falls, Wisconsin.
Position Overview:
The Warehouse Inventory Coordinator's primary role is the coordination and accuracy of all inventory related transactions by auditing and reviewing relocation transfers, receiving reports, manufacturing work order receipts, scrap, and any other areas that involve inventory. This position is directly responsible for the accuracy of inventory of items directed by the planners and direct supervisor.
Essential Duties & Responsibilities:
Activities of the position include, but are not limited to the following: 
Cycle Counting: Runs the cycle counting report, enters counts, and reconciles the number of required counts per week but is not limited to part discrepancies. Verify SAP (ERP system) location with physical location and make updates when issues have been discovered.
Inventory Projects: Works on inventory projects related to the accuracy and efficiency of inventory control for the department.
Inventory Management: Investigates, audits, analyzes, and independently reconciles stock adjustments such as shortages, and wrong parts supplied by the company or other outside suppliers.
Analyzes process breakdowns for root cause – make recommendations to Manager of Internal Logistics and Materials Supervisor for process improvements.
Coordinates the communication of discrepancies and makes independent decisions to resolve issues.
Qualifications / Prerequisites:
A High School Diploma or equivalent.
A minimum of 4 years of experience in an inventory control role.
Excellent verbal and written communication skills.
Basic mathematics skills
Proficient computer skills including Word, Excel and PowerPoint.
SAP experience preferred
ERP experience preferred
If you have questions, please contact an STS Recruiter at 1-800-359-4787. Otherwise, all interested applicants are encouraged to apply directly on this page. Thanks, and best of luck!