Warehouse Managers
STS
--- STS U Jet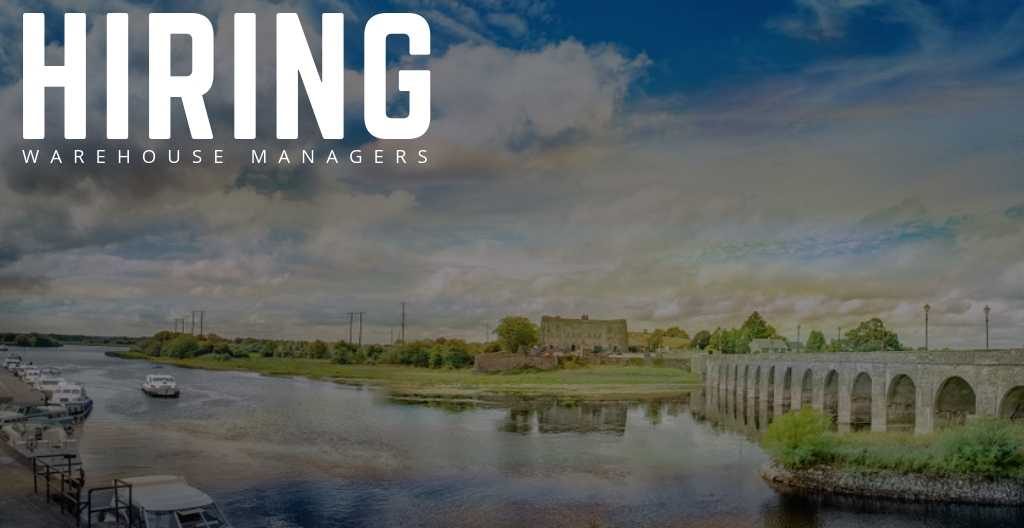 STS U Jet is hiring Warehouse Managers in Shannon, Ireland.
Position Overview:
STS U Jet is seeking a Warehouse Manager to join our team based in Shannon County Clare. The successful candidate will be responsible for all aspects of a busy warehouse environment and manage the team.
Duties & Responsibilities:
Efficient running of the warehouse, ensuring all direct reports are adhering to roles and responsibilities. Management of all staff associated with the movement of goods within and outside of the warehouse.
Using Quantum ERP System to monitor stock management and responsible for all delivery of stock movements in, out and within the warehouse
Safe and accurate picking of all goods and accurate loading and unloading of all trucks
A logical and initiative approach when analyzing the best use of warehouse floor space to maximize storage capabilities
Appropriate tools, equipment and materials are in place to perform the planned tasks
Ensure all aspects of the working environment are up to the required company standard i.e. warehouse maintenance and upkeep
Implement and maintain health and safety standards at all times
Work in conjunction with our materials and logistics coordinator to assist with shipping packaging and provide relevant documents and packing lists when required
Financial Management: Work closely with the Operations Director to develop and maintain budgets. Ability to identify trends, areas for continuous improvement, cost reduction and a facilitator to drive of working capital improvement initiatives.
Maintains warehouse results by coaching, counselling and disciplining employees
Ensure the facility equipment is properly maintained
Qualifications/Experience/Skills:
Third level qualification in a relevant discipline
5 Years+ experience in a similar role, preferably in Aviation
Forklift License is essential
Candidate Requirements:
Highly organised, efficient and an excellent communicator
Enthusiastic with a "can do" attitude
Proficient Commercial awareness of costs, profits and added value
A self-starter with strong leadership skills
Excellent knowledge of Quantum or another ERP system is essential
Excellent problem solving skills
Proven ability to apply key continuous improvement principles in a fast-moving warehouse environment
If you would like to apply for this position please do so directly on this page before Monday 12th of August, 2019.