Welder I
STS
--- STS Technical Services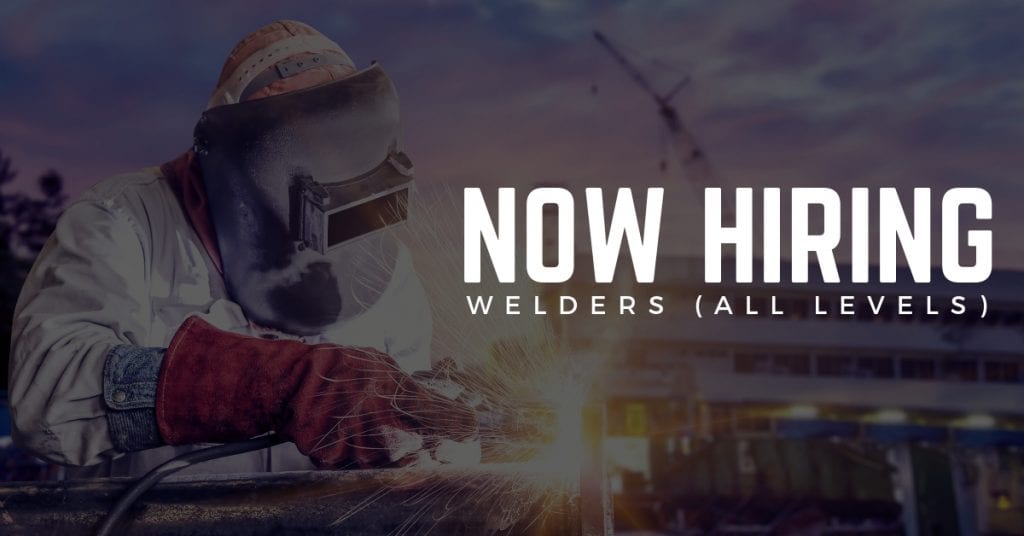 STS Technical Services is now hiring Welders in Virginia, Minnesota.
Job Overview:
The Welder I will work under the direction of a more highly skilled Welder, Lead or Supervisor in a shop or field service environment.
Essential Duties & Responsibilities:
Primary focus on a safe work environment and employing safe work practices on a consistent basis.
Perform a variety of welding and cutting applications (including air arcing).
Lay out and perform complex repairs with a high level of accuracy and quality.
Assess equipment repair needs and developing repair processes.
Troubleshoot, maintain and perform minor repairs to most assigned tooling; wire feeders and welding machines.
Work in a diverse team environment.
Work efficiently and productively at all times to maintain a billable rate according to department and company objectives.
Minimize loss/spoilage of raw or in process materials.
Technical Skill Requirements:
Forklift Task Trained
Sand Blast Booth Task Trained
Fire Extinguisher Task Trained
Confined Space Task Trained
LOTO Task Trained
Fall Protection Task Trained
Hexchromium Task Trained
Certified 1/16" 3G
Certified 1/16" 4G
Proficient at Carbon Arc Gouging
Proficient with Oxy/Fuel Torch
Physical Requirements:
Moderate physical demand, continuous lifting or moving light weight to moderate weight materials and working in difficult work positions.
Vertical lifting
Carrying
Upper extremity push/pull
Repetitive coupling
Climbing steps/ladders
Repetitive posture
Working at heights
Static posture
Balancing
Walking
Kneeling
Overhead reach
Bending
Working in confined spaces
EHS Requirements:
Current MSHA, valid driver license and able to pass pre-employment drug screen and physical job requirements.
Consistently promotes the Joy Global Safety First attitude which includes but is not limited to:
Understands and complies with all established Cardinal Rules
Working safely, promoting the safety of coworkers
Constantly looking for ways to improve and maintain a safe working environment by completing FLRA's, Near Miss Cards and Safety Observations.
Education and Experience:
Experience with a variety of SMAW and FCAW welding electrodes.
Experience with carbon arc gouging.
Must be able to pass a weld certification according to Joy Global Quality standards.
Ability to apply advanced trades mathematics (addition, subtraction, multiplication, division, decimals, and fractions). Simple use of formulas, charts, tables, drawings, specifications, schedules.
Ability to interpret complicated drawings, specifications, charts, tables, and handbook formulas.
Ability to analyze and update reports, forms, records, and comparable methods of data collection/communication tools.
12+ months of experience with numerous welding and cutting applications including carbon arc gouging and SMAW and FCAW welding electrodes.
Valid CDL preferred
Vocational training preferred
Must be able to wear a respirator or fresh air hood when required
Must be able to maintain a flexible work schedule to include day shift, night shift, weekend, and holiday assignment as well as day and overnight travel.
Benefits:
Since this is a direct hire job, our client will provide a full benefits package to you. If you would like to learn more about that package, please call 1-800-359-4787.
Thanks for taking the time, and we look forward to hearing from you soon.