Manufacturing Engineer I
STS
--- STS Technical Services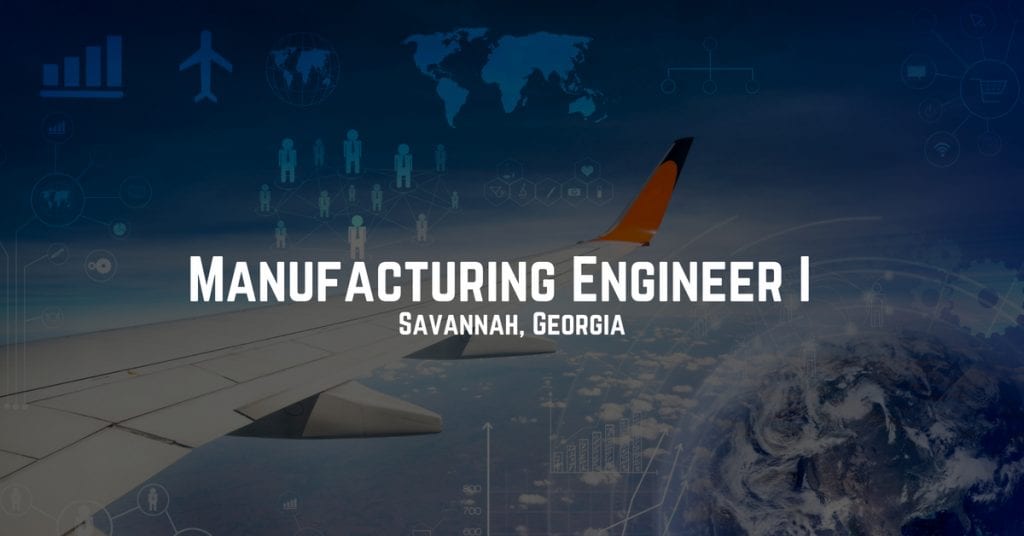 STS Technical Services now offers Manufacturing Engineer I jobs in Savannah, Georgia.
Note: Our staffing services come at no cost to you, the candidate. This is job seeking made simple! For more details, please contact our recruiters at 1-800-359-4787.
Job Summary:
Under moderate supervision, create manufacturing work instructions, assist with Planning improvements and problem solving for manufacturing issues (production methods and procedures) in a specific function (including layout, production flow, tooling and production equipment, material fabrication, assembly methods and planning) in a Production or Post-Production environment.
Job Duties:
Perform technical studies and conduct analysis of operations (existing or proposed)
Develop plans and recommendations for equipment and tooling needed and correct methods of manufacturing (including sequence of operations and detailed methodology of complex assemblies and installations as well as detail components)
Assist in make-or-buy proposals and recommend corrective actions for areas of responsibility
Author detailed work instructions that optimize manufacturing process efficiency and opportunity for zero defects with functional Operations Engineer
Author DRDI/DMT rework instructions to support effective corrective actions. 12. Author MBOM in SAP/Solumina/Corridor (as applicable) to ensure all parts defined by Engineering are installed during the assembly/installation process
Conduct research, investigation, and analysis in connection with assigned planning or other assigned projects, to ensure conformance to requirements
Perform productivity studies from engineering drawings
Apply statistical methods to estimate future manufacturing requirements and potential; make necessary computer inputs and generate data or reports as needed
Incorporate Lean Manufacturing Methodology into existing and future processes
Apply Lean and Six Sigma principles to manufacturing methods as a team member or leader
Support all Safety, Sustainability and Ergonomic Initiatives
Aid in development and maintenance of Business Continuity Plan
Additional Functions:
Work on special projects
Ensure Quality policies are being practiced; make recommendations and implement procedures to improve quality
Initiate and maintain accurate daily/weekly activity status based on work output, as required
Perform other duties as assigned
Benefits:
STS Technical Services offers direct deposits / electric payroll, an awesome medical insurance program, cash advances, and the opportunity to refer a friend for compensation.
We know it takes great people to do great work, so if you're interested in joining the STS Aviation Group family, we encourage you to apply on this page. Have questions? Give us a call at 1-800-359-4787
Thanks for taking the time, and we look forward to hearing from you soon.