PLM Configuration Analysts III
PLM Configuration Analysts III
STS
--- STS Technical Services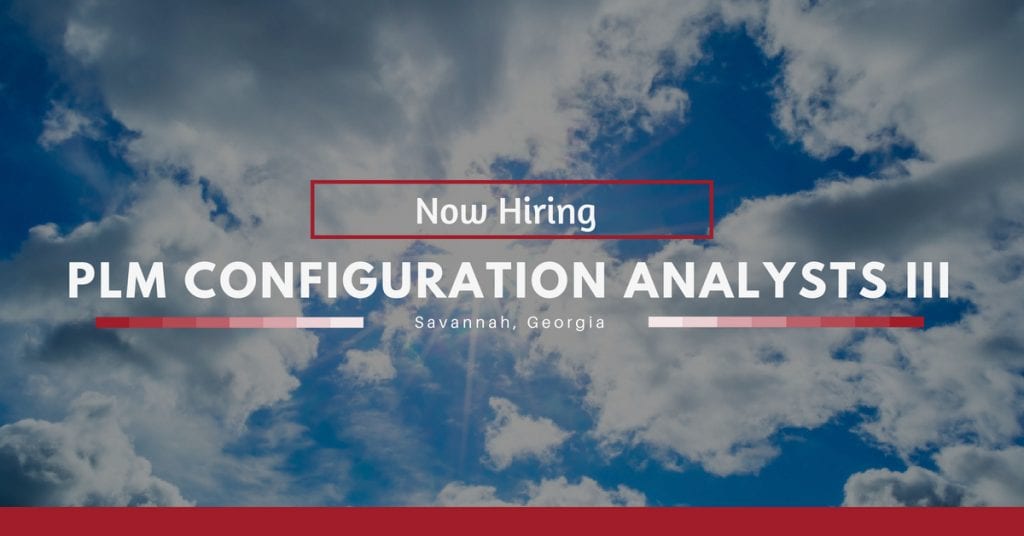 STS Technical Services now offers PLM Configuration Analysts III jobs in Savannah, Georgia.
Note: Our staffing services come at no cost to you, the candidate. This is job seeking made simple! For more details, please contact our recruiters at 1-800-359-4787.
Description: 
Perform engineering work related to configuring, deploying, maintaining, and upgrading CAD and Product Lifecycle Management (PLM) applications and processes
Responsible for tasks related to the development and deployment of systems, methodologies, standards and processes that result in the ability to create and manage high fidelity digital data for products
Independently perform tasks defined in the project plan to ensure PLM systems integrity and manage all product configuration data and information throughout the product's lifecycle
Determine user needs and define technical contents for the development of training courses for CAD and PLM Applications
Direct team members on a daily basis regarding requirements, solutions and implementation strategy
Duties & Responsibilities:
Create plans according to schedules, for engineering assignments, and act independently to carry them out
Responsible for engineering feasibility of CAD and PLM solutions for complex assignments or full project of minor complexity
Direct activities for lower level engineering staff assigned to specific projects
Interpret user needs to determine engineering and product data requirements, CAD and PLM functional requirements, perform analysis and create action plans to implement process and data modeling to meet user needs
Tailor CAD and PLM applications functionality, to established requirements, policies and procedures
Determine user needs and utilize system queries and utilities to support users information research
Direct the testing and implementation of new deployment or revisions to the CAD and PLM systems
Design and develop business reports and system status metrics
Additional Functions:
Provide training on new functionalities and upgrades
Ensure compliance with FAA regulatory requirements for management and control of all type design data
Maintain a current and up-to-date knowledge of developments in a specific discipline and/or other related aircraft fields in order to recommend innovations to improve the quality, economy, and effectiveness of the company product. Perform other duties as assigned
Benefits:
STS Technical Services offers direct deposits / electric payroll, an awesome medical insurance program, cash advances, and the opportunity to refer a friend for compensation.
We know it takes great people to do great work, so if you're interested in joining the STS Aviation Group family, we encourage you to apply on this page. Have questions? Give us a call at 1-800-359-4787.
Thanks for taking the time, and we look forward to hearing from you soon.