Field Service Representatives
Field Service Representatives
STS
--- STS Technical Services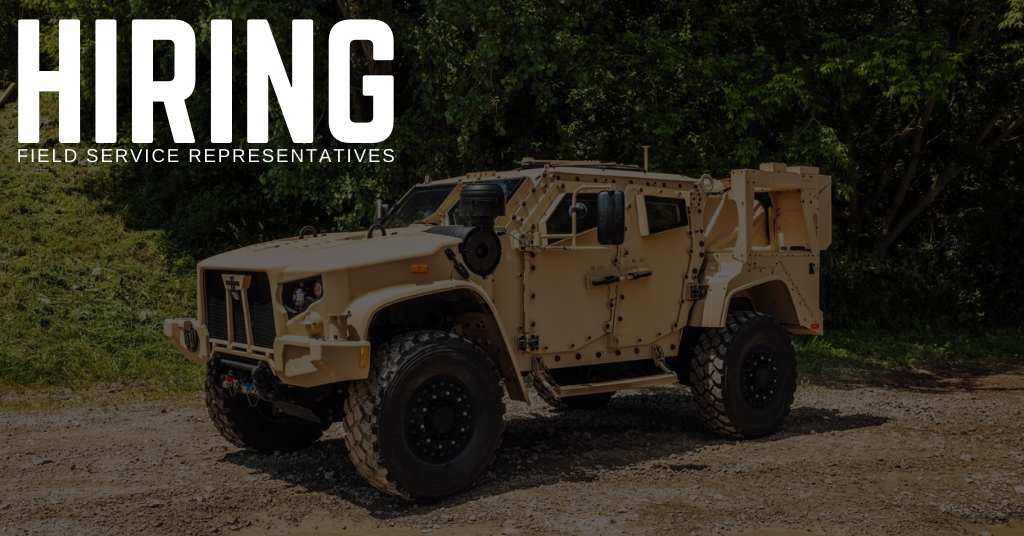 STS Technical Services is hiring Field Service Representatives to join the largest military vehicle upgrade project in US history, the Joint Light Tactical Vehicle- JLTV at Camp Le Jeune near Jacksonville, North Carolina.
Overall, FSR will provide hands on repair and advisement to soldiers on ; powertrain, cooling, electrical charging, suspension, heating and ventilation, steering and system integration support of ancillary equipment. The FSR will also help to provide orientation to key personnel with respect to operations, maintenance, repair and parts supply as well as support efforts for equipment retrofits at Camp Le Jeune.
This is a tremendous opportunity to work for a company that holds industry leading standards for defense and also is on the leading edge of an industry boom. There is only one place you will gain the training you need on the JLTV and this is the job to do it.
Responsibilities:
Ability to diagnose, repair, and service defense light wheeled vehicles.
Coordinate with customers and fellow employees to get service and parts expedited to the customer's satisfaction.
Anticipate and manage customer needs and develop and implement curriculum updates or maintenance operations.
Recommend and provide instruction to operators and maintainers on the correct operations and maintenance procedures
Execute defense, domestic and international field service efforts.
Execute defense warranty administration process
Required:
Minimum 3 years mechanical experience in heavy/light wheeled vehicles/ 5-10 years preferred
Ability to obtain minimum – NACI level security clearance.
Degree preferred in vehicle service repair, heavy equipment, or diesel technology. High School Diploma or equivalent is required.
Valid Driver's License
STS Technical Services
The leading provider of technical, professional, and industrial workforce solutions for the commercial, industrial, and defense markets. From mining to manufacturing, defense to transportation, engineering to maintenance, our services encompass the total life-cycle of a product; strategically designed to keep our clients engineering, manufacturing, operating and maintaining. For nearly 40 years we have provided contract and direct positions with the finest companies in America, with opportunities in your local region, nationwide, and around the world.
STS Technical Services is an equal opportunity employer.