Here's Why You Should Work for West Star Aviation in East Alton, Illinois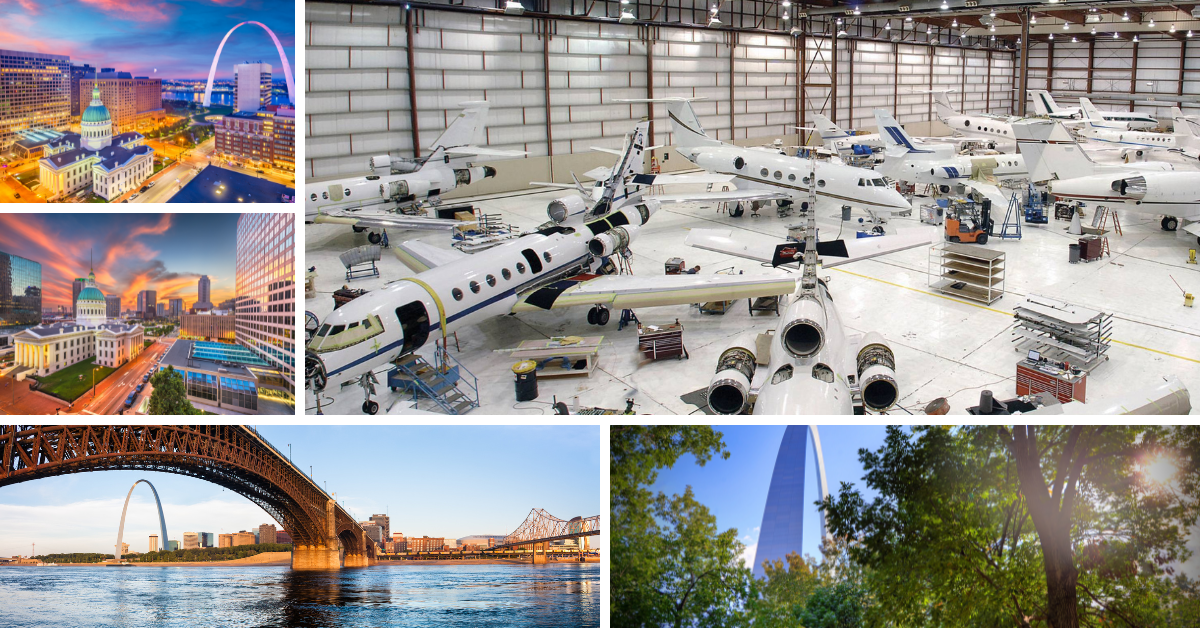 East Alton, Illinois is probably a name you've never heard of. In fact, only 5,790 people call the village home. It's a quiet, quaint little place where the people know and care about one another. It is a working-class community proud of its history and heritage.
But before we get too far ahead of ourselves, let's go back to the beginning.
Hello, everyone. We're STS Technical Services, a Top-100 staffing firm in the United States, and we're penning this post today for two reasons. They are…
We know that a lot of you are looking for aircraft maintenance work right now, and we have work to offer.
We want to tell you a little more about the opportunities available with West Star Aviation.
East Alton is located in Madison County, Illinois. The village sits about 30 minutes north of St. Louis. Because of its close proximity to the "Gateway to the West," the people of East Alton get the best of both words. They can live quietly and peacefully away from the hustle and bustle of city living while also being able to take advantage of the amenities St. Louis has to offer whenever they choose to do so.
But for us, East Alton isn't just a quiet little town north of St. Louis. In fact, we employ dozens of people who live and work in East Alton for West Star Aviation. Here's why the love it!
Small-Town Atmosphere: East Alton is a small community, which often means a close-knit and friendly atmosphere. Residents can experience a strong sense of community and enjoy the benefits of living in a tight-knit town where neighbors know and support each other.
Affordability: Compared to larger cities, the cost of living in East Alton is generally more affordable. Housing prices, utilities, and everyday expenses tend to be lower, allowing residents to enjoy a good quality of life without excessive financial burden.
Natural Beauty: East Alton and its surroundings boast natural beauty with picturesque landscapes. The town is located near the Mississippi River, offering opportunities for outdoor activities such as fishing, boating, and hiking. Additionally, the nearby Great Rivers National Scenic Byway provides stunning views of the river and surrounding countryside.
Proximity to Larger Cities: While East Alton is a small town, it is conveniently located near larger cities like St. Louis, Missouri. This proximity allows residents to access a wider range of amenities, entertainment options, cultural attractions, and employment opportunities without having to travel too far.
Education and Healthcare: East Alton is home to reputable educational institutions and healthcare facilities. Residents can access quality education for themselves and their children, and there are reliable medical services available nearby.
Historical Significance: East Alton has a rich historical background, particularly related to the aviation industry. The town's history includes the presence of aircraft maintenance, repair and overhaul companies like West Star Aviation. This historical significance can add a unique charm to the area and be of interest to aviation enthusiasts.
If you've made it this far into the post than you're probably wondering how you can learn more and, perhaps, even apply online. For those who are interested, you can view and apply for all of the available openings we have right now with West Star Aviation in East Alton by clicking this link: https://www.ststechnicaljobs.com/west-star-aviation-careers/
In addition to applying online (a process that takes no more than 60 seconds), we invite each of you to work with an STS Technical Services Recruiter directly by dialing 1-800-359-4787. Our services are always free to job seekers, and we'd love to help you get back doing what you're passionate about in a place you'll grow to love.
Thanks so much for your time today, and we look forward to working with you soon.
STS Technical Services
1-800-359-4787
www.ststechnicaljobs.com
—–
Video: East Alton, Illinois / ALN / West Star Aviation