How to Craft a High-Flying Aircraft Maintenance Resume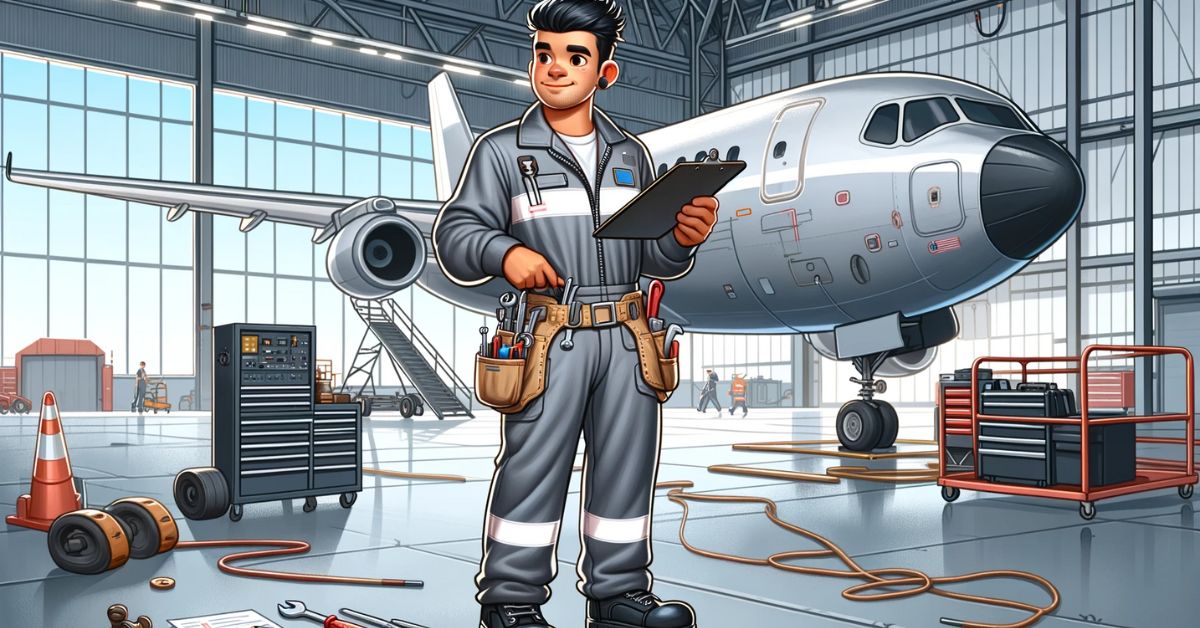 Hey there, skywalkers and wrench wizards of the aviation world! 2024 is almost upon us, and the future of aircraft maintenance is as exciting as a clearance for a direct takeoff on a sunny day. You've got the skills, the know-how, and the can-do attitude that makes the industry thrive. But, if your resume still looks like it belongs in the hangar, it's time for an upgrade. Let's turbocharge that resume and make it ready for a stratospheric career journey, brought to you by the team at STS Technical Services, where we connect ace techs like you with top-flight opportunities.
1. Crafting Your Aircraft Maintenance Technician Resume
Think of your resume as your personal aircraft, where every part must work flawlessly to ensure a successful mission. Start with a clean, well-structured format. Use bullet points to make your qualifications easily scannable and ensure your most impressive achievements stand out like beacon lights. Begin with a compelling summary that encapsulates your experience and certifications – it's the take-off roll of your resume.
2. Essential Skills for an Aviation Mechanic Resume
Your hands-on skills are your main landing gear, so let's make sure they're locked and displayed for impact. List your technical abilities, such as knowledge of hydraulic systems, avionics, and propulsion, and don't forget the soft skills that show you're as good with a team as you are with a torque wrench. Skills like problem-solving, attention to detail, and communication are the shiny rivets that hold the whole plane together.
3. What Skills to Highlight for a Career in Aviation
Aviation is not just about fixing; it's about foreseeing. As the industry evolves, so should your skill set. Are you up-to-date with the latest tech, like drone maintenance or electric aircraft systems? Can you navigate the complex airways of regulatory compliance? Show that you're not just riding the jet stream – you're ahead of it. Include continuous education and any advanced certifications that add extra thrust to your qualifications.
4. The Look of a Modern Aviation Resume
In an era where flight decks are sleek and digital, your resume should be, too. Use modern, sans-serif fonts and a touch of color (think navy blue or aero-gray, not airshow red) to catch the eye without distracting from the content. Include links to your professional online profiles or portfolios that showcase your work. And just like a well-balanced aircraft, keep it balanced with white space and content.
Now, let's dive into the specifics with a quick pre-flight checklist for your resume:
Contact Info: Clear and correct. No room for error here, captain.
Summary: Engaging and energetic. Think of it as your personal call sign.
Experience: Detailed and dynamic. Highlight your maintenance missions with measurable successes.
Education and Certifications: Up to date and relevant. They're your license to lift.
Skills: Matched and mastered. Tailor them to the job like a custom-fitted flight suit.
Layout: Clean and crisp. Make it as easy to read as a well-laid-out instrument panel.
Before we taxi to the runway, remember that in the aircraft maintenance industry, precision is everything. Proofread your resume like you're doing a pre-flight inspection – no loose screws or typos allowed.
So, aircraft maintenance mavens, are you ready for takeoff? With these tips, your resume is now cleared for departure to the destination of your dreams. And when you land that interview, remember that STS Technical Services is here to co-pilot your career to new heights. Gear up, throttle set, and let's fly high in your career sky!