B2 Licensed Aircraft Engineers (12 Month FTC)
2023-11-21
2023-11-21
USD
00.00
HOUR
B2 Licensed Aircraft Engineers (12 Month FTC)
STS Technincal Services
--- STS Aviation Services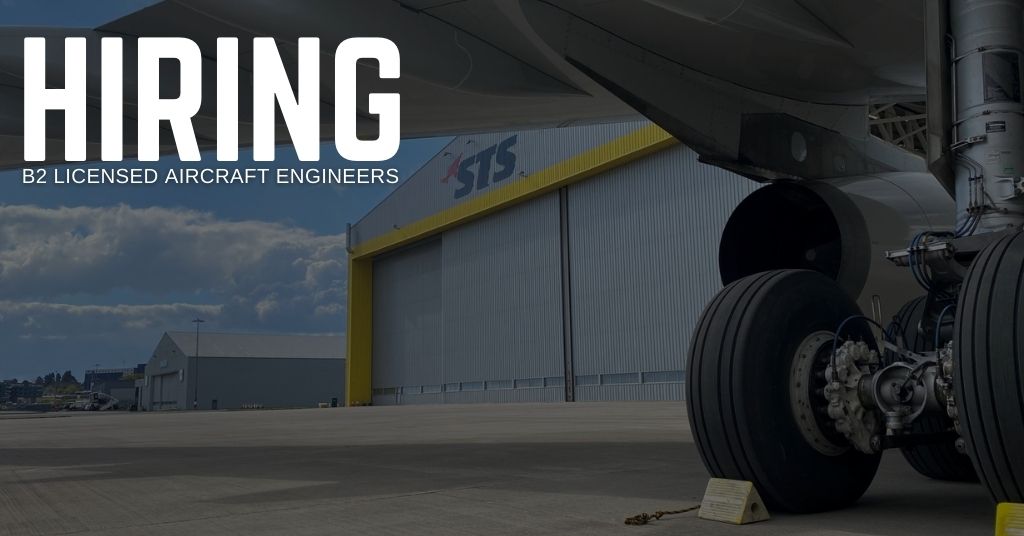 STS Aviation Services is hiring B2 Licensed Aircraft Engineers in Birmingham, United Kingdom.
Hiring Note: All candidates must have the right to work in the United Kingdom for any employer.
Position Overview:
STS Aviation Services UK are a leading MRO provider. We have an opportunity for an experienced B2 Licensed Engineer to join our high-profile bespoke aircraft modification programme, converting Boeing 737 NG aircraft into the E-7 Wedgetail. "The worlds most advanced, capable and reliable Airborne Early Warning and Control (AEW&C0) platform.
As an B2 Licensed Engineer, you will be part of our quality and inspection department. Working alongside an experienced team of avionics technicians and supervisors. You will help co-ordinate their tasks and certify the work packages during the extensive modification and production program.
Key Duties & Responsibilities:
You will be carrying out the testing at the completion of the modification and using your approval to certify the aircraft. You will help write and implement the processes within the Quality structure. The program will involve the complete strip/removal of equipment, installation of complex wiring harnesses and modifications to existing wiring, within Avionic shelves and panels. All aspects of electrical and avionics work will be required, including:
Wiring terminations and testing.
Removal and installation of various shelves, panels and equipment.
Loom Manufacture and testing.
Systems testing.
Skills & Experience Requirements:
CAA Part 66 B2 License.
Type rated on Boeing 737NG.
Inspection experience in both modification and Production environment.
Excellent knowledge of Avionics systems.
Excellent interpersonal skills.
Organizational skills.
Good communication skills.
Knowledge of MS Office applications.
Subject to UK security Vetting
About STS Aviation Services:
STS Aviation Services operates four state-of-the-art aircraft hangars, two interior modification facilities and more than 40 line maintenance stations both stateside and aboard. These facilities, and the expert personnel that call each home, fuel the company's drive to seamlessly blend a growing portfolio of MRO services to deliver all-encompassing aircraft maintenance, engineering and modification solutions to the global aviation industry.
To learn more about STS Aviation Services and what makes it the company with "Solutions to Keep You Flying," please visit www.stsaviationgroup.com or call +44 (0) 7599 654 660.