Senior MRO Structures Engineer
2023-09-20
2023-09-20
USD
00.00
HOUR
Senior MRO Structures Engineer
STS Technincal Services
--- STS Technical Services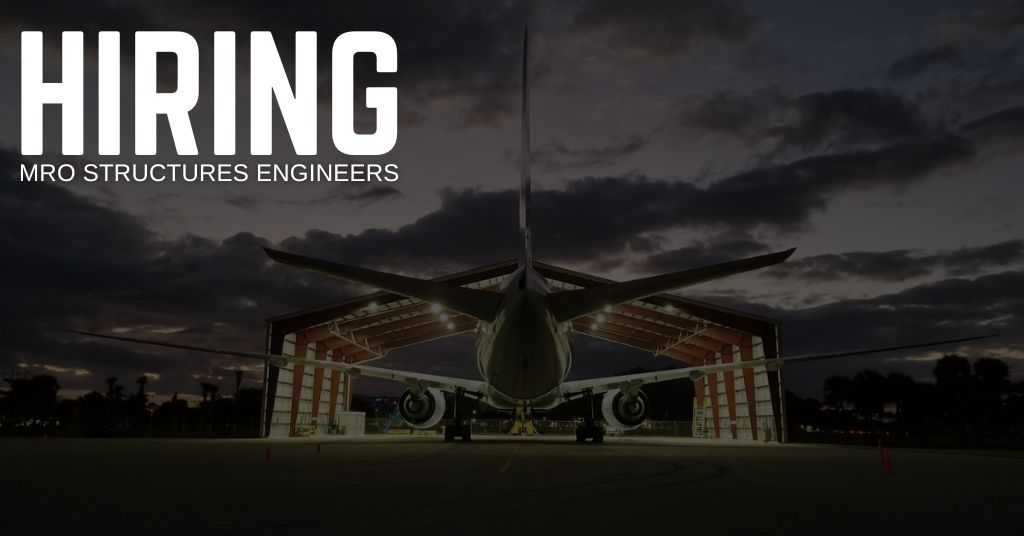 STS Engineering Solutions is hiring Senior MRO Structures Engineer in Melbourne, Florida.
Position Overview:
This individual will be responsible for providing expedient engineering support to our customers on a daily basis.  Responsibilities include (but not limited to): 1) Liaison engineering support (repair design, analysis, calculations, drawings, and certification), 2) Strong understanding of the FAR's, SB's, AD's, and Advisory Circulars, and 3) Strong communications skills (oral and written).
Educational Background/Experience:
BS Degree in Engineering from an ABET accredited college or university.
Aviation-related background or Mechanical Engineering background preferred.
Previous engineering within the aviation industry is desired, with an emphasis on airline support, structural repairs, MRO/Liaison/MRB Engineering, etc.
General Qualifications/Knowledge, Skills, Abilities (KSA):
Able to accomplish structural analysis for substantiating aircraft repairs, both major and minor repairs.
Thorough understanding of the applicable FAR's.
Strong communications skills (oral and written).
Ability to effectively communicate directly with customer base.
Nature of Work:
Provide expedient engineering support for line and check aircraft.
Develop repair schemes (with drawings or sketches) and supporting analysis/calculations for structural aircraft discrepancies.
Familiar with Original Equipment Manufacturers (OEM) technical data (such as Engineering drawings, Structural Repair Manual, Illustrated Parts Catalog, Aircraft Maintenance Manual, etc).
Communicate with customers during the development of a structural repair/modification, defining needs, timeline, deliverable, etc.
Follow up with customer base for the implementation of the proposed repair scheme.  Make changes or revisions to the repair schemes to facilitate the repair work.
Responsible to determine alternate materials and processes ensuring that the design requirements, weight optimization and safety and reliability standards are met.
Provide Engineering status for work progress as required by manager.
Desired Characteristics:
Must be a strong communicator and goal-oriented.  Must possess proven liaison engineering background with emphasis on creativity and FAR compliance.
Understanding of the airline business, MRO and/or check environment and importance of timely repair delivery.
Goals:
Meet and/or exceed projected budgets and revenue forecasts for engineering services.
Provide outstanding service to our Clients.
About STS Engineering Solutions:
STS Engineering Solutions handles everything from aircraft repairs and modifcations to STCs. With more than 200 years of combined experience in the industry, STS' aerospace engineering team stands ready to augment your aircraft with a cadre of multi-disciplined experts and immediate access to FAA / DER Services. To learn more about STS Engineering Solutions and what makes it the company with "Total Solutions to Keep You Flying," please visit  www.stsaviationgroup.com or call 1-800-800-2400.
#IndeedAM