Here's Why You Should Work For Kalitta Air in Michigan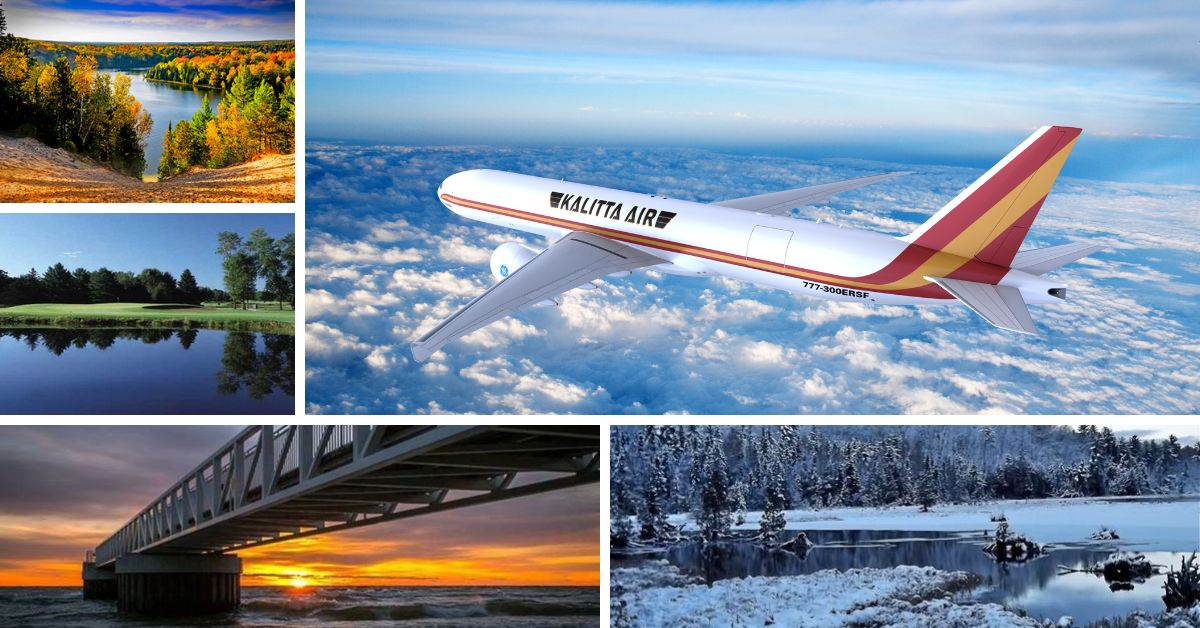 Does the name Oscoda, Michigan mean anything to you? For most, you've probably never heard of the place. For others, a familiar bell might be ringing off in the distant corners of your mind, but we'd venture to guess that if pressed for specifics, you wouldn't know where to begin.
Before we get too far ahead of ourselves, let's circle back and start from the beginning… the true beginning.
Hello, everyone. We're STS Technical Services, a Top-100 staffing firm in the United States, and we're penning this post today for two reasons. They are…
We know that a lot of you are looking for work right now, and we have work to offer.
We want to tell you a little more about the opportunities available in Oscoda, Michigan.
Oscoda is located in the Northeast part of the Lower Peninsula in Michigan, directly on Lake Huron. Oscoda is home to around 8,000 permeant residents, and in the summertime, the place becomes a tourist destination as people come from all around the world to enjoy its beautiful beaches, the majestic Ausable River, and thousands of acers of national forest.
But for us, Oscoda is more than just a pinpoint on a map. It's home. We have a dedicated office filled with a team of staffing professionals that live in Oscoda and work hand in hand with Kalitta Air to offer amazing career opportunities for those who are looking to work in the aircraft maintenance industry. And if you are wondering what type of positions we have available and why you should consider calling Oscoda home, check this out…
A $4,000 bonus will be paid to experienced A&P's, Sheet Metal Mechanics and Avionics Technicians.
Long-term contract and direct hire positions are available. It's all about you and what you prefer.
Overtime is offered in abundance.
If you decide that you'd like to go direct, the benefits package you'll receive is exceptional.
Gain valuable experience working on 747's and 767's with the opportunity to obtain Gen Fam courses.
A perfect landing place for veterans looking for a great career.
Due to its critical status as a leading cargo carrier, Kalitta Air just created 150 new jobs, and that means there are great advancement opportunities for those hoping to move into inspection, lead, supervisor and / or foreman roles.
Oscoda, Michigan offers a low-cost of living but a high-quality of life and a strong sense of community.
If you love the outdoors, you'll love Oscoda. World class hunting and fishing is in your backyard.
If you've made it this far into the post than you're probably wondering how you can learn more and, perhaps, even apply online. For those who are interested, you can view and apply for all of the available openings we have right now with Kalitta Air in Oscoda by clicking this link: https://www.ststechnicaljobs.com/kalitta-air-jobs/
In addition to applying online (a process that takes no more than 60 seconds), we invite each of you to work with an STS Technical Services Recruiter directly by dialing 1-800-359-4787. Our services are always free to job seekers, and we'd love to help you get back doing what you're passionate about in a place you'll grow to love.
Thanks so much for your time today, and we look forward to working with you soon.
STS Technical Services
1-800-359-4787
www.ststechnicaljobs.com
—–
Video: Kalitta Air Maintenance
Video: Kalitta Air Creating New Jobs in Oscoda Twp, Michigan
Video: CNC Machining 747's at Kalitta Air – TV Episode