Welcoming Brittany Keathley to the STS Technical Services Team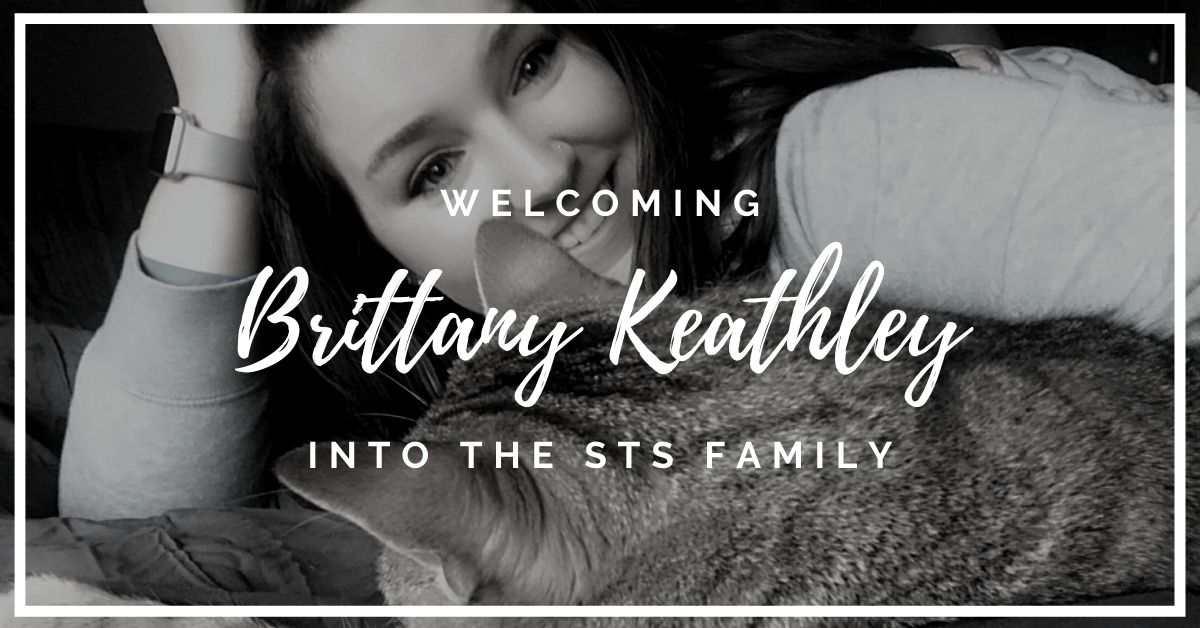 Given the fact that many of our employees are still working remotely, we wanted to come up with a cool way to introduce the newest members of our team to their colleagues. Sure, a Microsoft Teams call could've done the trick, but then our marketing people would have feel left out, and that's not cool. We love our marketing people, and because they are at their happiest while being creative, we asked the crew to pen this little quarantine masterpiece and share it with the world.
Kitty Cuteness (Just For a Minute)
Hello, everyone. Meet Brittany Keathley and her adorable (judging by the back of its head) cat, Tigger. And while we would love to tell you more about the adventures Brittany and Tigger share while not at work, this is neither the time nor place for such foolishness. You will just have to get over the kitty cuteness and move on. Sorry, Tigger. Next time, buddy.
Meet Brittany
Brittany joined the STS Technical Services' team as a Recruiting Sourcer in Oscoda, Michigan earlier this week. And while she's probably wondering where the time went these past few days, because we all know time flies when you're having fun, we feel like we've known Brittany for years (lol, just kidding). In all seriousness, getting to spend time with Brittany this week has been a delight, and our entire team in Michigan is excited to have her. In addition to sporting a wonderful personality, Brittany works hard, asks the right questions and is quick to offer her support. As far as we are concerned, her first week has been brilliant.
Now in an effort to help you all get to know Brittany a little better, we asked her three question. Those questions, and her answers, are offered below.
Question 1: Tell us a little about your professional background, education and / or experience?
I received my associate's degree from Baker College in 2018. I was studying Medical Administration. I have worked in the medical field for about three years and did enjoy it, but I have also worked in customer service as a waitress.
Questions 2: What do you like to do for fun when you are not working?
I like to be outside doing different things. I like to hang with my family and friends and relax with my cat Tigger (Tigger's a good boy).
Question 3: If you could be any superhero, which superhero would you be and why?
I would be Gamora. I chose her because she is out for justice and she is tough to get to know at first but she sees the good in others.
Read More: