Welcoming Megan Shelton to the STS Technical Services Team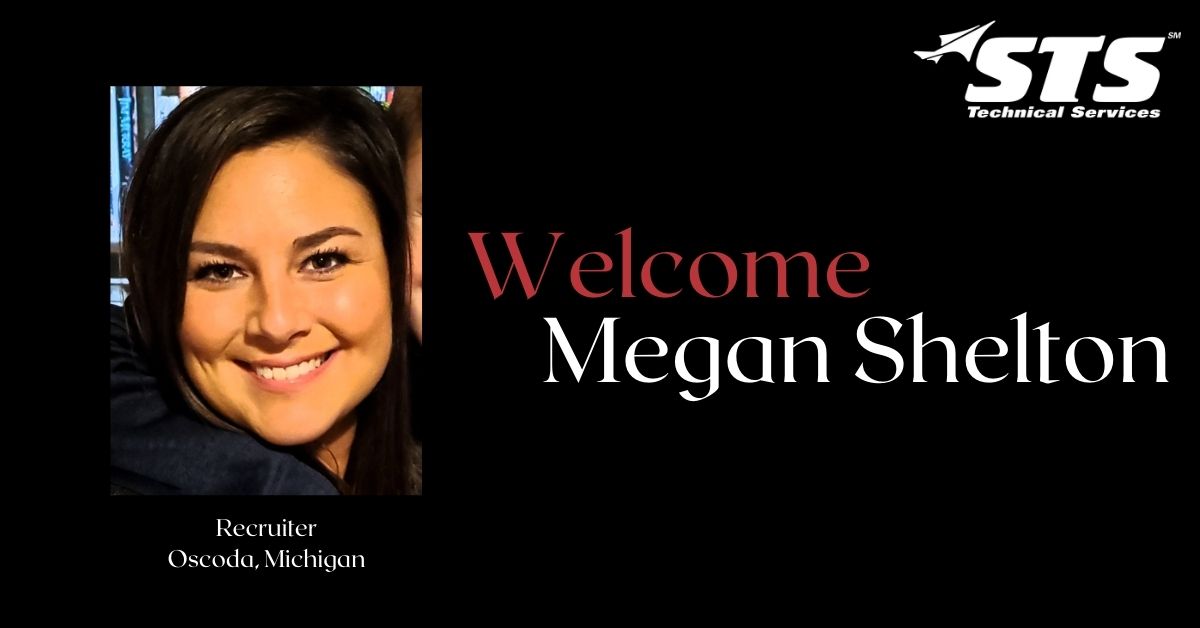 This is now the third installment in our "Meet the Team" series. At first, our marketing team was excited to take on this project, but after penning three articles in 90 minutes, we wouldn't be shocked if they were trying to unionize.
All jokes aside, let's take a minute to get to know Megan Shelton, our newest Recruiter in Oscoda, Michigan. Megan is rockstar both in and out of the office. While at work, she's dependable, eager to learn and a joy to be around. When she's home, she proudly raises four amazing children whose ages range from 19 to 4.
Get to Know Megan
We already know that Megan is our newest Recruiter and the supermom of four, but let's learn a little more,  shall we? Check out the three questions we asked her to answer for this article.
Question 1: Tell us a little about your professional background, education and / or experience?
My previous work experience includes working as a Licensed Insurance Representative for State Farm. There, I worked for a couple of Agents in the Flint, MI area named Jake (just kidding).  Before that, I was a Business Development Coordinator for a commercial flooring manufacturer.  I attended college at the University of Michigan – Flint campus and studied early childhood education. When I was little and was asked what I wanted to be when I grew up, my answer was "a Secretary!"  I love working in the office environment and being part of a team.
Questions 2: What do you like to do for fun when you are not working?
I am the mom of a nine-year-old boy in 4th grade and I also have 3 bonus kids, ages 19, 13, and 4.  Our kids are involved in a lot of sports, so we attend their practices and games in abundance!  We love to have family dinners and make good food.  In the summer, we spend most of our time at, or on, the water.  I am an avid rock hunter and have a little bit of a green thumb.  I also love to read and play online solitaire!
Question 3: If you could be any superhero, which superhero would you be and why?
I am not very knowledgeable on superheroes, but I think I would choose Storm from X-Men.  She can control the weather!  That way I could make every day in NE Michigan beach weather!
Read More: