Welcoming Jami Drexler to the STS Technical Services Team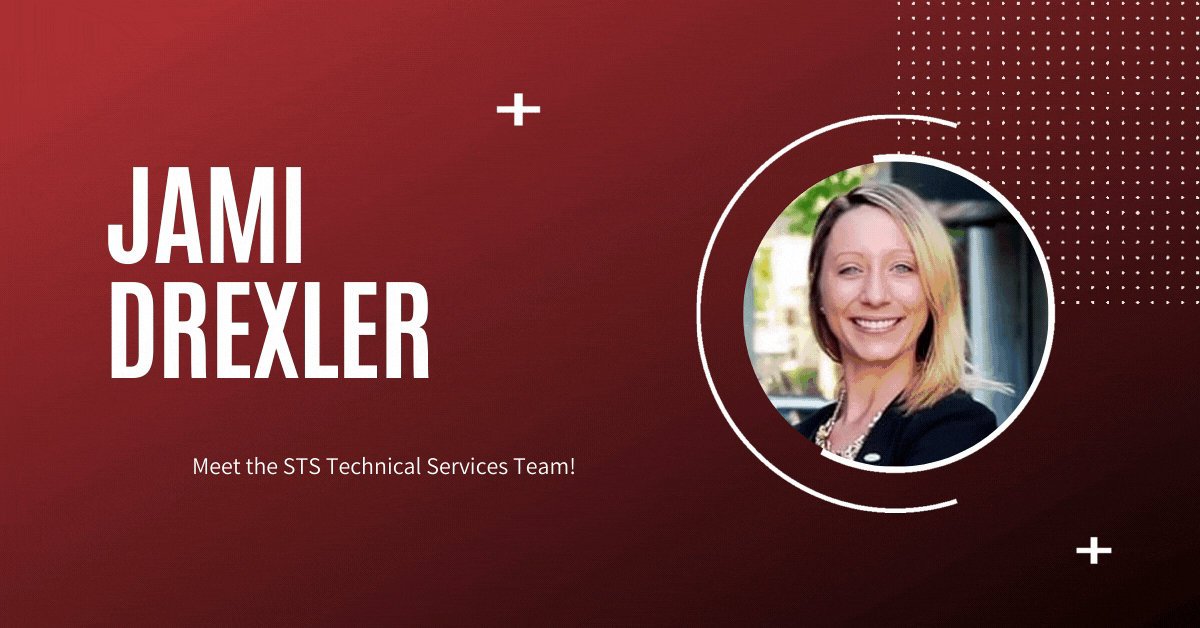 As our team continues to grow, we would like to take a moment and introduce you to Jami Drexler, our newest Recruiter in Brookfield, Wisconsin.
Jami is just getting started on her second week, and since most of our team is still working remotely, we thought this post would be a cool way for you to get to know Jami a little bit better. To that end, we asked her three questions, and the responses she was kind enough to share are highlighted below.
If you have any additional questions for Jami, or maybe you just want to say hello, feel free to click the animated .gif above. Doing so will redirect you to Jami's LinkedIn profile.
OK, that just about does it. Thanks so much for taking the time today, and please join us as we welcome Jami Drexler to the STS Technical Services' family!
Question 1: Tell us a little about your professional background, education and / or experience?
I have been in technical recruiting for six (6) years. I started working for an IT firm and then went to work remotely for Monster.com.
Throughout my professional career, I have supported contract, contract-hire and direct hire roles throughout the United States and Canada.
I am experienced in full life-cycle recruiting, client management and working with offshore teams. I went to MATC Madison (It's in Wisconsin) to become a dental assistant before deciding to take another path in the hospitality industry. After that, I discovered staffing / recruiting and quickly knew that I had found my niche!
Questions 2: What do you like to do for fun when you are not working?
When I am not working, I enjoy spending time with my husband, our two little shih-tzu mixes and my family.
I am from Germantown, Wisconsin but have lived in Florida and Texas. My dogs are my little babies, and I take them everywhere with me and they are always right by my side while working from home.
I love being outdoors camping, taking road trips, hiking all over the U.S. and doing Bikram Yoga. My husband and I eloped because of COVID, and we are really looking forward to planning a family wedding as soon as we get our vaccinations and following that ceremony up with a proper honeymoon once it's safe again to travel outside the country.
Question 3: If you could be any superhero, which superhero would you be and why?
If I could be any superhero, I would want to be Superman. Why? That's easy… so I can fly!
Read More: