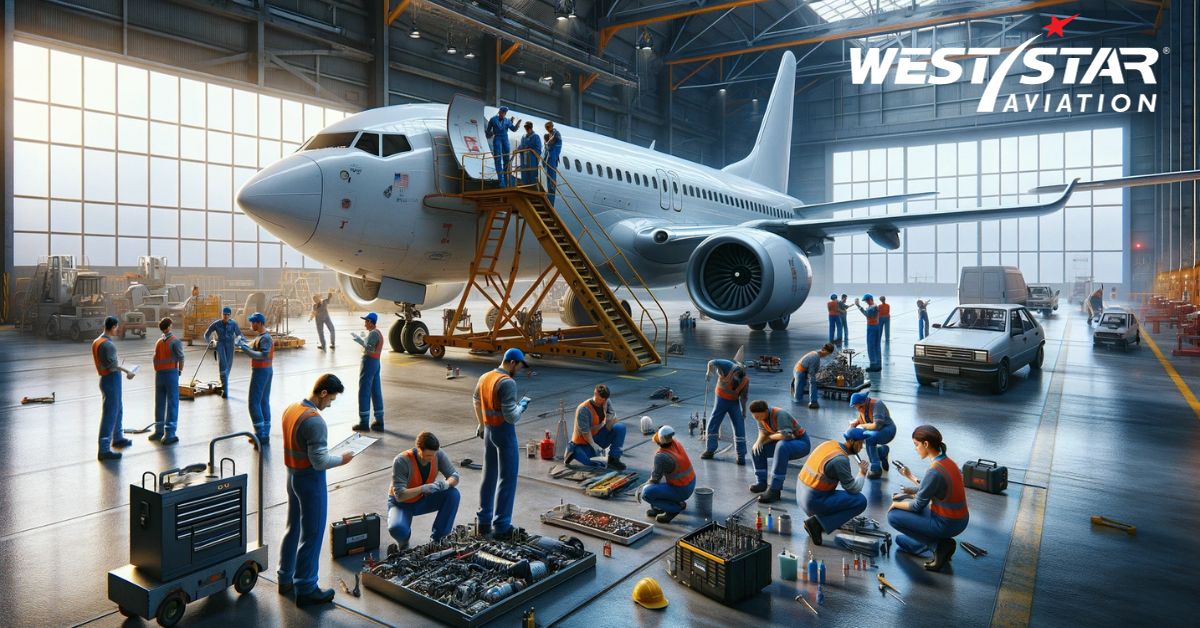 Are you passionate about aviation and looking for an exciting career opportunity? STS Technical Services is thrilled to announce that we are hiring Aircraft Mechanics on behalf of West Star Aviation. This is your chance to join a dynamic team in East Alton, Illinois, Perryville, Missouri or Grand Junction, Colorado.
Why West Star Aviation?
West Star Aviation is renowned for its commitment to quality and excellence in aircraft maintenance and repair. Working with West Star means you'll be part of a team that values precision, safety and customer satisfaction. Here are some benefits of working as an Aircraft Mechanic for West Star Aviation:
Advanced Technology and Facilities: West Star Aviation prides itself on utilizing cutting-edge technology and state-of-the-art facilities. This environment not only enhances your work experience but also ensures that you're always at the forefront of the aviation maintenance industry.
Professional Growth: At West Star Aviation, you're not just an employee, you're a valued team member with a clear path for professional development. Continuous training opportunities will keep your skills sharp and your knowledge current.
Diverse Work Experience: With a wide range of aircraft types serviced at West Star, you'll gain experience across a variety of models, broadening your expertise and making your skillset more versatile.
Competitive Compensation and Benefits: We understand the importance of rewarding our team members for their hard work. West Star Aviation offers competitive salaries and a comprehensive benefits package that supports your financial and personal well-being.
Community and Culture: The team at West Star Aviation is like a family. You'll find a supportive community and a culture that values teamwork, respect and communication.
Join Us in East Alton, Perryville, or Grand Junction
Whether you're an experienced mechanic or just starting in the aviation industry, we have opportunities for you in East Alton, Illinois, Perryville, Missouri and Grand Junction, Colorado. These locations not only offer great work environments but are also wonderful places to live and explore.
East Alton, Illinois: Nestled along the Mississippi River, East Alton is known for its scenic beauty and friendly community.
Perryville, Missouri: A small town with a rich history and vibrant community life.
Grand Junction, Colorado: Offers a unique blend of outdoor adventure and urban comfort, making it an ideal place for those who love nature and city life alike.
Take Flight with Your Career
If you're ready to take your career to new heights, we'd love to hear from you. Join us at STS Technical Services and become part of the West Star Aviation family. Apply today and start your journey in East Alton, Perryville, or Grand Junction!