Welcoming Erin Gabrielson to the STS Technical Services Family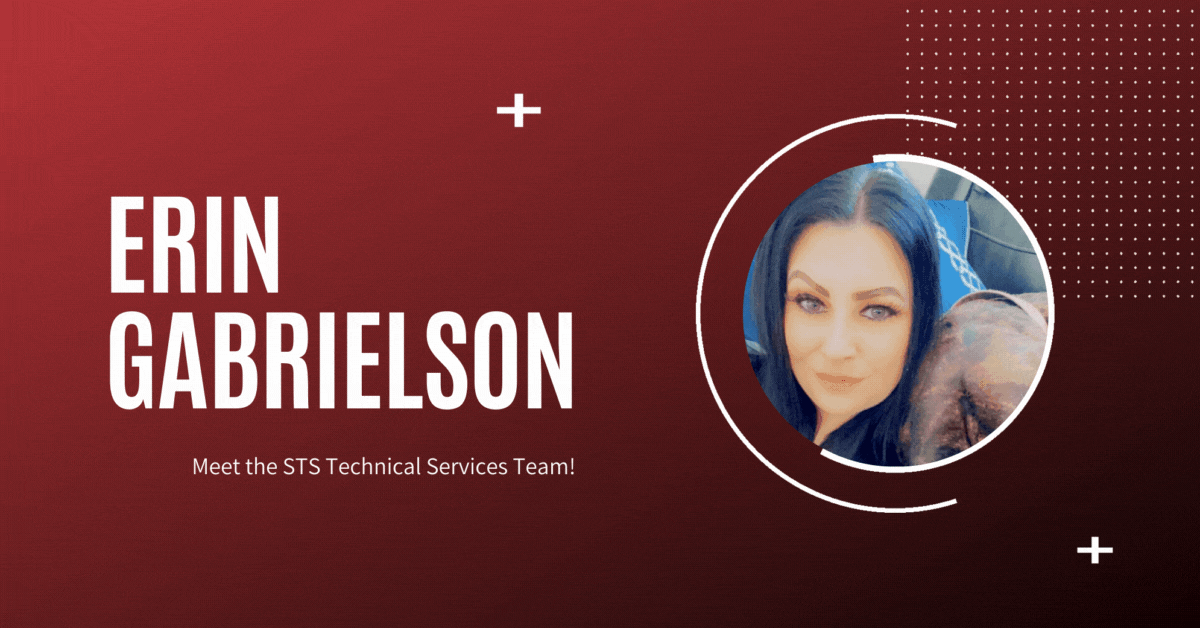 As an organization, when you are able to find, hire and onboard a rockstar employee, someone with years of experience and expertise in their field, that's cause for celebration.
Hello, everyone, and welcome to the latest entry in our "Meet the Team" series. Today, we would like to introduce you to Erin Gabrielson. Erin a rockstar employee who just joined our team as it's newest Technical Recruiter based out of Garden City, Michigan. What makes Erin a rockstar, you ask? That's a fair question. How about 20 years of recruiting experience, mad leadership skills and technical acumen that is truly second to none. But don't take our word for it. Let's hear from Erin herself, shall we?
In order to flush out this post, we asked Erin three questions, and her responses to each are listed below.
Question 1: Tell us a little about your professional background, education and / or experience?
I have 20 years of experience working in human resources and talent acquisition in the oil and gas, aerospace, automotive and manufacturing industries. I have worked in a corporate setting, and I have also owned and operated my own recruitment agency for six years while living in Houston, Texas. I have an extensive background in HRIS and IT software for global implementations, and I am currently pursuing Master's Degree in Information Technology from Walsh College. I have Bachelor's Degree already in International Business from Michigan State University, and I am also AIRS certified.
Questions 2: What do you like to do for fun when you are not working?
Training and lifting weights! I am also a foodie who loves to cook and execute meal prep. I'm a huge outdoor adventurist; someone who loves boating on Lake Erie, fishing, skiing, snowmobiling… you name it. I'm actively involved in a  women's group at my church as well as a variety of community action groups.  I am also running for Precinct Delegate for the 13th District of Michigan where my name will be on the county voter ballot in August 2022.  Oh, and I love to travel as well.
My husband's family is from Oscoda, Michigan, and they have owned and operated a restaurant / bakery there for 45 years.  Knowing that, my family and I are always up north on the water helping out our relatives.
Question 3: If you could be any superhero, which superhero would you be and why?
I would be Aqua Girl.  I love the water, and I love marine life. I tend to rescue dogs, too, so I would probably help save marine life from destruction.
Read More: